Sandy Clinton
Development Operations Manager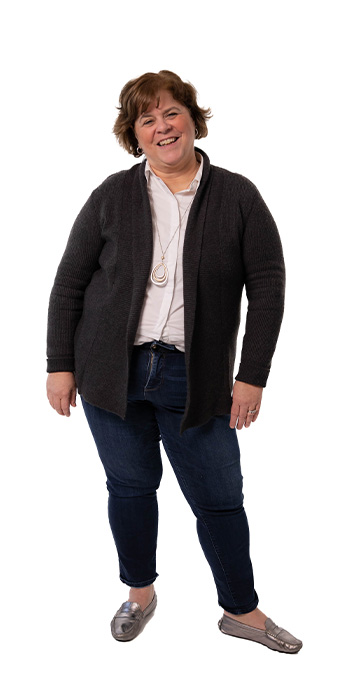 Sandy Clinton is JAF's Development Operations Manager, managing incoming revenue and stewarding donor contributions. Her work includes providing financial reports and revenue statistical assistance to help develop strategies for managing donors. Sandy also supervises the platforms the Foundation and its donors use to make and track contributions.
Every day at JAF, Sandy sees evidence of how the Foundation can continue to support cancer patients during the toughest times of their lives. There is no better feeling in Sandy's mind than knowing the Foundation is making a difference for so many.
Before joining the Foundation in 2012, Sandy spent nearly 30 years in the insurance industry, working at such major companies as Aetna and Travelers Insurance—specializing in IT and data processing. When not at JAF, Sandy enjoys spending time with her husband and two sons, biking, and can be spotted singing at the top of her lungs to whatever song is playing in her car.