The sun was shining brightly over Black Rock Country Club in Hingham, MA, as on Monday, June 12, 2023, more than 160 golfers, celebrities, and supporters gathered for the 15th Annual Joe Andruzzi & Friends Golf Tournament presented by East Commerce Solutions!
This year's tournament reached new heights as thanks to the incredible
contributions by donors, the event raised more than $392,000—breaking last year's record of $374,000. Of that amount raised, more than $51,000 will specifically go towards JAF's Extraordinary Needs Assistance.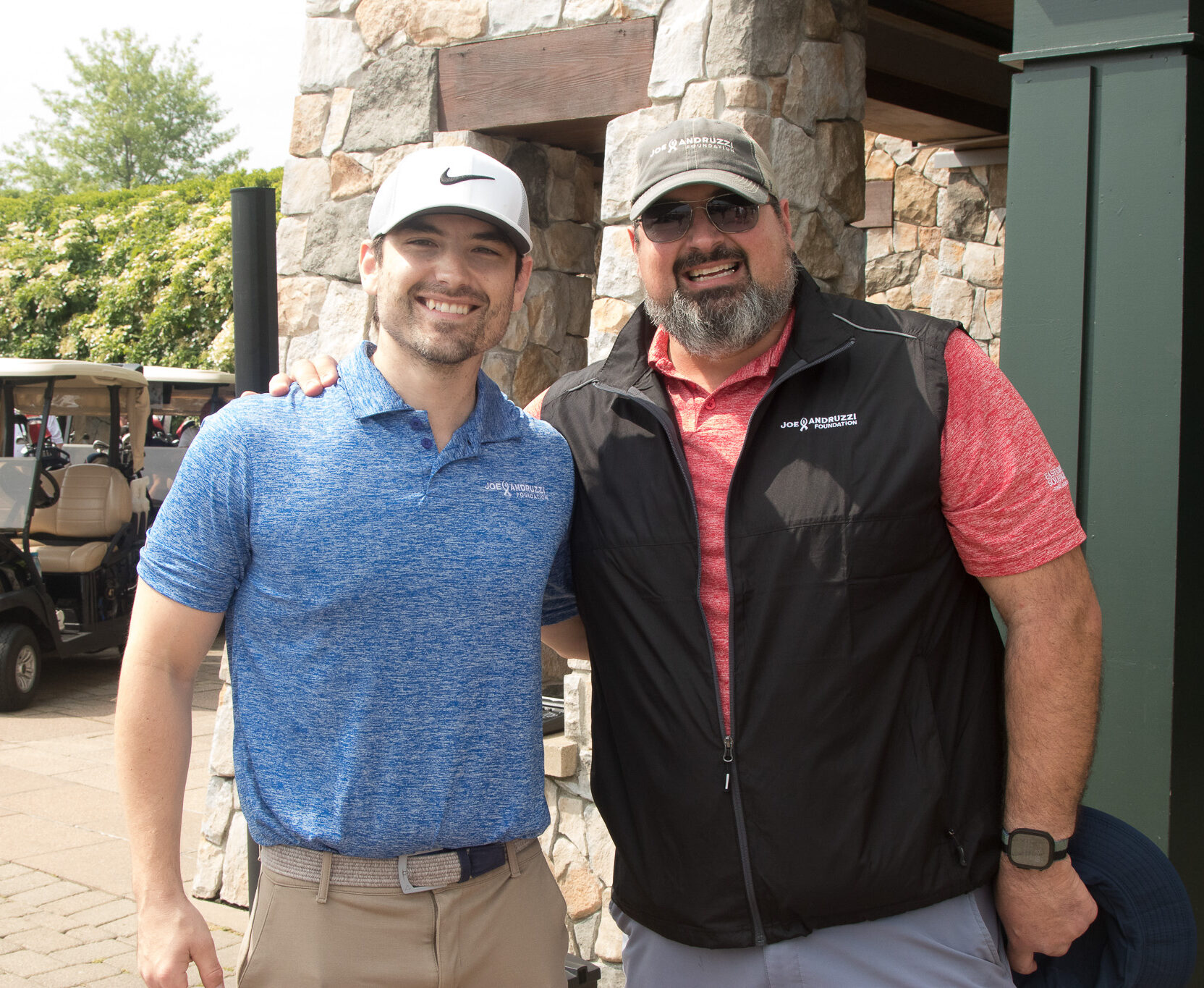 Celebrities who joined us were former New England Patriots stars Devin McCourty, Tully Banta-Cain, Dan Koppen, former Patriots coach Dante Scarnecchia, retired Boston Red Sox Jim Rice, Tim Wakefield, Manny Delcarmen, the Voice of the New England Patriots Bob Socci, Jared Haibon from ABC's The Bachelor, and more!
Golfers enjoyed breakfast sponsored by Majestic Construction in Black Rock's main clubhouse. JAF Co-Founder and Chief Engagement Officer Joe Andruzzi spoke to the players before they headed off to their starting location, thanking them for attending and reminding spectators why they were playing today.
"You guys being here today is paying it forward to so many people in New England battling cancer," Joe said. "You're supporting them and their families and helping them heal."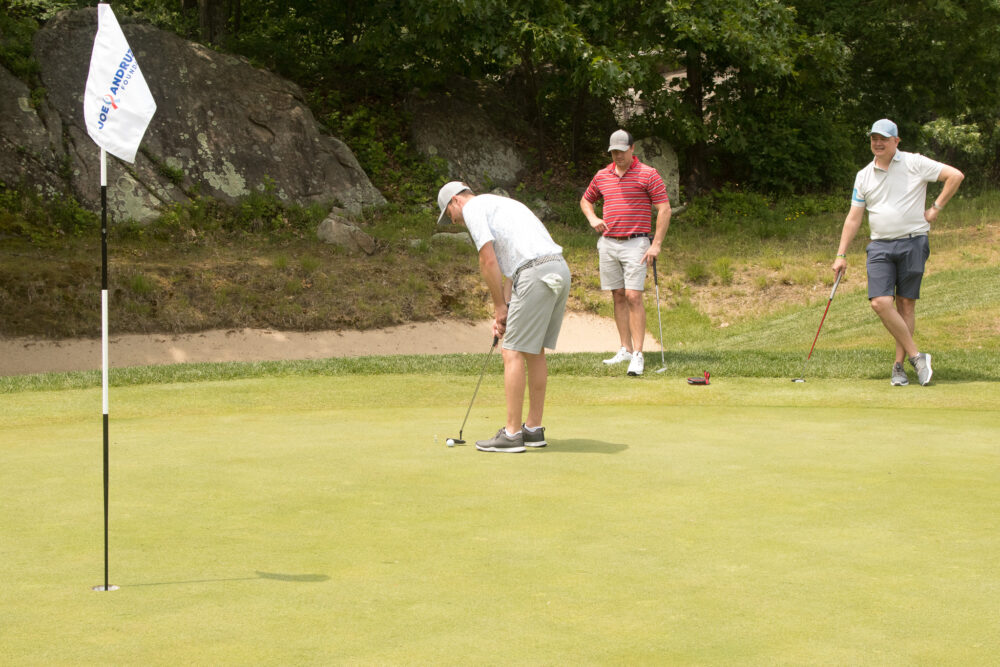 On the course, golfers showed off those hours at the driving range and putting green—competing to see who had the longest drive and the closest ball to the pin. They also had some extra fun firing off an Air Cannon on the 13th hole—even Joe had to try it out! In between play, players were treated to lunch on the course sponsored by Bob's Discount Furniture.
The fun didn't stop there. After play finished, the Helicopter Ball Drop, presented by Phoenix Communications, arrived overhead to cheers as the 500 golf balls were dropped on the 10th hole.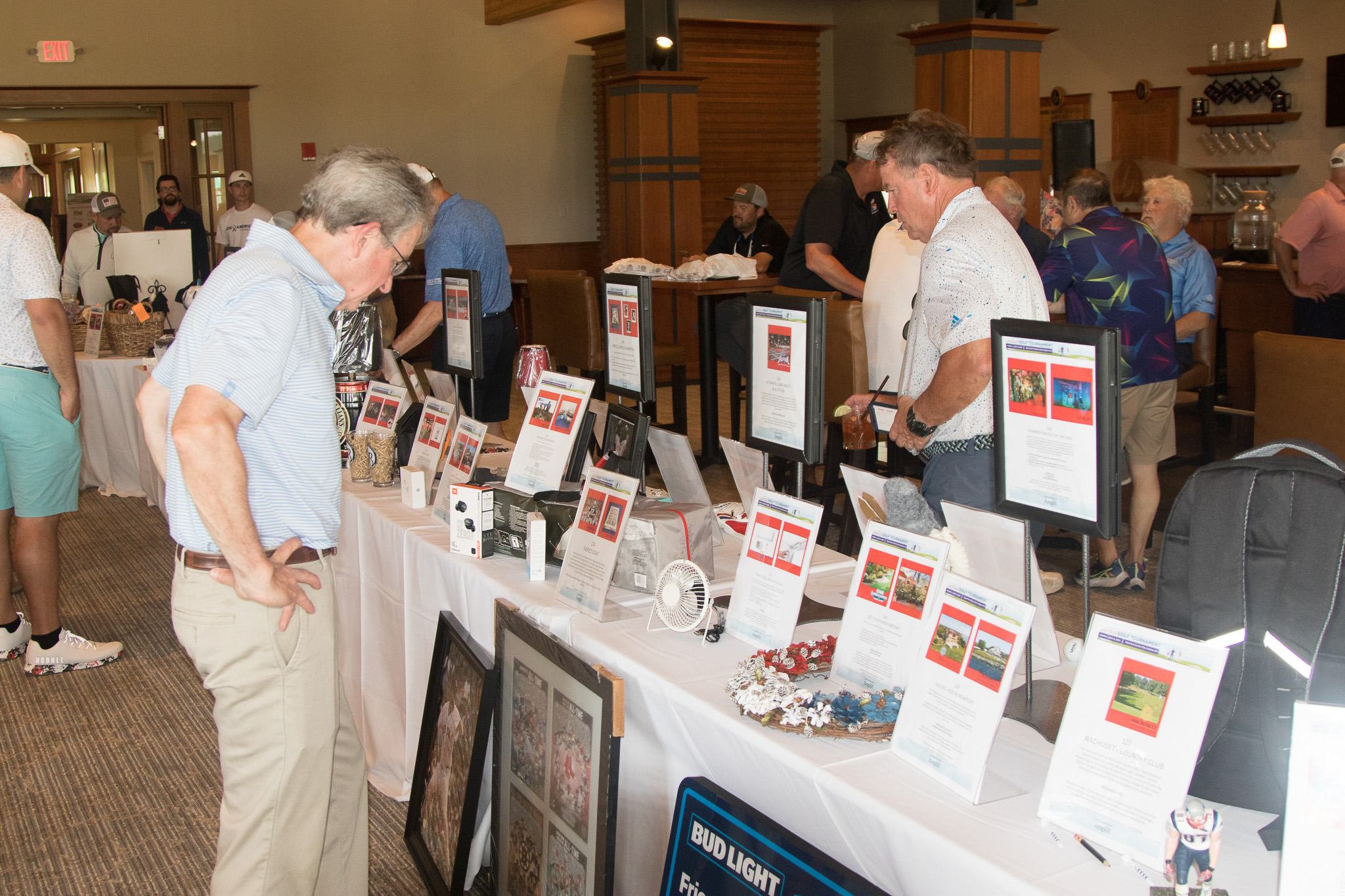 Bidding on JAF's online auction, presented by AmpliX, soon heated up inside the clubhouse as guests and supporters at home looked to win some incredible prizes. Auction items this year included: a signed pin flag from "The Match" featuring famous athletes Tom Brady, Patrick Mahomes, Josh Allen, and Aaron Rodgers, a Miami, FL getaway package including tickets to a New England Patriots game against the Miami Dolphins, a new multi-split air conditioner unit, and concert tickets to artists such as Bruce Springsteen, Beyonce, Pink, and Ed Sheeran.
Attendees enjoyed a fabulous cocktail hour sponsored by Lane, Lane, and Kelly and headed into Black Rock's Grill Room for dinner sponsored by the Derenzo Charitable Foundation. During the meal, guests participated in the live appeal program and heard about the Foundation's Extraordinary Needs Assistance from Jen and Joe. Now expanding to include adult patients, Extraordinary Needs specializes in supporting New England cancer patients on specific projects that present a barrier to treatment, such as dental work, fertility preservation, and home modifications.
"Sometimes, it can be something as simple as a household appliance working properly," Foundation CEO and President Jen Andruzzi said. "We might take it for granted, but for someone homebound due to cancer, having these needs addressed can elevate their spirits and bring dignity to a patient."
Guests then watched the story of John, a patient recipient from Connecticut, who received a brand-new washer and dryer in a mission video sponsored by GlideFast Consulting.
John's story wasn't the only one heard during the evening, as longtime JAF friend and supporter Pete Zampine stepped up to the microphone to share his. In 2022, Pete's wife, Dina, was diagnosed with stage IV metastatic breast cancer. During one of Dina's treatment appointments, Pete mentioned how they heard a young husband and wife discussing cancer's financial impact on them.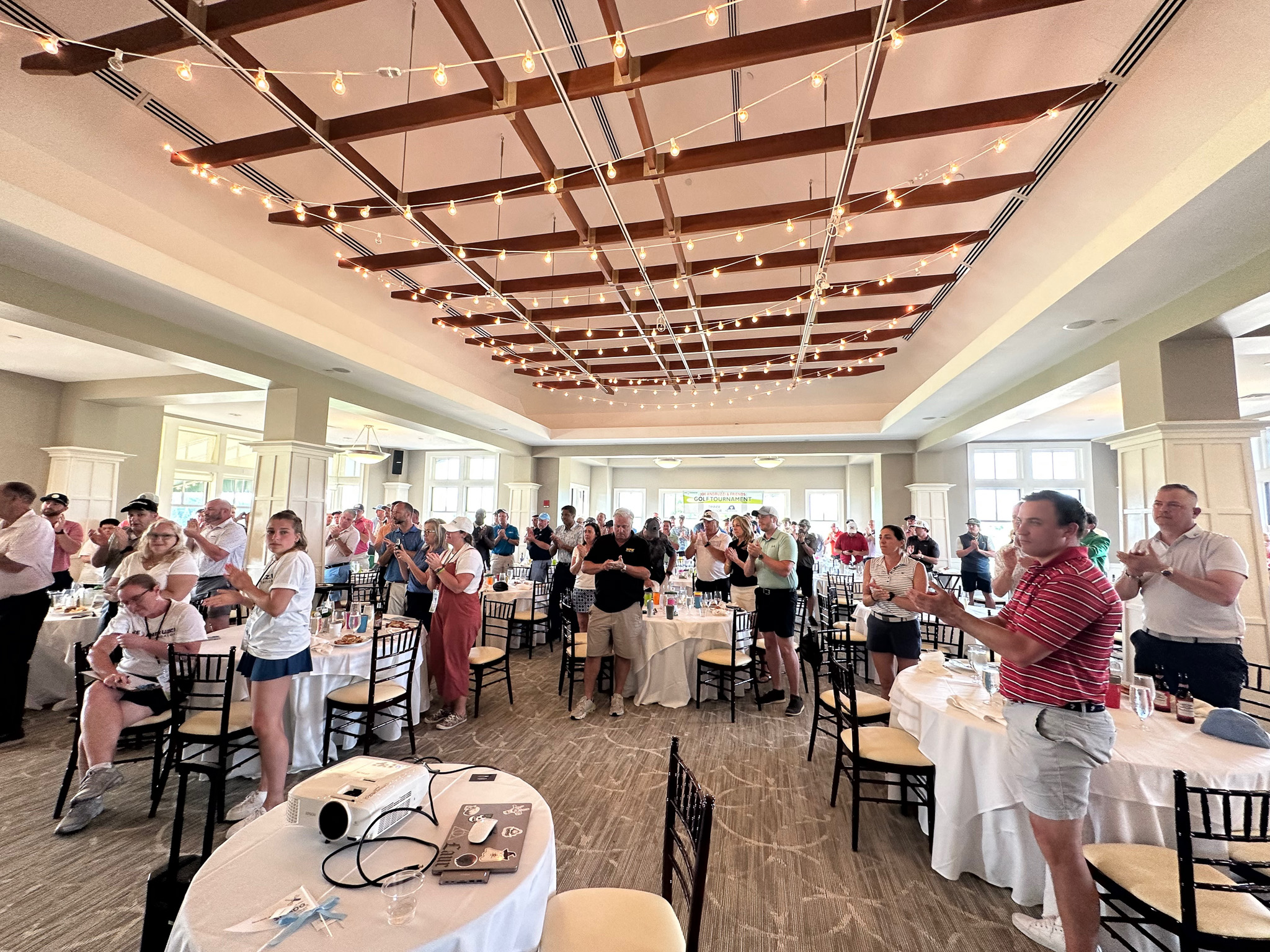 "Listening to a husband have to tell his wife that he didn't know how they were going to make it financially was heartbreaking," said Pete. "The stress and devastation of hearing a cancer diagnosis is defeating enough, never mind the financial burden it puts on a family. This is where JAF steps in, and that's why we're here today for those trying to keep a roof over their heads and food on the table."
Following Pete was WEEI's Nick "Fitzy" Stevens to emcee the appeal. Once again, Fitzy had supporters raising their hands to contribute more than $51,000 to JAF's Extraordinary Needs Assistance.
JAF would like to thank the following who helped make this unbelievable day possible:
Black Rock Country Club, for hosting us at their majestic course for the fourth straight year.
East Commerce Solutions, for being our tournament sponsor and their continued generosity.
Golfers, for taking the time to play for New England cancer patients.
Golf Sponsors, for their continued support in JAF's mission.
DJ Gary Titus, for once again being our master of music.
Stacey Howard Photography, for chronicling the entire day in photos.
Golf Committee, for their guidance and efforts these past few months to help make this a first-class event.
Volunteers, from the early morning set-up to the sunset closing and everything in between. We couldn't do it without you!
Thank you again to all our supporters and sponsors for continuing to believe in our mission. It was a fantastic day at Black Rock, and all of us at JAF can't wait until next year's tournament!