90+ CELLARS
We're excited to announce a new partnership with our friends over at 90+ Cellars. Introducing the Joe Andruzzi Foundation Pinot Noir – fresh and full-bodied, with a mix in generous flavors of black cherries, plums and sweet spice. The best part? $5 from every bottle purchased online will benefit JAF!
Order your bottle today through this link!

NRG LAB
The Joe Andruzzi Foundation is proud to partner with NRG LAB, a fitness center located in Mansfield Crossing in Mansfield, MA, on a number of initiatives this – including the gym becoming the Official Fitness Club of the JAF Employee Wellness Program. Additionally, local JAF cancer patient financial grant recipients will receive a free 90-day NRG LAB membership, and the fitness center has also become the proud partner of Team JAF athletes – offering membership opportunities and hosting quarterly JAF fundraisers for those raising money for the Foundation through events like the Boston Marathon® and the New Balance Falmouth Road Race®.
The center offers fantastic programs, a wonderful approach and an overall great wellness community our foundation is thrilled to be involved in. JAF looks forward to developing our relationship, and partnering on future events, in the months to come.
"We are thrilled to partner with the Joe Andruzzi Foundation and assist in driving awareness to the organization's mission. We are committed to providing a healthy lifestyle to our members and the community we serve."
– Luther White, President, NRG LAB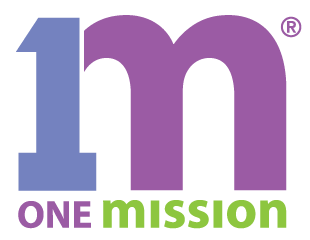 ONE MISSION
JAF has been granted $50,000 from One Mission to establish JAF's One Mission Pediatric Assistance Program – allowing the Foundation to expand the financial support it provides to pediatric patients and families throughout New England.
Since 2009, One Mission has raised more than $10 million and has brought smiles, comfort, and support to over 10,000 kids fighting cancer and their families. One Mission's programs and services help patients and families get through the emotional and financial challenges that childhood cancer brings.
With the One Mission grant, JAF will look to build new relationships with New England pediatric facilities, increasing the Foundation's pediatric funding by 50%.
In addition to increasing monetary grants, JAF will also launch a new program to provide a gift package to each pediatric cancer patient recipient during their in-hospital stay or at-home recovery.
"I lived through the nightmare of pediatric cancer, so I know what it's like. These patients and families are going through some of the darkest days of their lives, and on top of that, they've got bills stacking up at home. Our mission is to be there for these families throughout their journey, giving them the love, support and hope they need during this difficult time. One Mission is proud to work with the Joe Andruzzi Foundation in support of our mutual goal to help children and families get through cancer."
– Ashley Haseotes, One Mission President and Founder