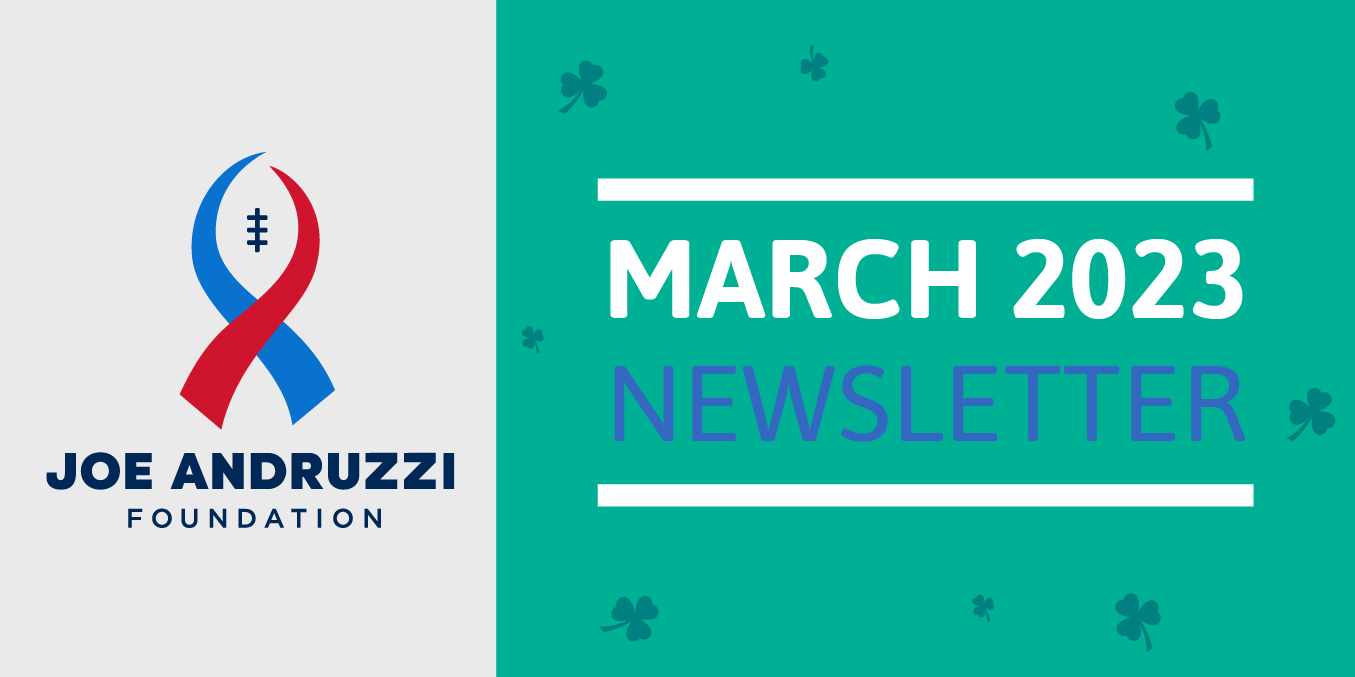 (Up)Beat (Up)Date
This month is a very exciting one for the Joe Andruzzi Foundation (JAF) as we officially have begun our 15th Anniversary Road Trip—a year-long initiative that will take JAF team members to each of the New England states we serve.
Our goal? We want to personally reconnect with our corporate partners and supporters (e.g., donors, volunteers, patient ambassadors) and meet with oncology patient care teams who know first-hand the needs of the cancer patients JAF seeks to support. During our stops, we will share how JAF has expanded our program assistance. Our top priority on the road is to be active listeners as to how the Foundation's mission can continue to be responsive and impactful in these areas.
The idea of getting out on the road more is not a new one. In the summer of 2020, the Foundation was set to visit Maine and Connecticut, but COVID-19 had other plans. Now, our team is busy planning a fabulous itinerary for each New England state. It's ambitious, we know. But we are so excited to share all the new things happening within the walls at JAF that we couldn't select just one destination.
Each visit will combine hospital visits, fun brewery events, (Up)Beat events for patients, corporate partner meetings, and more. (As you read, our first trip is underway this week in Rhode Island!) While we still have a full year ahead of our signature activities, we hope you will join us when we are in your area!
Sincerely,
Jen Andruzzi
President and CEO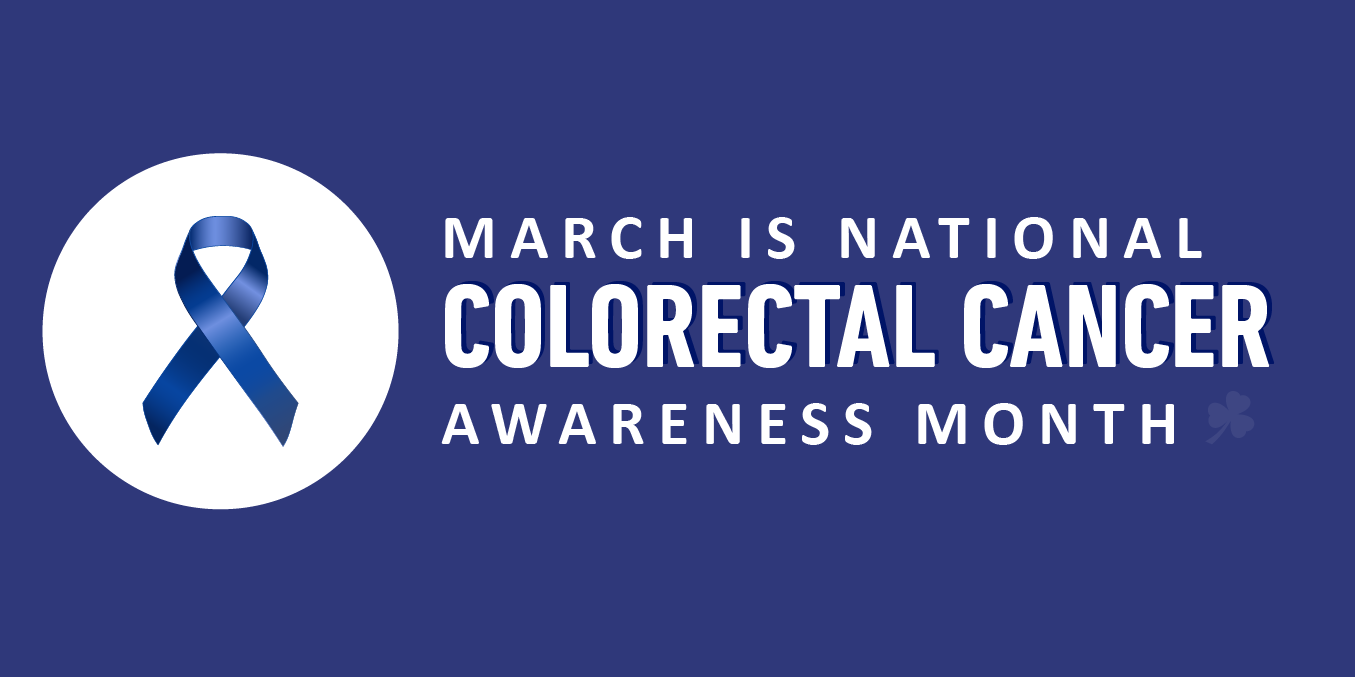 Colorectal Cancer Awareness Month
Every year, colorectal cancer awareness month occurs in March. According to cancer.gov, colorectal cancer ranks third in estimated new cancer diagnoses for 2023.
Additionally, young-onset colorectal cancer cases—or people diagnosed under the age of 50—are on the rise. Earlier this month, CNN reported that one in five new colorectal cancer diagnoses are young-onset and that these cases increased by nearly 2% from 2011 to 2019 and haven't stopped since.
Our friends at DetecTogether have shared how you can educate yourself and others and become more aware of this growing disease. In the last 12 months, JAF has distributed more than $58,000 in financial assistance grants to colorectal cancer patients—including giving more than $32,000 in food security assistance.
Just as the Foundation does with patients of all cancer types throughout New England, JAF will continue to provide help, hope, and a reason to smile, to those amid a colorectal cancer journey.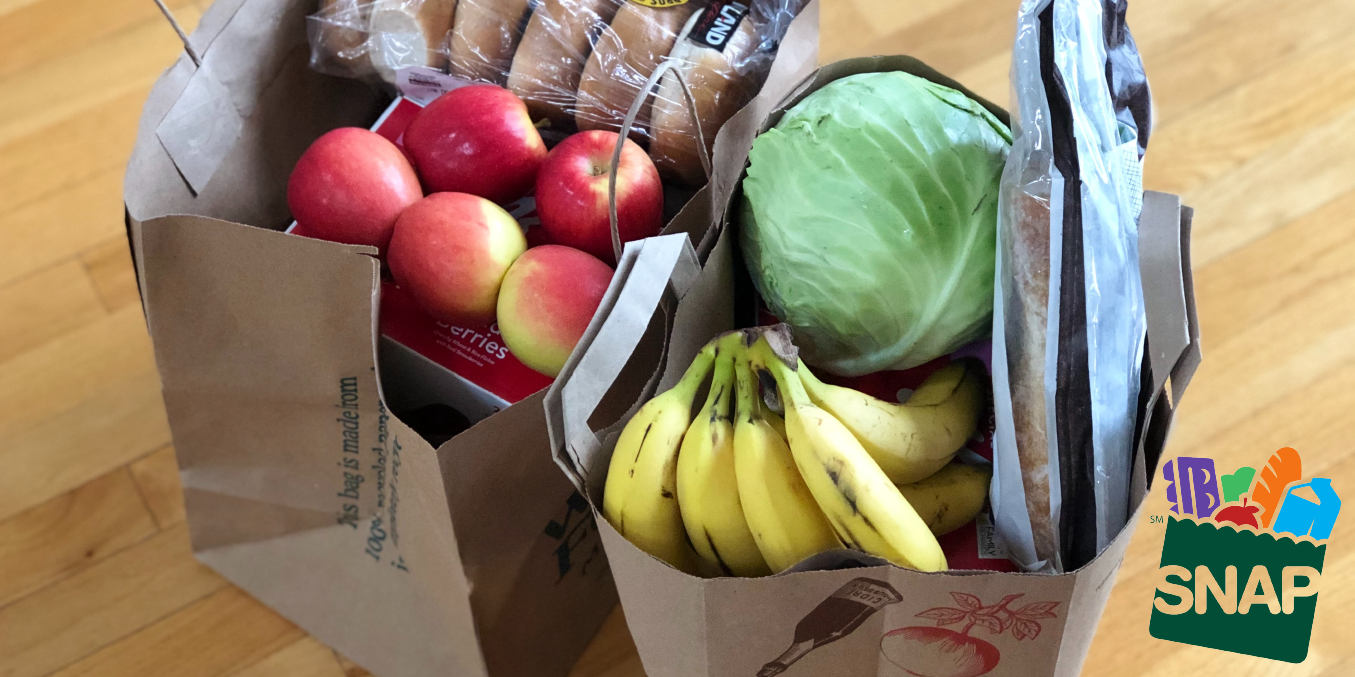 SNAP Food Benefits Ending Impacting Patients
Here at JAF, we know just how important nutrition and diet are to a cancer patient undergoing treatment. In August of 2021, the Foundation launched its Food Security Assistance, presented by AmpliX. This resource provides grocery store gift cards directly to patients. To date, JAF has provided more than $537,000 in food security grants that have helped more than 2,300 households keep food on the table.
JAF's Food Security Assistance could become even more vital to cancer patients across New England. Recently, it was announced that the Supplemental Nutrition Assistance Program (SNAP)—which provided additional food stamps to millions of Americans since the start of the COVID-19 pandemic—would be ending. This comes at a time when food prices have increased by 11% in the last year.
With food security already a major issue in the cancer community, JAF expects to see a rise in food security applications—including an increase in prior applicants. The Foundation will continue to keep up with our community's needs and welcomes new partners to help fund patients getting the important nutrition they need.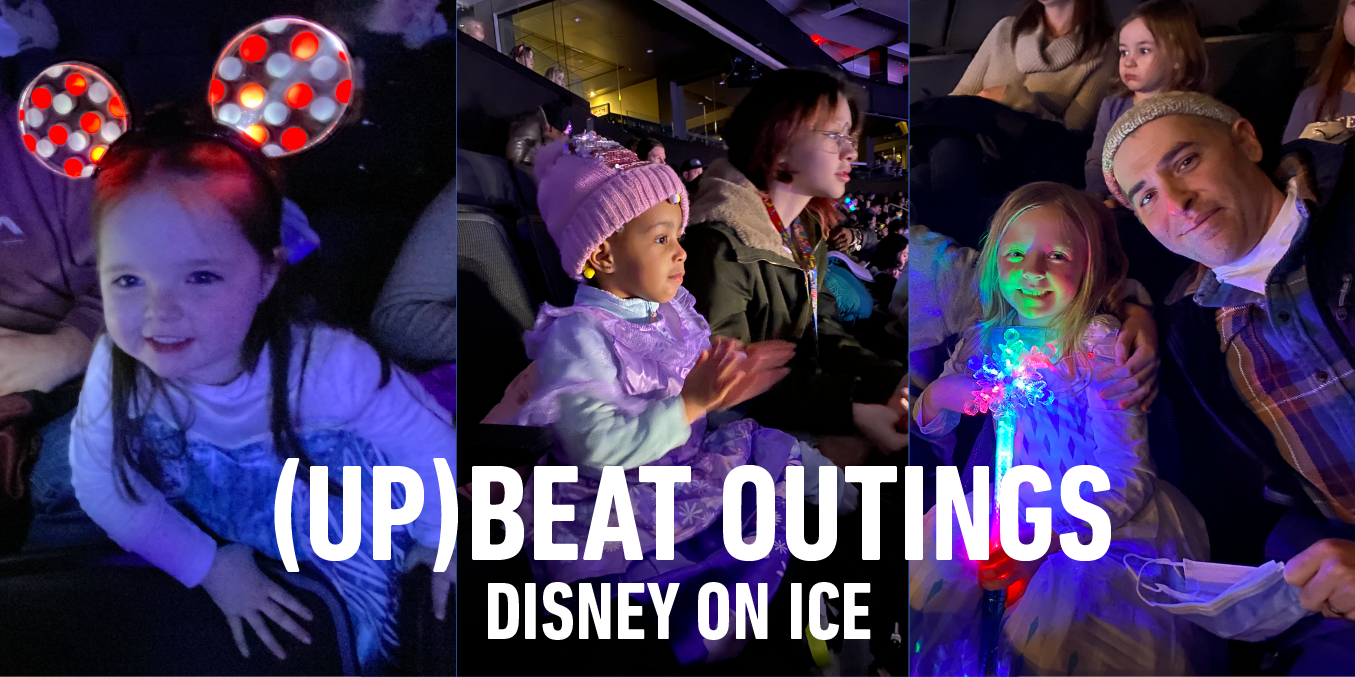 Patients Feel the Magic at Disney on Ice
The Joe Andruzzi Foundation believes in not only providing patients and their families with help and hope through financial assistance but also a reason to smile. On Saturday, February 25, ten patient recipients and their families were guests of JAF at the TD Garden in Boston, MA, for Disney on Ice's Frozen & Encanto show as a February (Up)Beat Opportunity.
JAF (Up)Beat Opportunities allows patients to relax and have fun and spend less time worrying about treatment. Patient and their families joined in on the song and dance, which consisted of lots of laughs, light-up wands, and Mickey Mouse ears.
If you are a patient recipient looking to register for tickets or participate in future events, please contact Katie Haidemenos at katie@joeandruzzifoundation.org.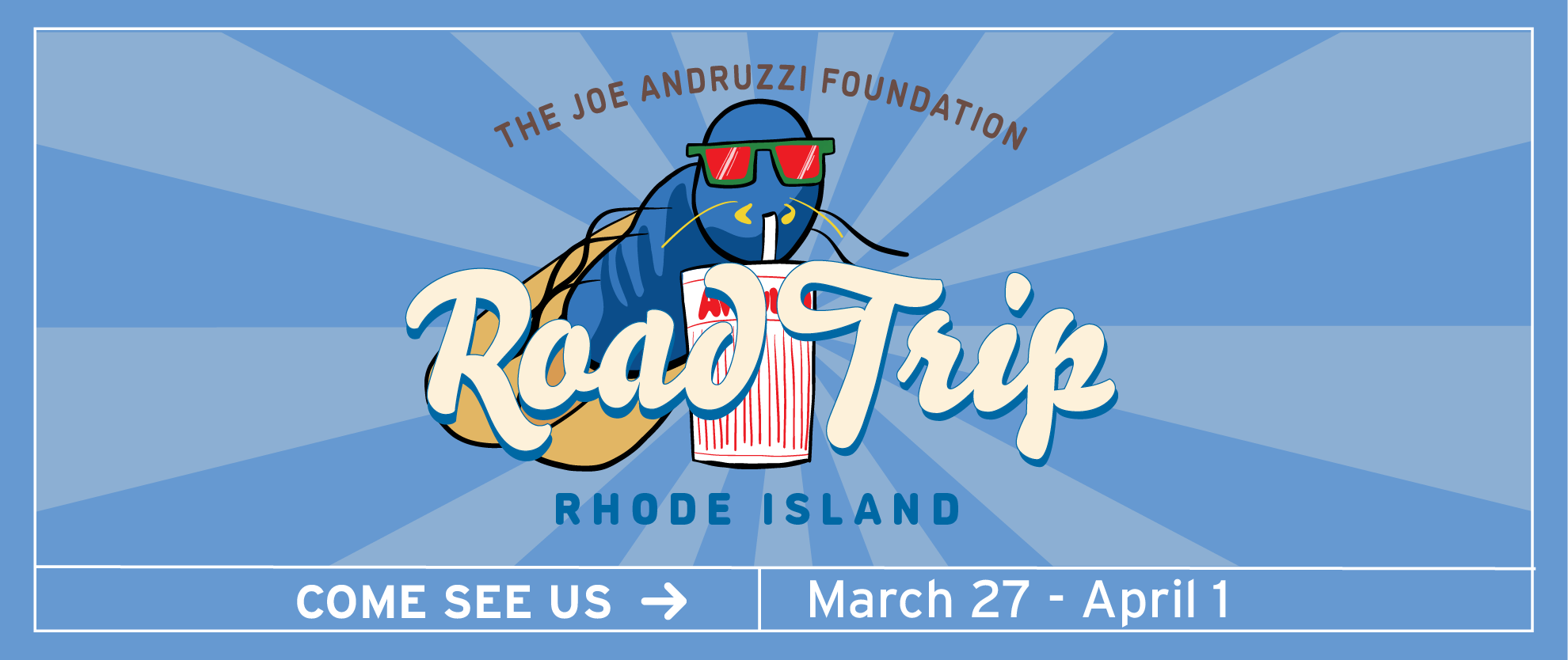 JAF's 15th Anniversary Road Trip
Celebrating 15 years of JAF providing help, hope, and a reason to smile, for New England cancer patients and their families, we are traveling to each of the six states we serve. Our trip includes visits with healthcare partners, special events, and stops at favorite LOCAL destinations. Check out some events still happening as part of our Rhode Island visit and upcoming dates in your state!
Rhode Island Schedule 
Massachusetts – May 22 to 26
Vermont – June 21 and 22
Maine – August 14 to 18
New Hampshire – September 11 to 15
Connecticut – November 13 to 17
If you or your organization would like to be involved or host JAF when we are in your area, let us know! Contact Brendan Beauregard at brendan@joeandruzzifoundation.org with your ideas!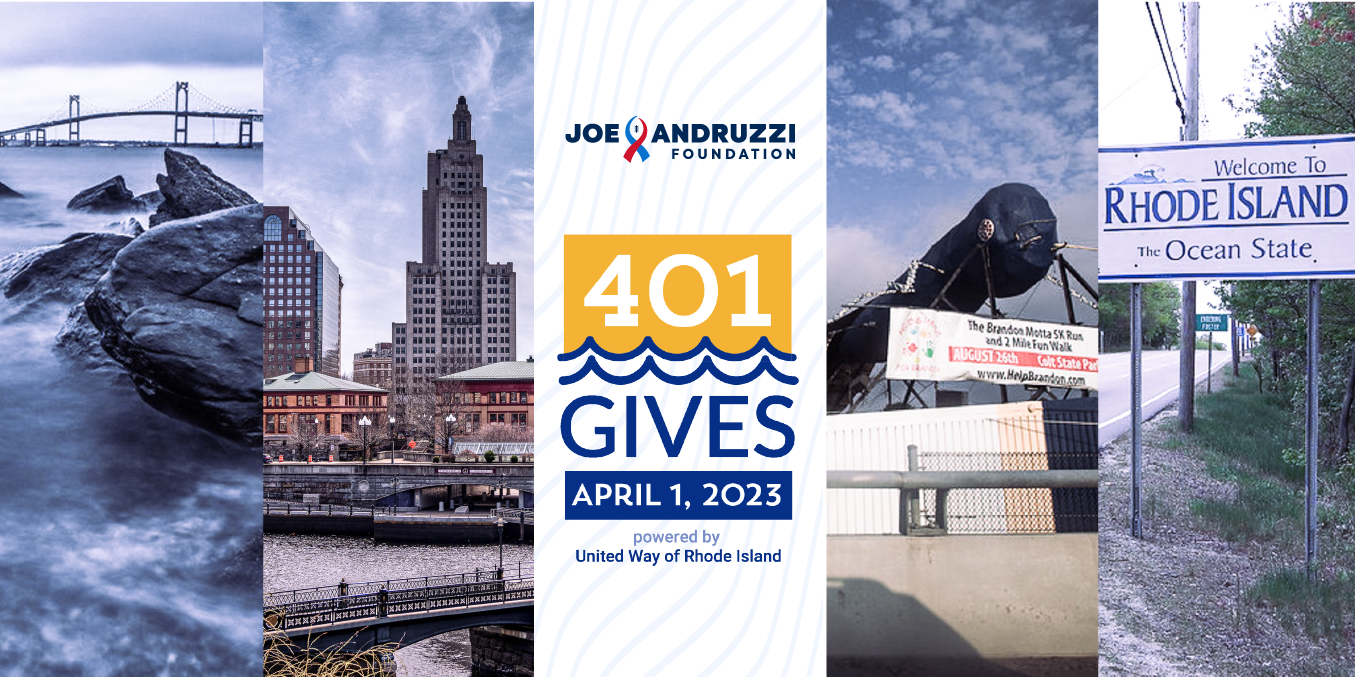 Get Ready, 401Gives is THIS WEEKEND!
For the second year in a row, JAF will be participating in Rhode Island's annual day of giving—401Gives on Saturday, April 1! This is an amazing opportunity to unite the community around JAF's mission which has given more than $760,000 in financial assistance to Rhode Island cancer patients since the Foundation's inception.
This year's 401Gives event gives you an entire weekend to participate! Online giving starts bright and early at 6:00 a.m. TOMORROW, March 31, and goes through Monday, April 3, until 6:00 p.m. We hope you will take a moment on one of these days and consider helping cancer patients by easing their financial burdens. Be sure to visit JAF's official 401Gives page tomorrow by clicking the link below!
For any questions or more information, please contact Nicole Anderson at nicole@joeandruzzifoundation.org.
P.S. Don't forget to share with your friends and family in the Ocean State about our mission and join us in making a difference for those going through a cancer diagnosis!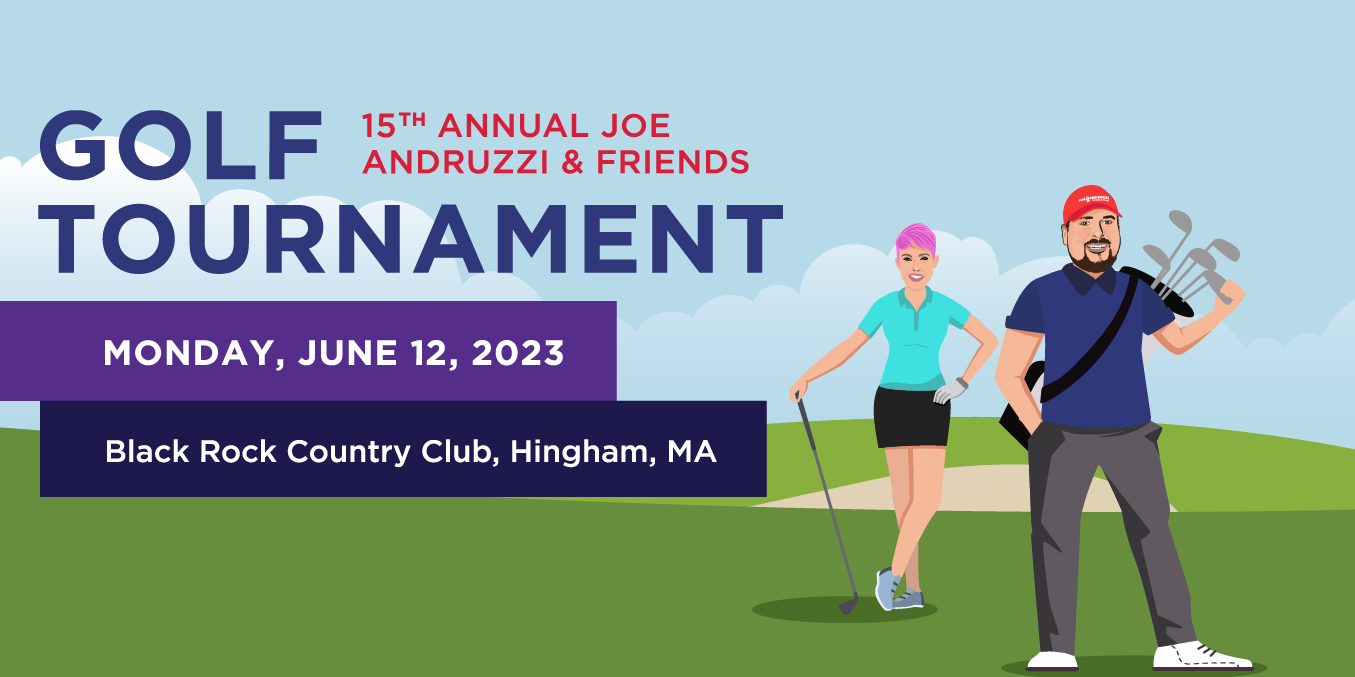 Announcing the 15th Annual JAF Golf Tournament
JAF's signature golf event is back and is being presented by East Commerce Solutions!  We will return to the beautiful Black Rock Country Club in Hingham, MA, Monday, June 12, 2023, for the 15th Annual Joe Andruzzi & Friends Golf Tournament!
Select sponsorship opportunities are available for you and your company to get involved. Don't miss out!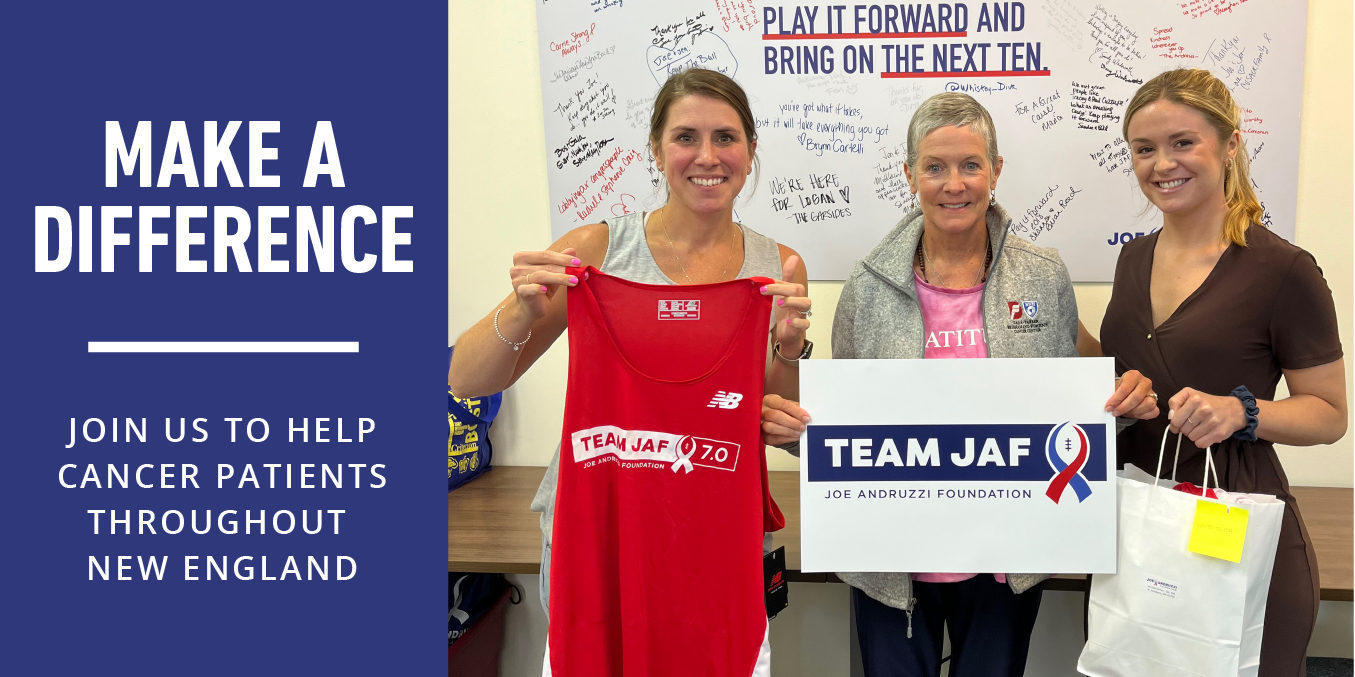 Team JAF Dashing Ahead to Boston and Beyond
With 18 days to go, JAF's 2023 Boston Marathon team is hitting the home stretch before Marathon Monday! This dedicated group of 21 athletes has raised nearly $225,000 to support JAF's mission. Click HERE to support or learn more about our runners and why they're running for Team JAF.
Team JAF will also be participating in the Newport Night Run on Saturday, April 1, as part of our 401 Gives initiative. To contribute or find out more about the eight devoted JAF runners, click HERE.
Want to be a part of Team JAF and raise funds for New England cancer patients? Here's your chance! Learn more about the following races taking registration:
10th Annual BankNewport 10 Miler, Sunday, June 4, 2023
51st AISCS Falmouth Road Race, Sunday, August 20, 2023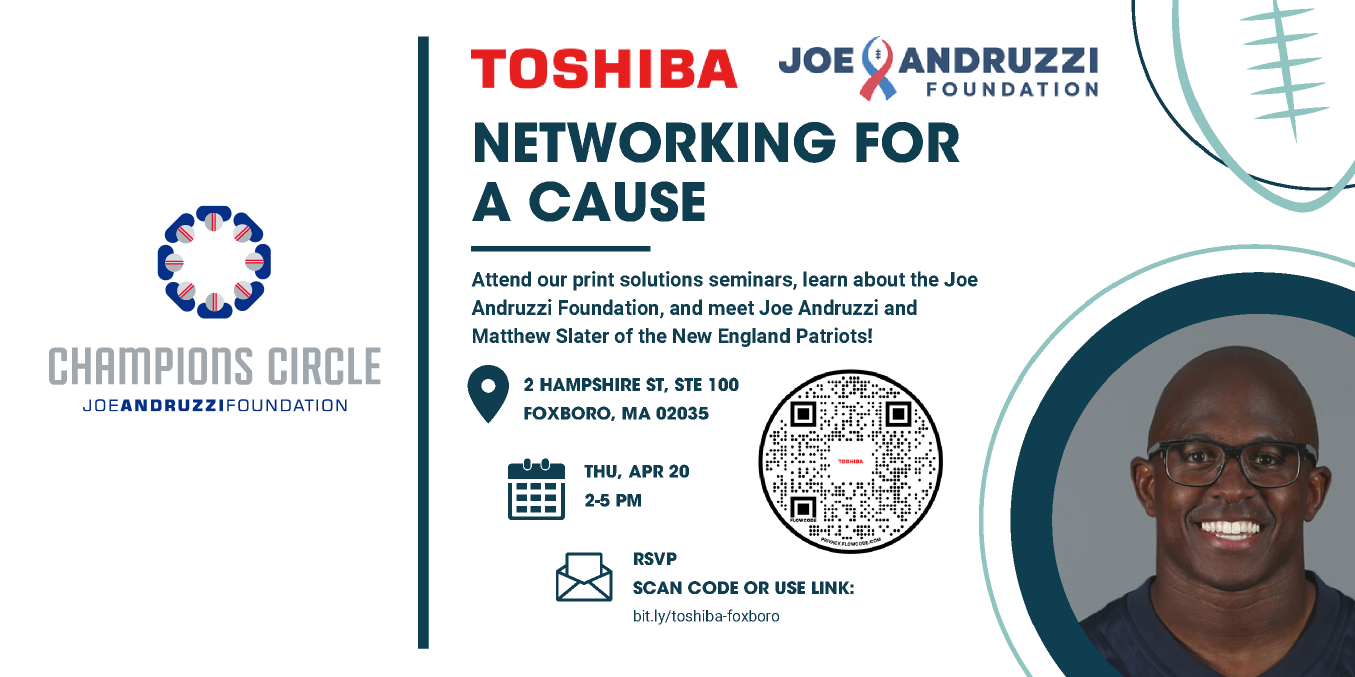 Champions Circle: Save The Date
JAF's business giving society, Champions Circle, acknowledges local business leaders and organizations devoted to supporting New England cancer patients and their families through an annual gift to the Foundation. Membership in Champions Circle offers excellent networking opportunities for your business through fun quarterly events.
JAF's first Champions Circle event of 2023 will take place on Thursday, April 20, at Toshiba in Foxborough, MA. This event is open to current Champions Circle members. To become a Champion or to learn more, click the red button below or contact Barbara Foley at barbara@joeandruzzifoundation.org.
The Foundation also wants to thank and welcome back the following companies that have renewed their Champions Circle membership for 2023:
Barrows Insurance Agency, Inc.
Utility Contractors Association of New England