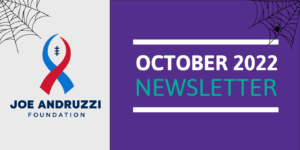 (Up)Beat (Up)Date
October is Breast Cancer Awareness Month. It makes my heart smile to see the waves of pink permeating sports fields, office staff attire, and events at this time of year. Thankfully, given the number of breast cancer patients diagnosed each year, this particular cancer rises to our collective consciousness, and we rally around the millions affected.
At the Joe Andruzzi Foundation, every month is Breast Cancer Awareness Month, as this is our largest served population regarding the type of cancer (see stats below). Given that JAF helps patients with cancer of any kind, we hope the spirit of this special and deserved month of our shared focus will eventually carry throughout the year and with equal vigor to all the other types of cancers New England residents are facing. While diagnoses vary, the financial toxicity (financial distress) is the same. There is nothing spookier at this time of year than thinking about our mothers, daughters, sisters, wives, and co-workers being diagnosed and beginning or continuing to battle for their lives and financial stability.
We are also on the eve of JAF's signature event – the Gala! This year's Gala marks not only 15 years of hosting this premier event but welcomes our return to holding it in person. Our emcee is the amazing WCVB Channel 5's Erika Tarantal, who will join us for an evening full of surprises and celebrations! Joe and I hope you will all join us at either Gillette or from home on November 3 to mark this special occasion!
Sincerely,
Jen Andruzzi
President and CEO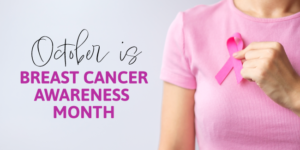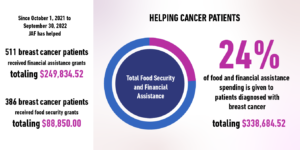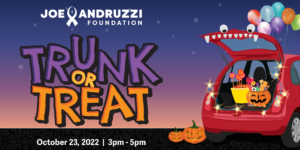 Trunk-or-Treat Cancelled, Programs Still Delivered the Halloween Spirit
On Sunday, October 23, the clouds opened, and the rains came. The JAF team decided to cancel our inaugural Trunk-or-Treat event.
However, JAF didn't let it rain on our parade.  Instead, the Foundation's Programs team brought the Halloween fun to our patients, delivering pumpkins, donuts, and boo bags filled with Halloween treats to local families. Special thanks to Honey Dew Donuts and Briggs Nursery for helping to sponsor this event!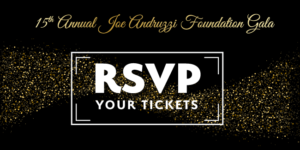 15th Annual Gala is Just One Week Away!
Time is running out to get your tickets to JAF's signature event –  our 15th Annual Gala on Thursday, November 3, at Gillette Stadium's Putnam Club East in Foxborough, MA!
An evening with special attendees and celebrity appearances, guests can walk the red carpet with WEEI's Nick "Fitzy" Stevens and bid on a fabulous catalog of silent and live auctions filled with incredible items and experiences! Of course, the centerpiece for the night will be JAF's mission, impact, and moving stories from the patients we serve.
If you can't join us in person, be sure to purchase a virtual ticket and register to participate in the auction.
To learn more about Gala or to buy a ticket, click the red button below!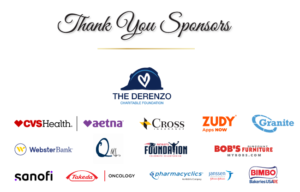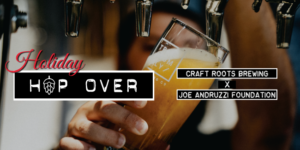 It Was 'Hopping' At CraftRoots Brewing
The Joe Andruzzi Foundation (JAF) was happy to kick-start our Holiday Hop Over Brewery series on Wednesday, October 19 at CraftRoots Brewing in Milford, MA!
Thanks to Maureen and Robin Fabry and their team at CraftRoots Brewing, a fantastic committee (Karen Hazard, Nadine Morelli, Kristin Pyne, Ken and Nikki Rosa, and Francesca Yohn), and to all those who attended. This event raised over $6,500 in support of New England cancer patients and their families.
Join us at our upcoming Hop Overs:
Thursday, November 16, 2022, 116 County Rd, Ipswich, MA 01938, 5:30 p.m. to 8:30 p.m.
Stubborn Beauty Brewing Company
Thursday, December 8, 2022, 180 Johnson St, Middletown, CT 06457, 5:30 p.m. to 8:30 p.m.
To purchase tickets or to learn more information, click the red button below!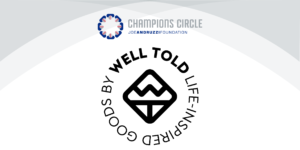 Well Told Design Joins Champions Circle
JAF is thrilled to announce our newest Champions Circle MVP Member, Well Told Design!
Known for creating unique, deeply personalized gifts designed to inspire you and tell your story, Well Told has been doing just that for JAF since 2019. Documenting the Foundation's events with beautiful, etched, commemorative glasses, Well Told continues to ensure JAF supporters have custom collectibles from our Annual Golf Tournament, Hop Overs, and even our Annual Gala. Be sure to check out Well Told Design for your corporate or personal gift-giving this season!
To learn more about becoming a champion for New England cancer patients and join other like-minded local business leaders through JAF's Champions Circle Giving Society, click the red button below or contact Nicole Anderson at nicole@joeandruzzifoundation.org.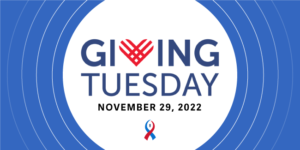 Gearing Up For Giving Tuesday!
Are you looking for a way to help support the cancer community in a direct, meaningful way this holiday season? JAF has just the opportunity for you!
The Foundation is teaming up once again with our friends at Bob's Discount Furniture for Giving Tuesday on November 29. JAF will be looking for some real 'playmakers' to make a difference this year.  Keep an eye on your inbox (or maybe even a call from Joe Andruzzi!) for more details on how you can play a role this Giving Tuesday!