(Up)Beat (Up)Date
I hope everyone has had a wonderful summer and enjoyed reading the newsletter takeovers by the Joe Andruzzi Foundation staff. I'm so proud of our team for sharing their stories.
September is Childhood Cancer Awareness Month. At JAF, this month is a little more somber as it reminds us that we lost Malia Jusczyk, age 14, to neuroblastoma in June. The Andruzzi family knows how blessed they are to know Malia, her parents, Glen and Megan, and her little brother, Kole. You may have known Malia as 'The Greatest Baker,' or if you live in the Plainville, MA, area, you saw the many MJ signs on front lawns.
She, like too many other children, spent her young life growing up in hospitals. Our last memory made with Malia was watching her and some friends head off to the Taylor Swift concert at Gillette Stadium in a limousine, giggling and singing. That was her last adventure before cancer took her from us.
JAF is proud to support many pediatric families throughout the year as they face the unthinkable for their children. We salute the work of our peers in the pediatric cancer space, such as One Mission, the Izzy Foundation, and our friends at The Jimmy Fund, Boston Children's Hospital, and Hasbro Children's Hospital in Providence.
In that spirit, we hope you will join us for our Annual Gala on Thursday, October 26, at the Fairmont Copley Plaza in Boston as we raise money for patients and their families across New England. We need your help. Joe and I hope you will consider sponsoring and attending the Foundation's biggest event of the year.
Sincerely,
Jen Andruzzi
President and CEO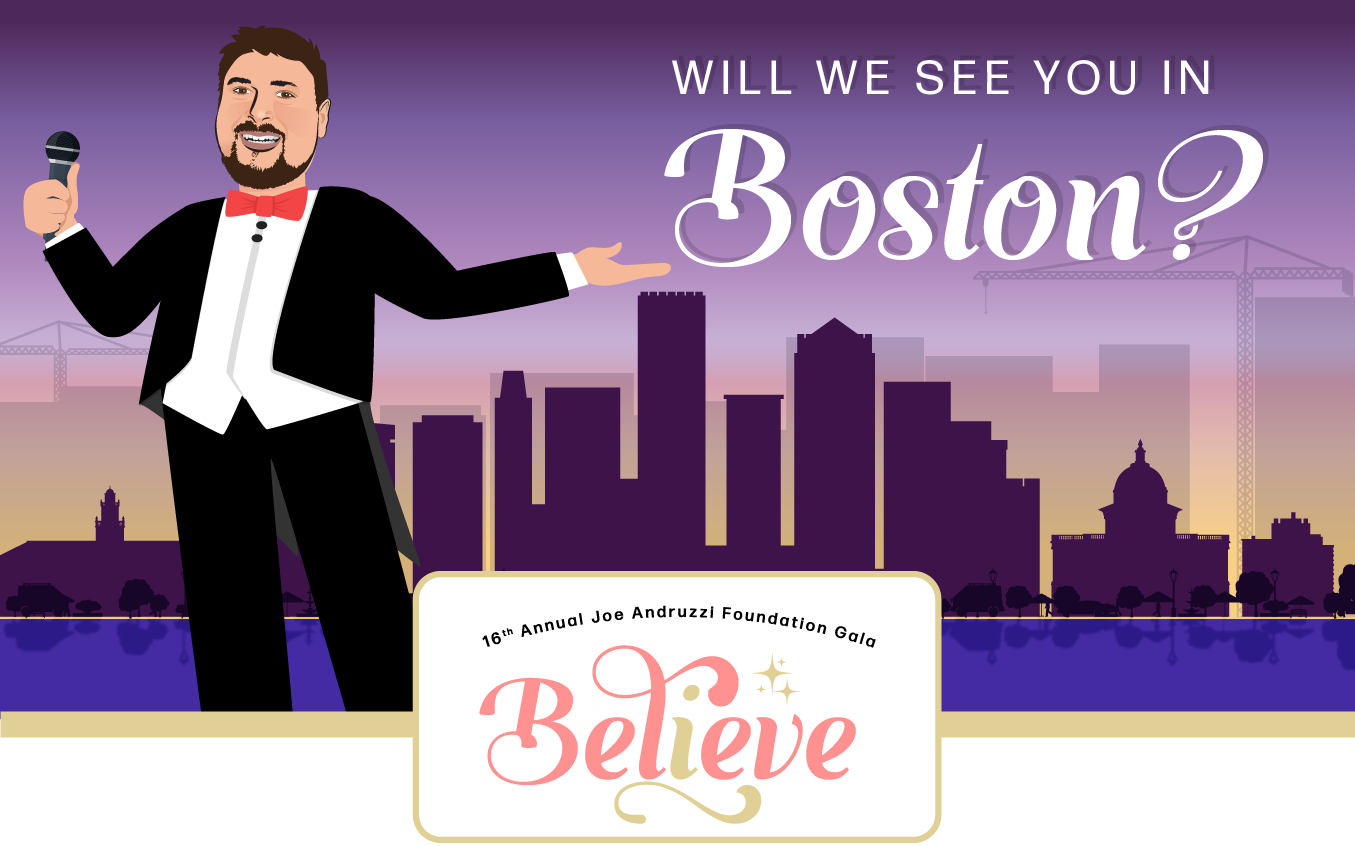 Gala: Tickets and Limited Hotel Rooms Available!
JAF's 16th Annual Gala is less than a month away on Thursday, October 26, 2023, at the Fairmont Copley Plaza in BOSTON, MA. Click HERE to purchase tickets and sponsorships for you and your organization. Don't miss out on this magical evening featuring celebrity guests such as the NFL Players Choir, the Hess Twins, and more to support New England cancer patients.
THIS JUST IN! JAF has secured a limited hotel block for a convenient and luxurious stay. Act now before they're gone!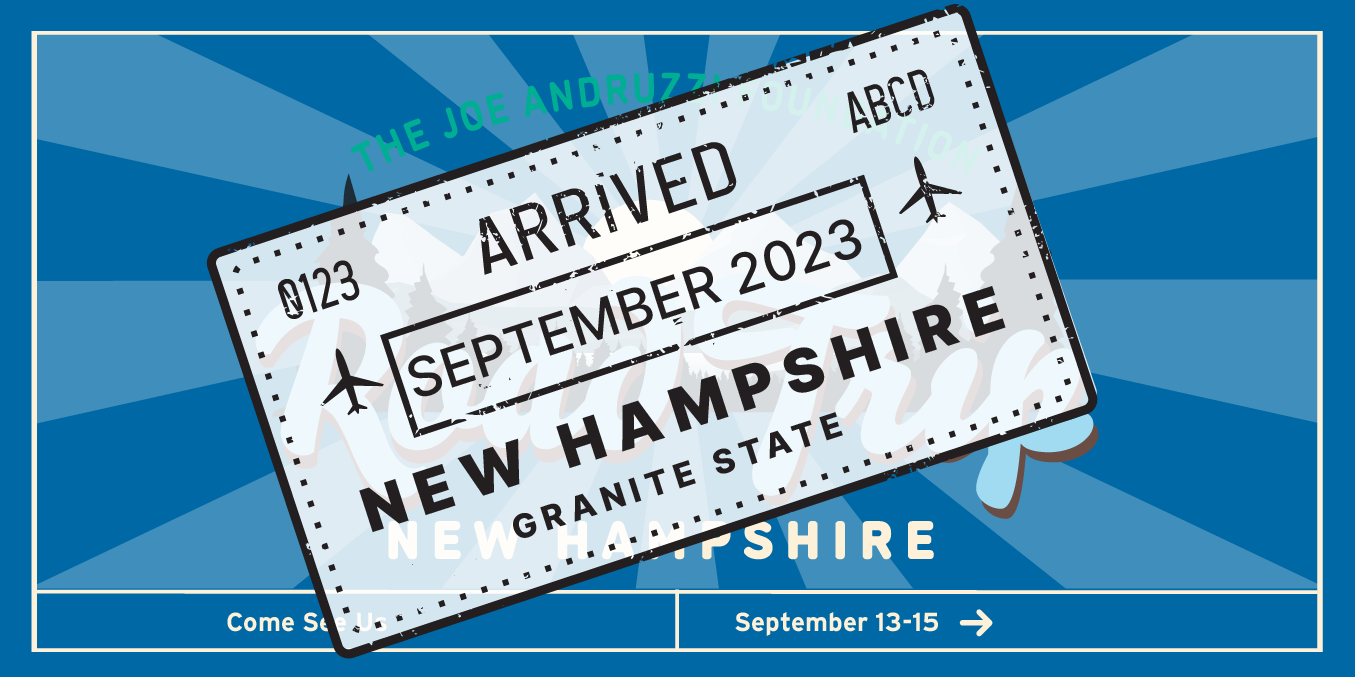 Incredible Road Trip to the Granite State for JAF
JAF's 15th Anniversary Road Trip was back on the road this month as the Foundation had an incredible time up in New Hampshire! Joe and the JAF crew visited our healthcare partners at Dartmouth-Hitchcock Medical Center and Payson Cancer Center.
Thank you to everyone in the Granite State for helping write another memorable chapter in JAF's Road Trip Scrapbook!
Next up: Connecticut – November 13 to 17. More information coming soon!
To get involved with JAF's final road trip this year to Connecticut, contact Brendan Beauregard at brendan@joeandruzzifoundation.org.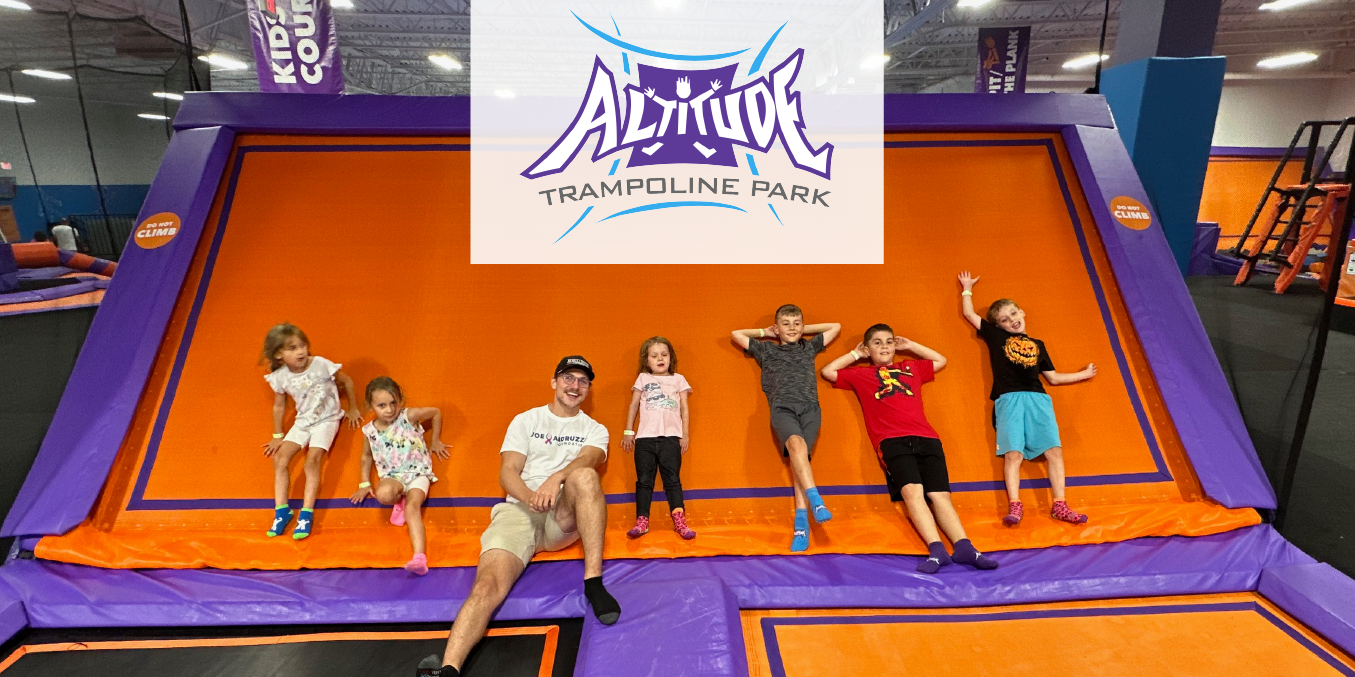 Patients Jump for Joy at Altitude
During JAF's Road Trip to New Hampshire, we stopped at Altitude Trampoline Park in Concord to join patients and their families to have fun bouncing around, learning more about their stories, and introducing them to new friends in their area.
Seeing the smiles on the faces of our patients and families is why holding these events is so meaningful to our team. Thank you to our friends at Altitude for helping make this event special.
If you'd want to host a future (Up)Beat Event, contact Hunter Andruzzi at hunter@joeandruzzifoundation.org.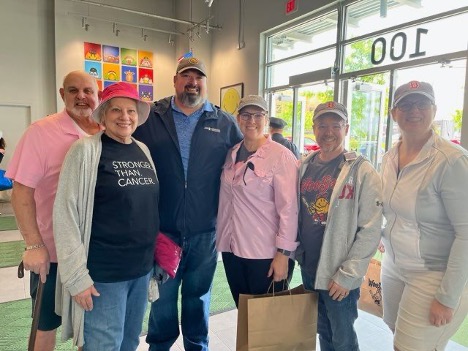 Patient Profile: Luane
This month, the Foundation spoke with Luane—a JAF patient recipient from Worcester, MA, who was diagnosed with breast cancer in 2022—for a JAF Patient Profile. Patient Profiles are stories about the individuals the Foundation has assisted and their unique and inspiring journeys that can be viewed on our website.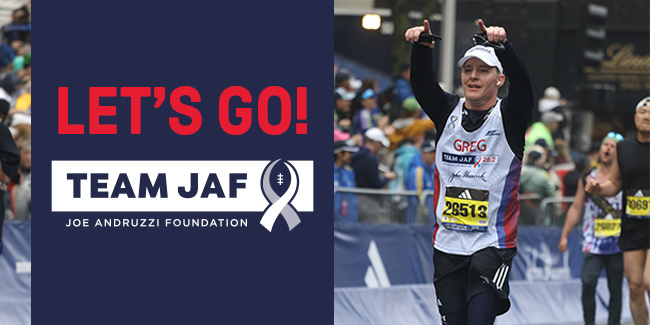 Team JAF BOS Marathon Application Now OPEN!
Been wanting to run for JAF? Here's your chance!
Join Team JAF for the 2024 Boston Marathon® presented by Bank of America on April 15, 2024!  We're recruiting charity athletes as well as qualified runners. Interviews are starting soon, so seize this incredible opportunity to run the 2024 Boston Marathon® while making a difference in the lives of so many!
Team JAF spots are also available for the Eversource Hartford Marathon & Half Marathon on Saturday, October 14! Whether you're up for the 5k, half marathon, or want to join a marathon relay team, your participation will make a meaningful impact on cancer patients in your community. Click HERE to register for Hartford's Team JAF (Psst….The Hartford Marathon is a Boston qualifier!).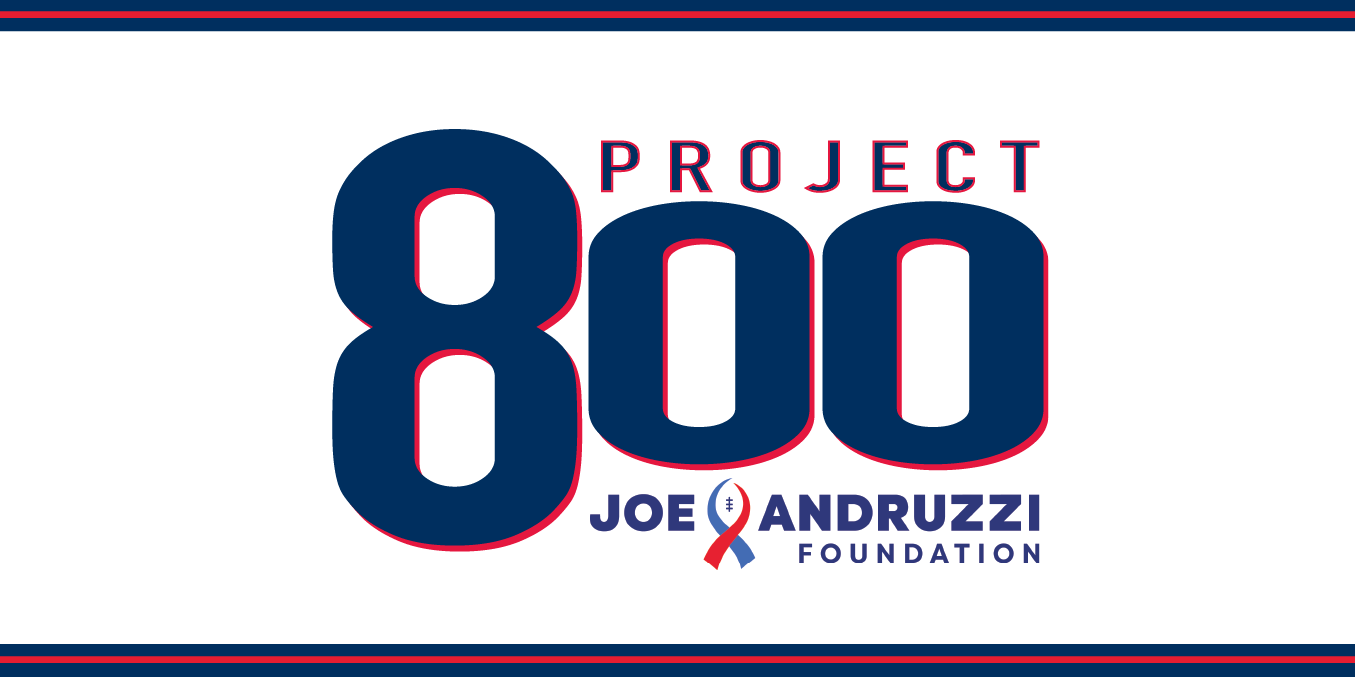 Make a Difference with Project 800
Are you a school administrator, educator, coach, or group leader looking to engage your students or team in giving back? JAF's Project 800 is an excellent opportunity for your school, sports team, or club to be part of something bigger!
Project 800 is a community of students who come together with one common goal – to support New England cancer patients and families struggling with financial barriers when they need it most. A special shout-out goes out to the Greater Lawrence Technical School athletes in Andover, MA, JAF's newest Project 800 member!
To learn more about how you and your students can get involved, contact Ashley Reinhart at ashley@joeandruzzifoundation.org.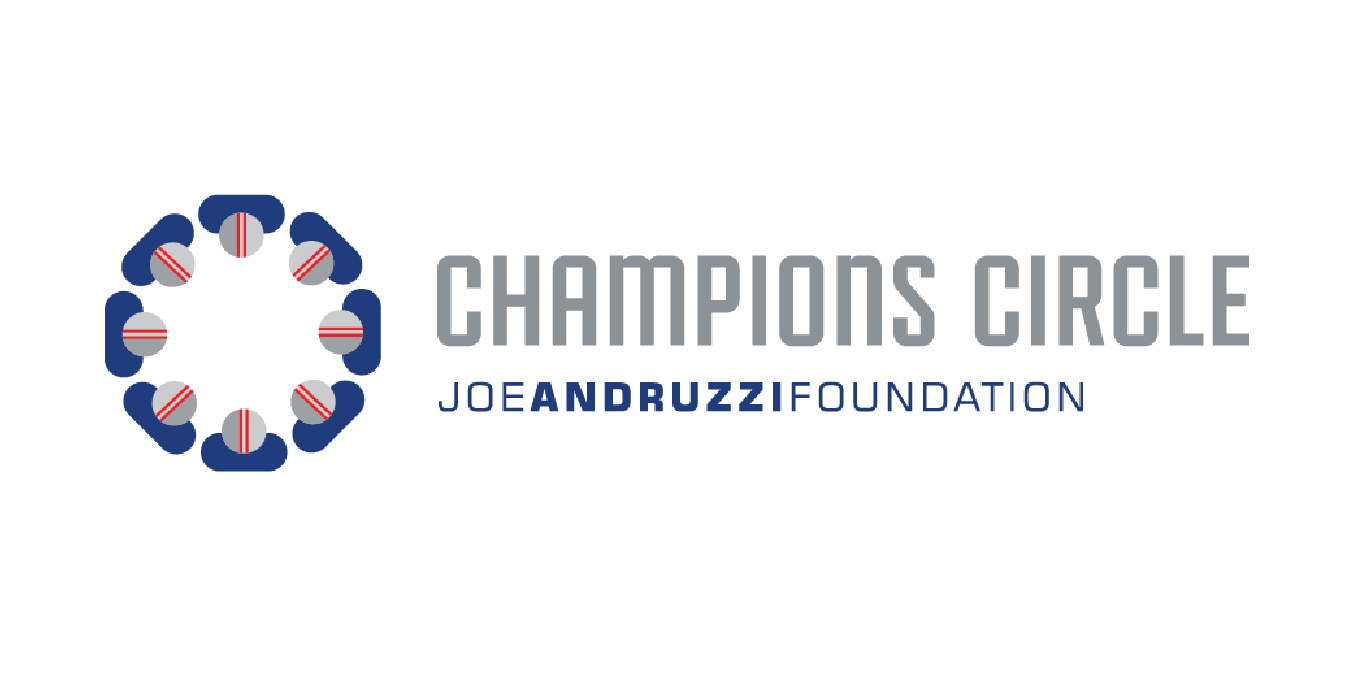 Champions Circle Welcomes Personal Best Karate
JAF's giving society exclusively for businesses, Champions Circle, recognizes local companies and leaders who play a crucial role in supporting cancer patients across New England.
The Foundation is excited to announce our newest Champion, Personal Best Karate! Located throughout Massachusetts, Personal Best Karate offers martial arts and self-defense classes and more for people of all ages.
For more information about Champions Circle and how you and your organization can join, contact Barbara Foley at barbara@joeandruzzifoundation.org.