Fundraise for JAF
To ensure that our community remains at home safely socially distanced during the COVID-19 pandemic, the Joe Andruzzi Foundation (JAF) has had to cancel participation in our traditional in-person Supporter Hosted Events through June 30. While we can't gather together physically, there is still the opportunity for our supporters to participate in virtual events! Technology makes it easier than ever for supporters to host online events to raise funds to help cancer patients and their families.
Virtual Events
JAF welcomes supporters who are willing to host a fun and creative fundraiser to benefit the Foundation right from their homes!
A virtual or online event is an interactive gathering that happens on the internet. Unlike in-person events, virtual ones aren't restricted to a single location – which makes it an ideal way to host a fundraising event while we are all in our homes right now!
Here are some virtual fundraising ideas to consider:
Online Yard Sale
Virtual Fitness Class
Virtual Card Games
Social Media Challenge/Athletic Challenges (i.e., Haircut, push-ups, basketball shooting contest; indoor hockey; golf; and more!)
Create your own – the only limitation is your imagination!
JAF's team can help guide you on ideas, fundraising page set-up, and more.
To learn how you can host your own virtual event, please contact Gillian at gillian@joeandruzzifoundation.org.
Project 800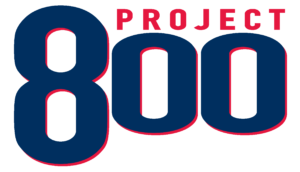 Is your school, classroom, grade, sports team or club looking for a way to give back? Be a part of something bigger and join Project 800 with the Joe Andruzzi Foundation.
Project 800 is a community of students who come together with one common goal of supporting New England cancer patients and families struggling with financial barriers during treatment. Through this project the individual group commits to raising a minimum of $800 for JAF. Project 800 is the perfect program for educators, coaches and group leaders to engage students of all ages in philanthropic activities focused on build character, integrity and responsibility – all while having fun!
Host a single event or multiple events (car wash, bake sale, hat day, t-shirt campaign, canning campaign, dress down day, etc.) and commit to raising a minimum of $800!
Benefits to being a Project 800 Organization/Member
Certificate – Official Project 800 Organization/Member
Opportunity for leaders (maximum 3) to attend Project 800 end of school year party (date TBD) to celebrate, mix and mingle with JAF Staff and other Project 800 members
Impact Report – your group will receive a Project 800 annual impact report highlighting the critical difference your efforts had on a local cancer patient and their family
For more information, check out our Project 800 One Sheet and the Frequently Ask Questions guide.
Party in a Box

Looking to host a cocktail party, backyard gathering, birthday party, girls/guys night? Add a fundraising component to make your event more special!
Not sure where to start? JAF will help guide you with our "Party in a Box".
Host a:
Game Night
DYI Night
Poker Night
Holiday Theme (4th of July, Memorial Day, Labor Day, Holiday, NYE Party)
Jewelry Party
BYOB & C (Bring your own Booze and Check)
Annual Events (Reunion, Anniversary, Cancer-versary
For more information, check out our Party in a Box One Sheet
Ready to get started? Please click here to fill out our event application.
Host Your Own Event or Fundraiser
Are you interested in hosting your own event, fundraiser or campaign to benefit the Joe Andruzzi Foundation that does not fit under "Party in A Box" or "Project 800"? No problem at all!
Not sure where to start? Need some inspiration? Take a look at our Supporter Hosted Toolkit or contact Gillian O'Brien at gillian@joeandruzzifoundation.org.