(Up)Beat (Up)Date
This month the Joe Andruzzi Foundation (JAF) celebrated 15 years of bringing help, hope, and a reason to smile, to New England cancer patients and their families. On May 22, 2008, Joe and I set out to help those families we witnessed struggling to pay everyday household bills and still afford their treatment. In our first year, we granted $10,000 to four patients and committed never to look back. To date, we've given more than $10 million in financial assistance, helping more than 40,000 patients and their families across six states. I never get tired of saying that.
The Foundation is proud of its accomplishments; however, the team is forward-focused. The next year (and beyond!) will have us strengthening our current resources and creating new tools to help improve a patient's journey from the moment they receive a cancer diagnosis. We are currently working to build the internal capacity to make these advancements a reality.
A small group of staff, board and committee members, and key partners gathered in celebration last week to mark the occasion. Joe and I were thrilled to see former and current board members who were with us at the very beginning and who continue to champion our mission. (Please read a full recap of our 15th Anniversary Celebration HERE.)
However, the reason JAF has sustained its longevity and impact is because of each one of you reading this newsletter. Thank you for being part of our story and helping remove barriers to cancer treatment for so many.
Sincerely,
Jen Andruzzi
President and CEO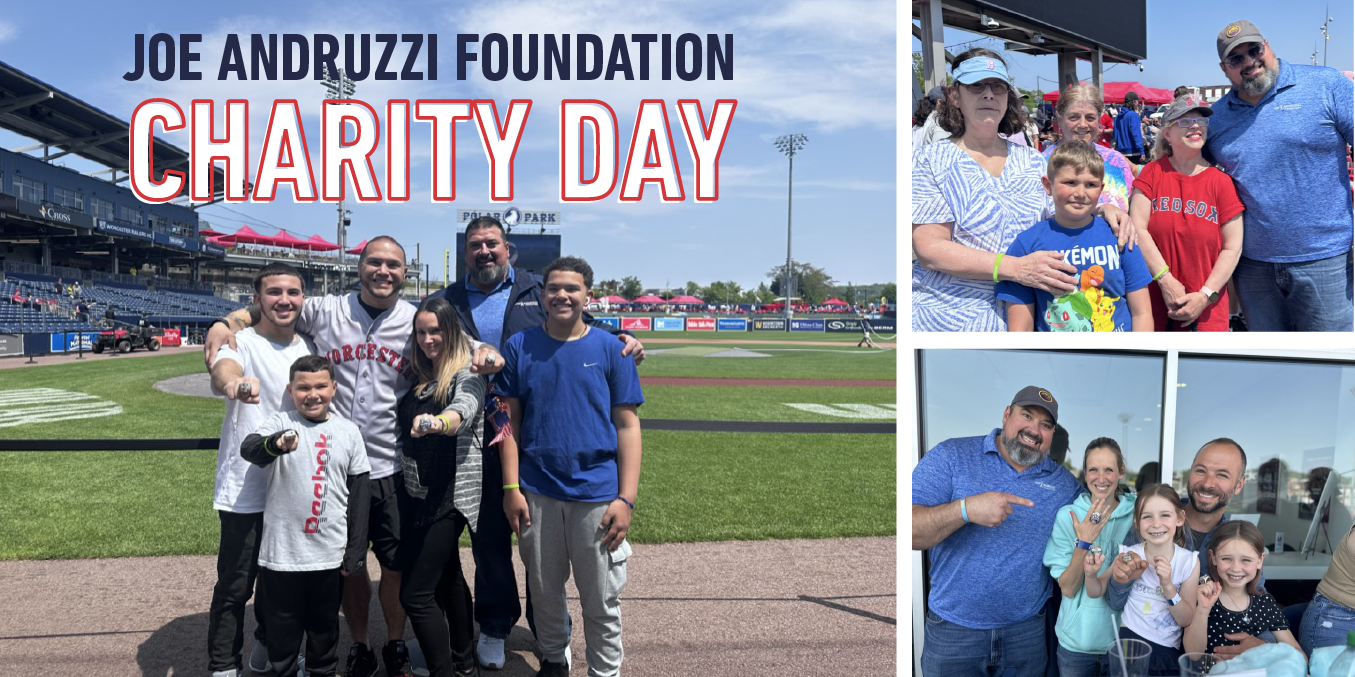 JAF Charity Day a Win for Patients and WooSox
The Joe Andruzzi Foundation began the Massachusetts Road Trip in Worcester on Sunday, May 21, with an (Up)Beat event! Twelve JAF patient recipients and their families were treated to a VIP ballpark experience thanks to our friends at Polar Park and the Woo Sox Foundation to watch the Worcester Red Sox (WooSox) win the first of their double-header games versus the Lehigh Valley Iron Pigs.
Thanks to the generosity of David Littlefield, each patient enjoyed a delicious sausage sandwich from The Sausage Guy. Our partners at Reviseupgraded a few lucky patients to a suite! Patient recipient Jose Ortiz and his family joined Joe to throw the first pitch and kick off Brain Tumor Awareness Day. Jose was diagnosed with cancer in November 2021 and received JAF assistance in 2022 to help with his mortgage and grocery bills.
Thanks to everyone involved for allowing cancer patients a day of laughter, smiles, and a few hours of making happy memories instead of thinking about cancer. This day was a home run!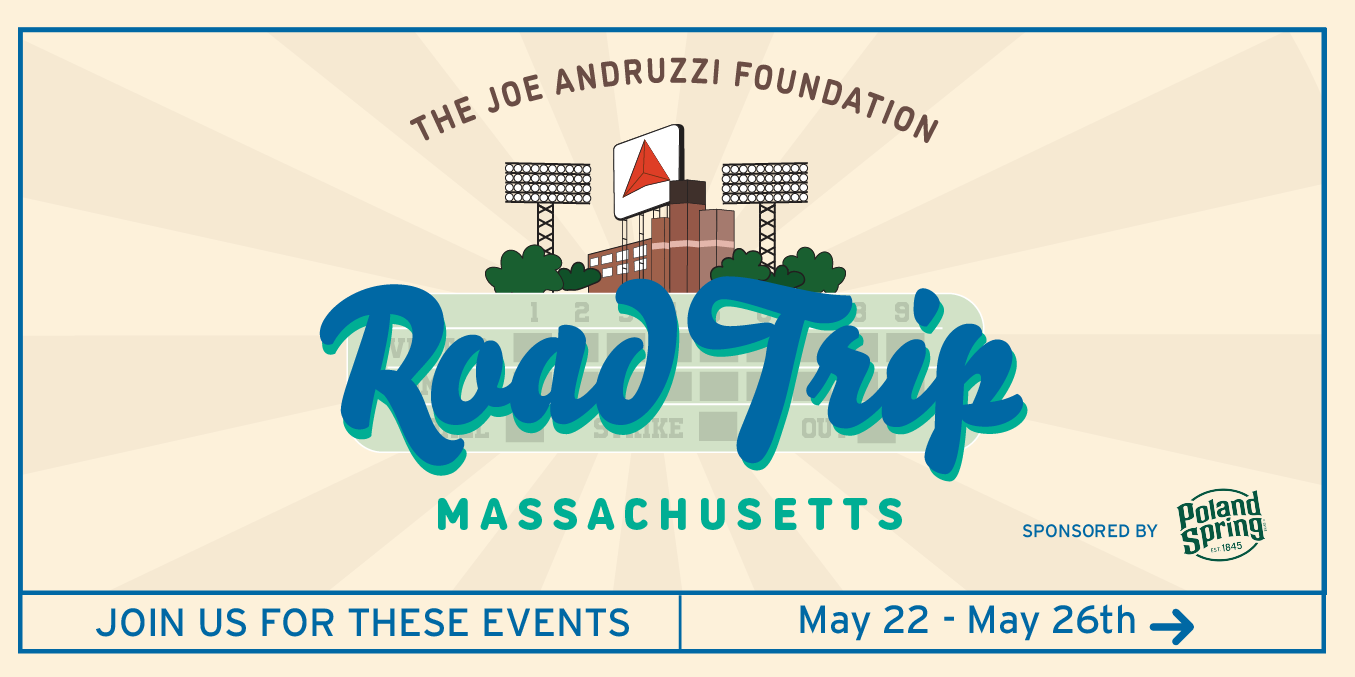 Massachusetts Road Trip Surprises and Delights
The Joe Andruzzi Foundation (JAF) was back on the road last week in Massachusetts as part of our 15th Anniversary Road Trip! In case you didn't know, May 22 is the actual day that JAF was officially founded. Traveling through our "home state" seemed perfect for this month!
There just didn't seem to be enough time to reach everyone this trip, but JAF visited our friends at Sturdy Memorial Hospital, Saint Anne's Hospital in both Fall River and Dartmouth, Massachusetts General Hospital, and the newest facility of Dana Farber Cancer Institute located in Foxborough. Joe and Jen met with patients while the Programs team connected with social workers about JAF's resources. Each of these visits was a highlight for JAF as well as the patients and families we met!
Some long-time Champions Circle members also received a surprise visit. Joe and the Development team dropped in with balloons and some tasty treats expressing gratitude for their loyalty to JAF's business giving society!
Thank you Massachusetts for such a memorable week! To get involved with JAF during our road trip, contact Brendan Beauregard at brendan@joeandruzzifoundation.org.
Next up: Vermont – June 21 and 22! Stay tuned for more information coming soon!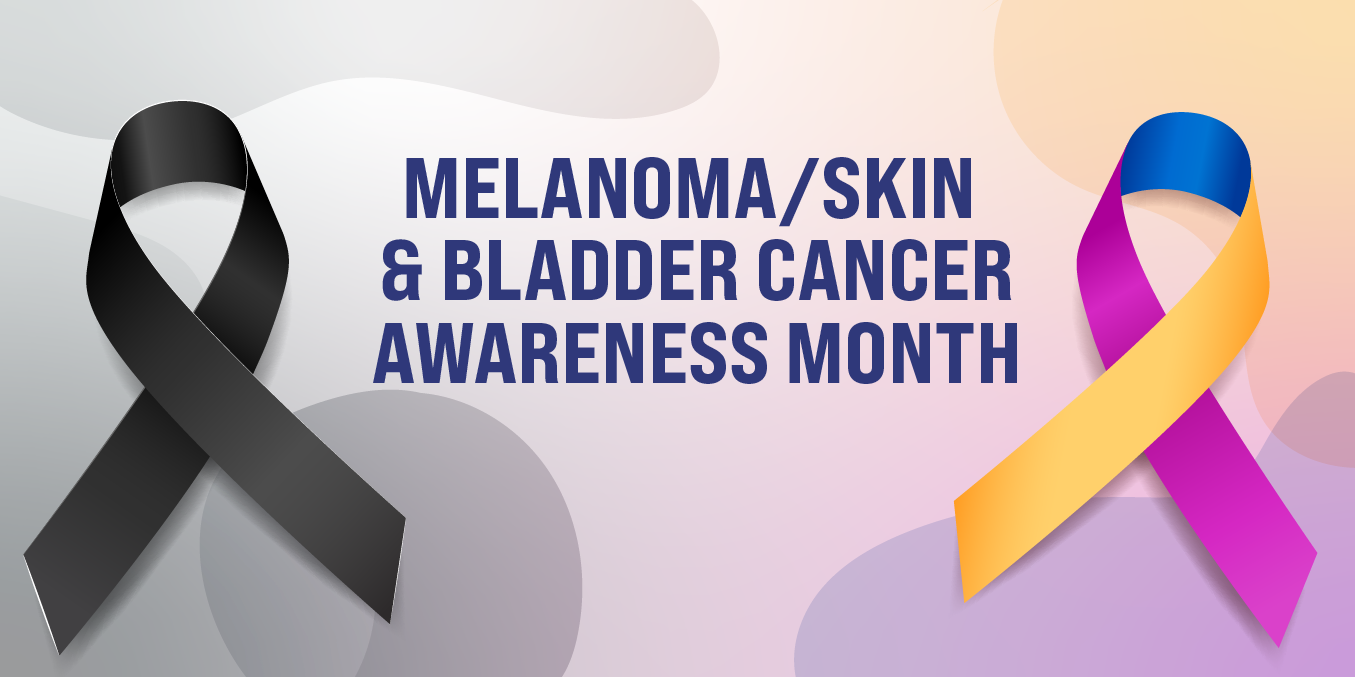 May is Skin Cancer, Bladder Cancer Awareness Month
May is Skin Cancer Awareness Month. According to skincancer.org, one in five Americans will develop skin cancer before 70. Last year, JAF helped 25 patients diagnosed with skin cancer—giving more than $11,500 in financial assistance. Use the link above to see how you can take steps to protect yourself, especially during the summer season.
This month also marks Bladder Cancer Awareness Month. In 2023, bladder cancer ranks fifth in estimated new cancer cases, according to the American Cancer Society's Cancer Statistics Center. JAF helped 25 bladder cancer patients in 2022, including Robert—a retired commercial truck driver and United States Marine from Maine diagnosed in 2017. Learn more about Robert's cancer journey and how a JAF grant helped him to get to treatment.
BREAKING NEWS: JAF's Annual Gala Announcement 
Last week, JAF announced a new location for its signature event. Watch the video above to find out where we are going. Be sure to save the date of Thursday, October 26, for the Gala!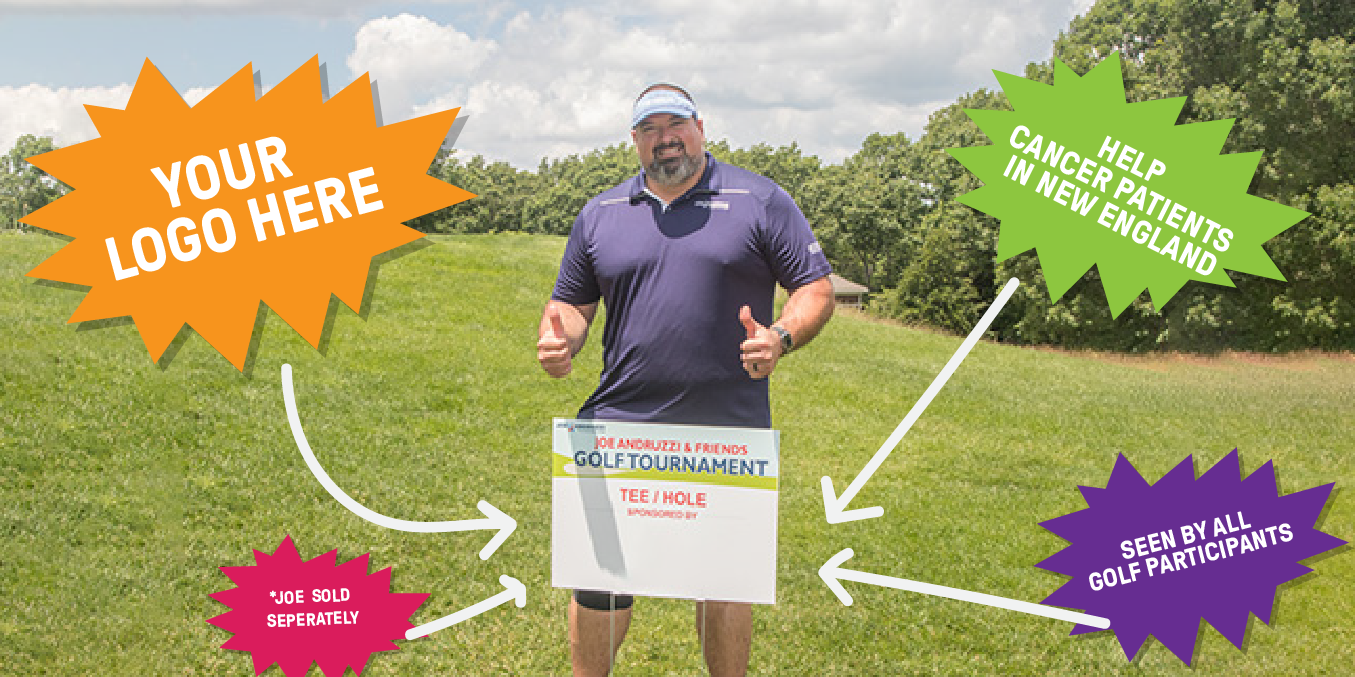 Golf: Last Call for Tee Signs, Helicopter Ball Drop and Chance Tickets Now on Sale!
The 15th Annual Joe Andruzzi and Friends Golf Tournament, presented by East Commerce Solutions, is under two weeks away! Though the event is sold out, you still have opportunities to participate.
Purchase a tee sign below to support JAF's mission of helping cancer patients all over New England. You can also get in on the fun as part of our Helicopter Ball Drop and Chance Raffle!
After the players finish for the day, JAF brings in a helicopter to the course to drop a couple hundred golf balls on the tenth hole to the delight of the crowd! The ball closest to or inside the hole wins!  Buy a Chance ticket and you have the opportunity to win one of three great prizes – a foursome at Black Rock Country Club, four (4) Red Sox tickets, and "The 19th Hole" basket of top-shelf liquor and glassware.
For more information, contact Erica Mancini at erica@joeandruzzifoundation.org.
Coming Soon: Our online golf auction for you to bid on (just wait until you see these great items!).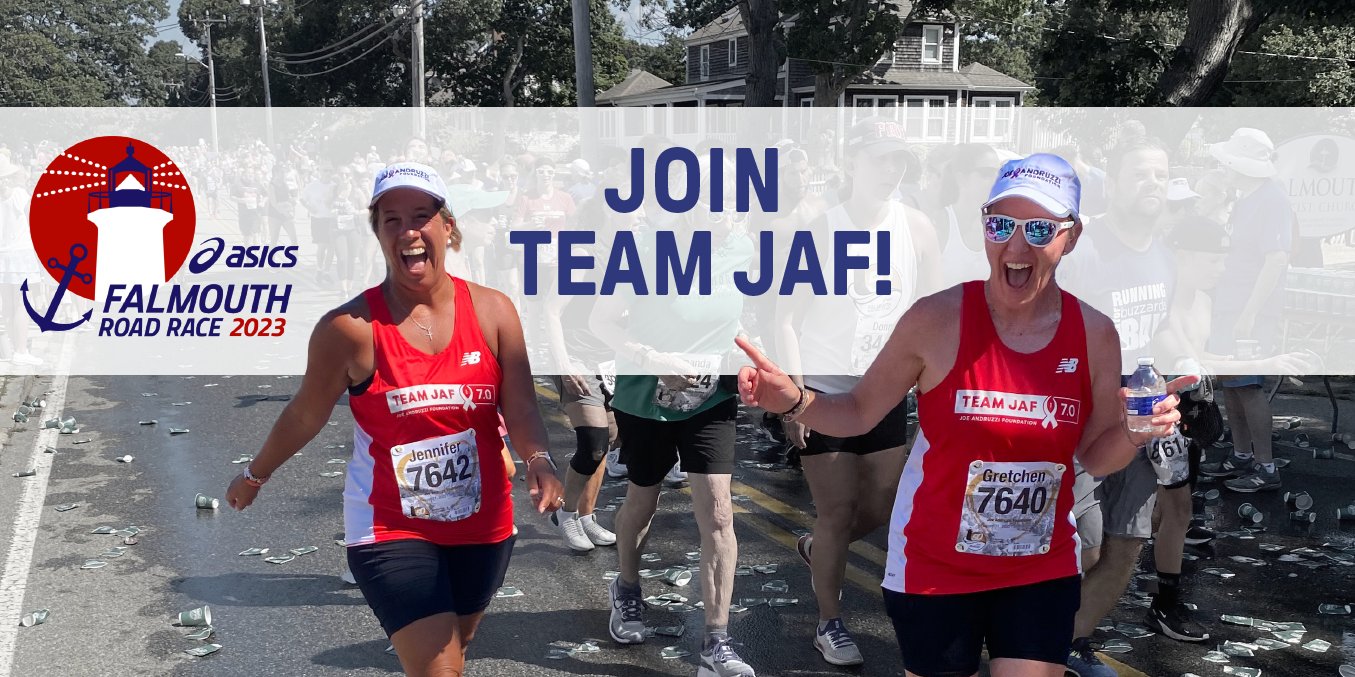 Run the Falmouth Road Race for JAF!
Team JAF is nearly complete for the 51st edition of the ASICS Falmouth Road Race. Only a handful of bibs remain, so don't miss out on the chance to run this beautiful race for JAF by applying below.
Also, be on the lookout for future Team JAF opportunities in upcoming newsletters! For more information, please contact Erica Mancini at erica@joeandruzzifoundation.org.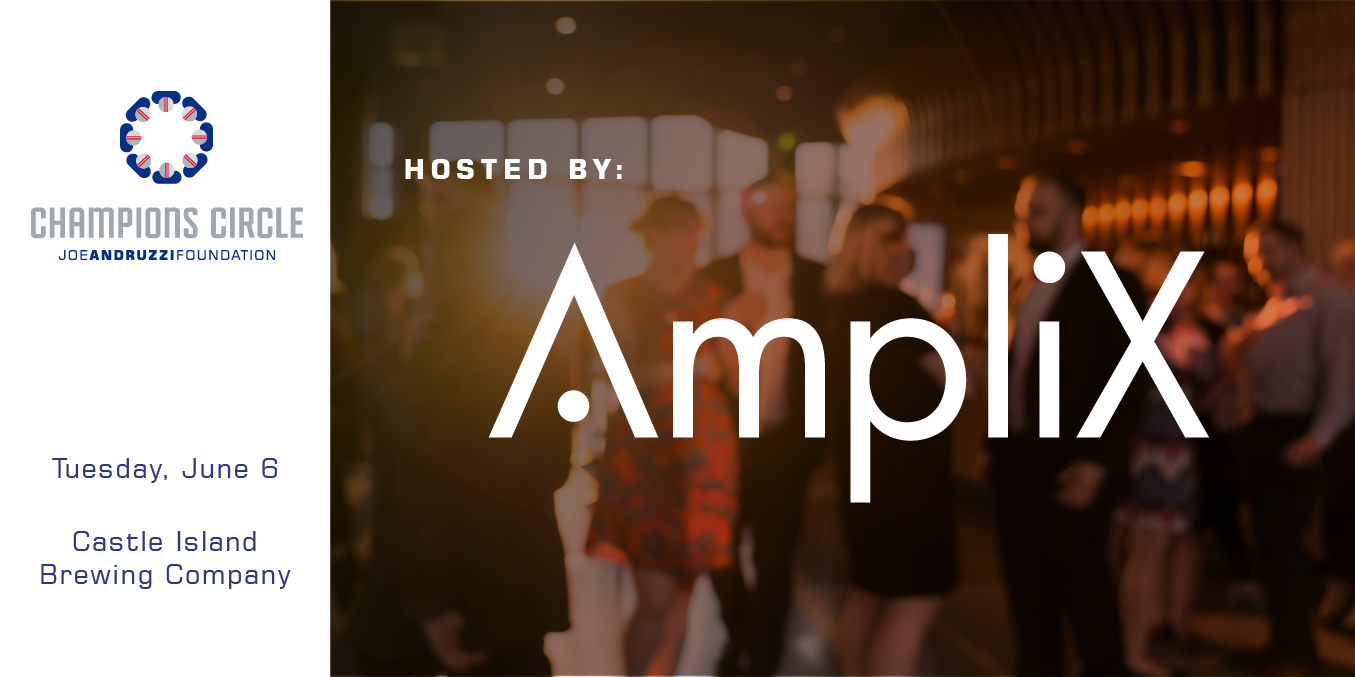 Join JAF at Amplix for Champions Circle Event
JAF's business giving society, Champions Circle, gathers quarterly to spotlight its member organizations who support the Foundation's mission through their annual gift to JAF.
Now you can join Joe Andruzzi and our friends at Amplix as they host our next Champions Circle event on Tuesday, June 6, at Castle Island Brewing Company in Norwood, MA. 
Register today for this inspirational and informative event that offers great networking opportunities.
Listen to 3x Super Bowl Champion Joe Andruzzi about his journey from playing in the NFL to fighting a cancer battle.
Hear from ActZero founder and CEO Sameer Bhalotra on the latest trends in cyber security.
Learn how your business can get involved with JAF's Champions Circle.
Enjoy complimentary food and beverages.
For more information, contact Barbara Foley at barbara@joeandruzzifoundation.org.