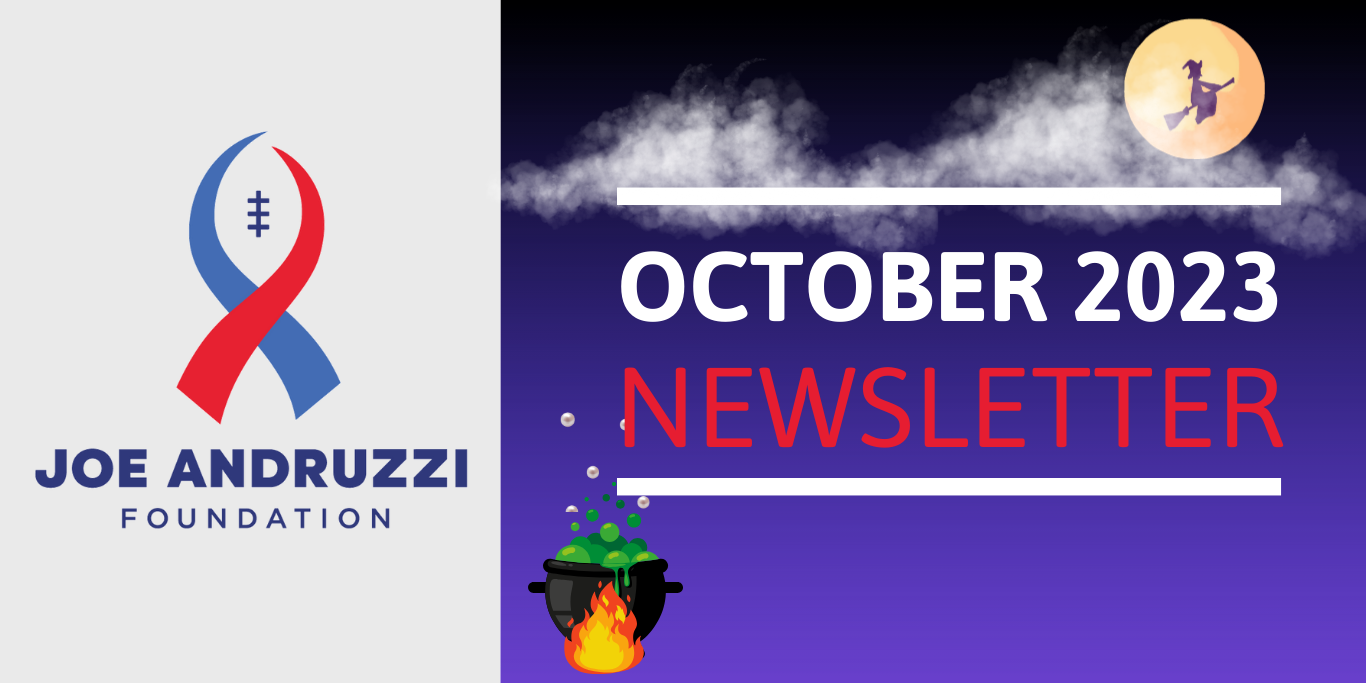 (Up)Beat (Up)Date
There's no busier time of the year at the Joe Andruzzi Foundation (JAF) than GALA! We have a saying here in the office, #GalaIsTomorrow, highlighting the urgency and speed at which this dedicated staff (and our partners) work to create a successful and impactful event.
All the excitement and glam associated with the Gala is magnificent. Joeand I always love gathering our friends and partners for what has become a signature event for the Foundation. But what many don't see is the behind-the-scenes efforts. The staff at JAF has been working tirelessly – yes, for a super event, but what drives each of them to put in the late hours and extra work is the shared goal of helping our patients. From my office, I overhear their conversations. There's excitement, passion, and determination to 'get it just right' for our guests and the cancer patients we serve. I am grateful and humbled by their commitment every day.
Next week, on Thursday, October 26, JAF will be asking our community to BELIEVE that we can remove financial barriers so cancer patients can access treatment. Even if you cannot attend, I hope you will honor our mission (and those who carry it out daily) by joining us virtually or participating in our online auction. We can do so much good together.
Sincerely,
Jen Andruzzi
President and CEO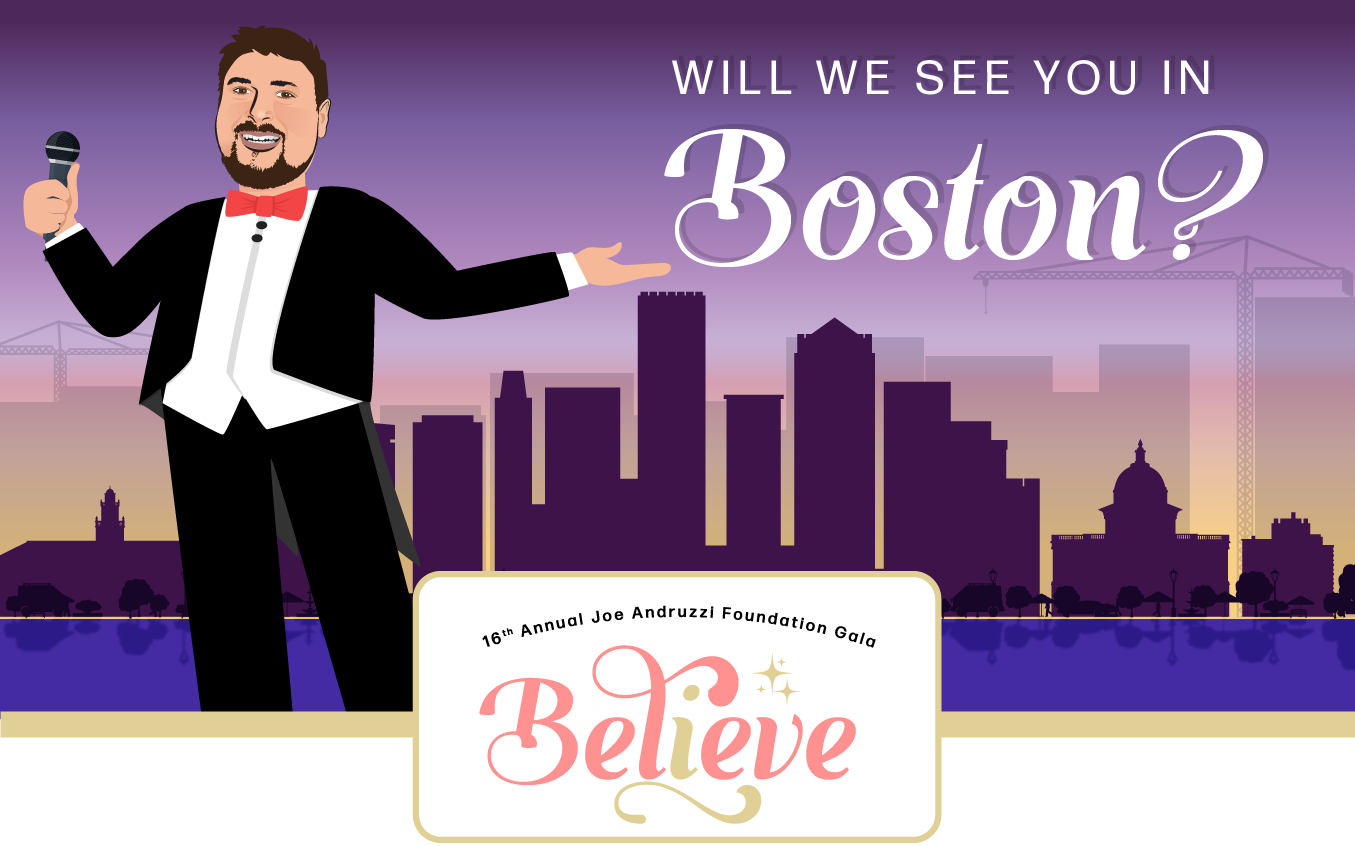 JAF's 16th Annual Gala is ONE WEEK AWAY!
This spectacular event, taking place Thursday, October 26, at the Fairmont Copley Plaza in Boston, MA, is one you don't want to miss. Our Gala emcees this year are WCVB's EyeOpener Anchors Antoinette Antonio and Doug Meehan. WEEI's Nick "Fitzy" Stevens will be on the red carpet, and you'll enjoy incredible entertainment from the NFL Players Choir and the Hess Twins!
LAST CALL FOR TICKETS: You can still grab your tickets–in-person or virtual–and enjoy an inspiring program celebrating our mission by clicking below.
COMING SOON: Get ready for a sneak peek of our online auction! Early next week, you'll get to view exclusive previews of remarkable items up for bidding!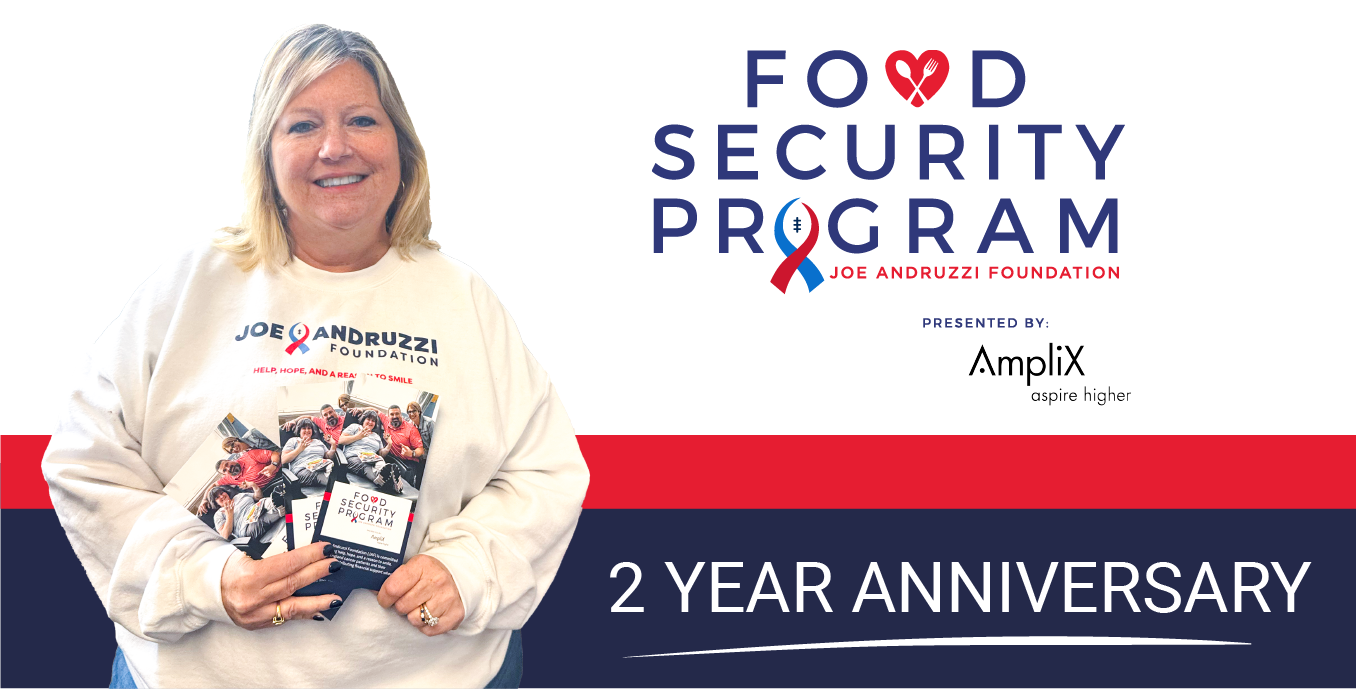 JAF's Food Assistance Turns Two!
Recently, JAF celebrated the second anniversary of our Food Assistance, presented by Amplix!
Since 2021, the Foundation has provided cancer patients gift cards to regional grocery stores such as Stop & Shop, Shaw's, and Hannaford to help patients access the proper nutrition they need during treatment. To date, JAF has granted more than $800,000 and has helped more than 3,600 patients and family members.
This help could not come at a more critical time, as food insecurity still impacts many cancer patients. According to an article from "Cancer Therapy Advisor" published in August, 17% to 55% of cancer patients are affected by food insecurity. To read more about this ongoing issue, click HERE.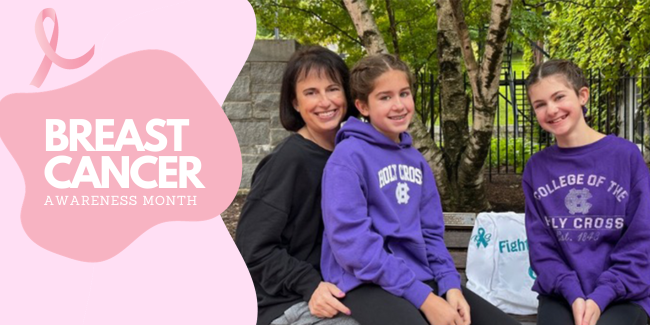 Patient Profile: Beth
October marks Breast Cancer Awareness Month. Recently, the Foundation spoke with JAF patient recipient and breast cancer patient, Beth, about her cancer journey.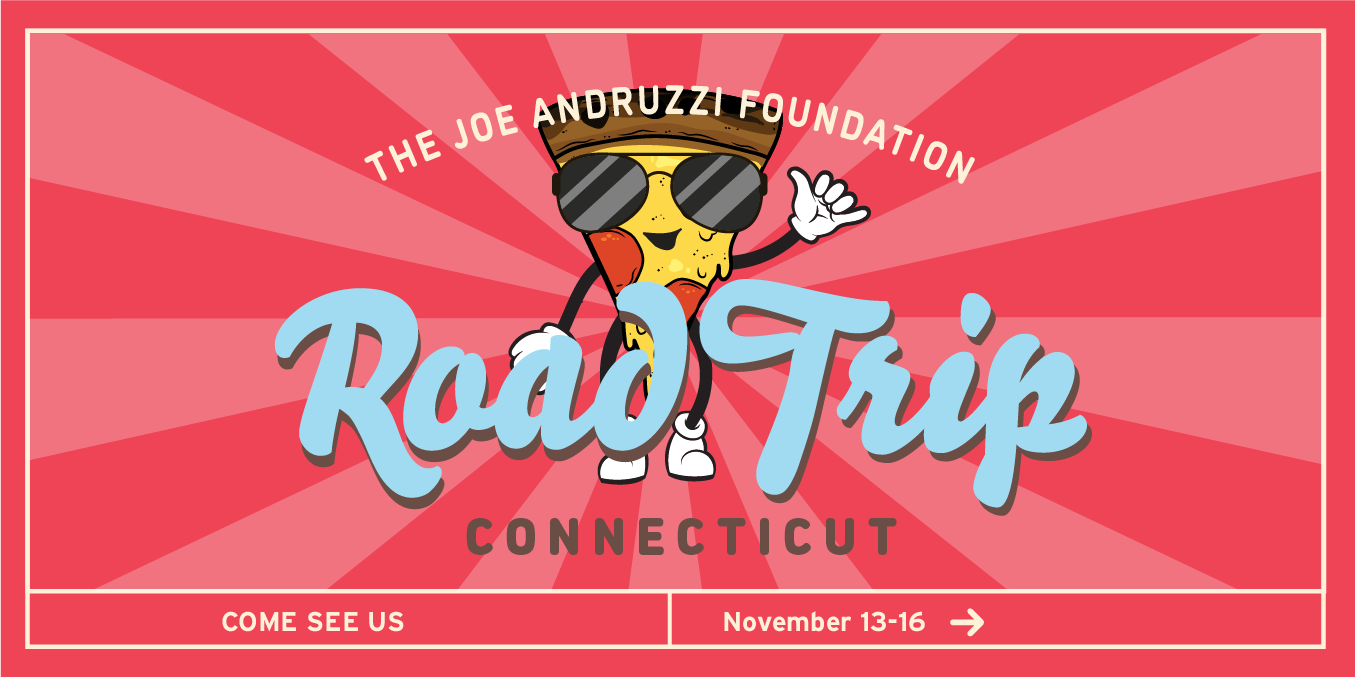 JAF Road Trip Heads to Connecticut Next Month!
Get ready, Connecticut! JAF's 15th Anniversary Road Trip is coming to the Consitution State for a fun week visiting our Connecticut healthcare friends, partners, and friends!
One of our stops is a JAF Hop Over at Coastline Brewing Company in Westbrook, CT, on Thursday, November 16, from 5:30 p.m. to 8:30 p.m. Full details will be available soon on our website.
Want to host JAF while we're down in Connecticut? Contact Brendan Beauregard at brendan@joeandruzzifoundation.org to see how you and your organization can get involved!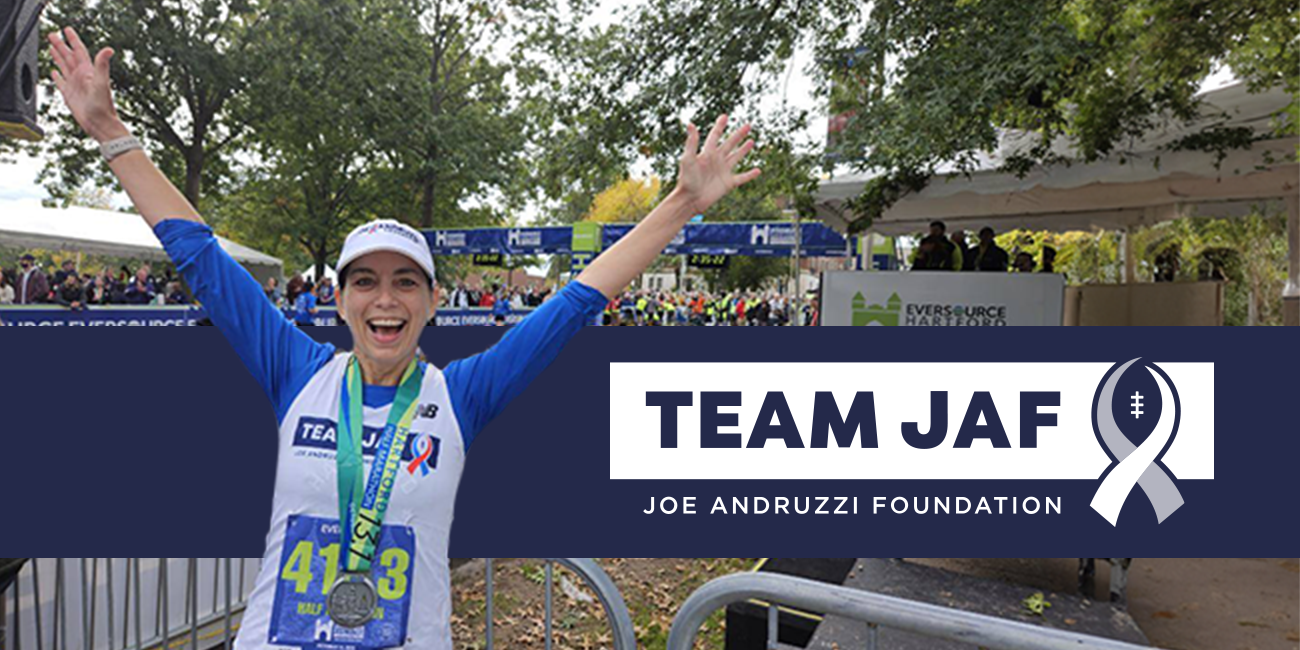 Team JAF Triumphs at Hartford Marathon
On Saturday, October 14, Team JAF traveled to Hartford, CT, to participate in the 2023 Eversource Hartford Marathon and Half Marathon!
JAF's first year taking part in this wonderful event exceeded all expectations, as our dedicated group of four runners raised more than $7,300 for the cancer patients we serve. The athletic event also featured support from more than 40 JAF volunteers who assisted with monitoring the racecourse and participant registration. The Foundation looks forward to being back in Hartford for the 2024 Marathon!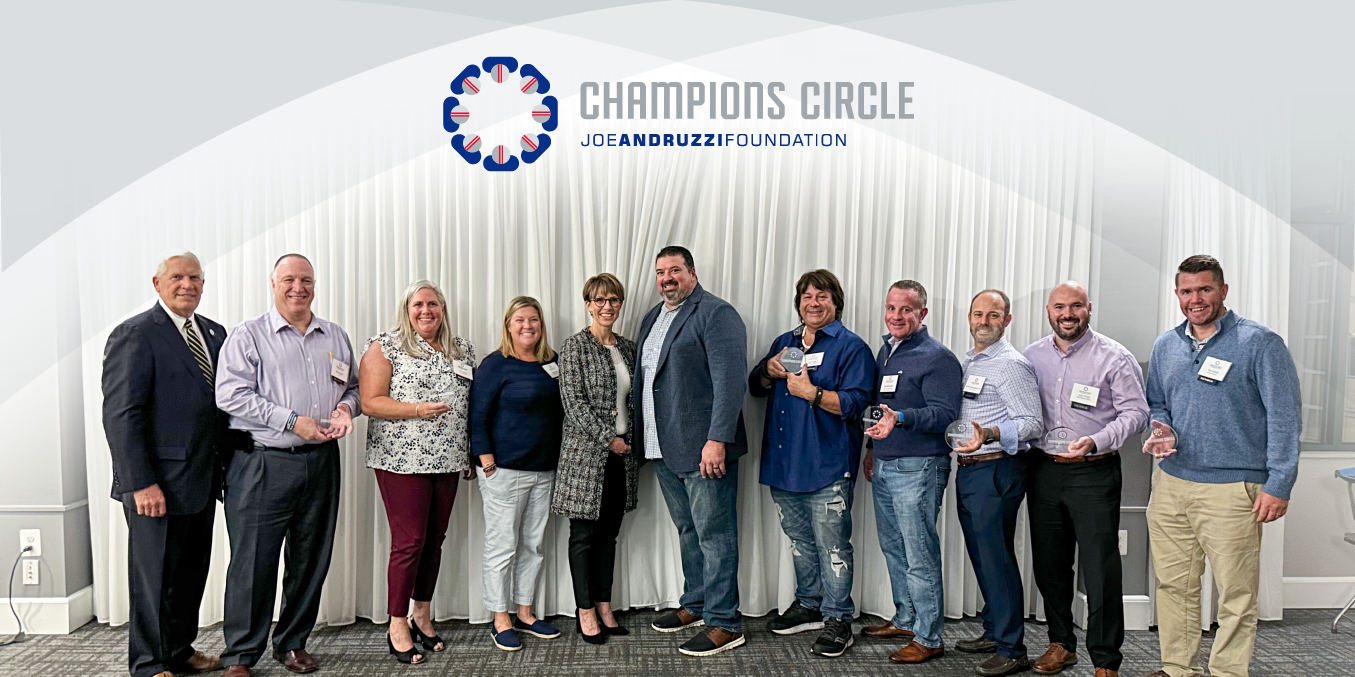 We're Looking for a Few Good Champions
JAF's giving society for businesses, Champions Circle, brings together local companies that have shared values in supporting JAF's mission of assisting cancer patients and their families when they need it most.
Recently, JAF received the following note from Chris Rappold, Owner of Personal Best Karate, about why being a part of Champions Circle is important:
"I am proud to be a member of JAF's Champions Circle to support vulnerable families who are battling cancer. JAF's financial and food assistance programs take care of some of life's necessities that we take for granted. With support for basic needs, a patient can fully focus on healing, confidently knowing there's a team of people who love and support them."
To learn more about Champions Circle and its benefits, please contact Barbara Foley at barbara@joeandruzzifoundation.org.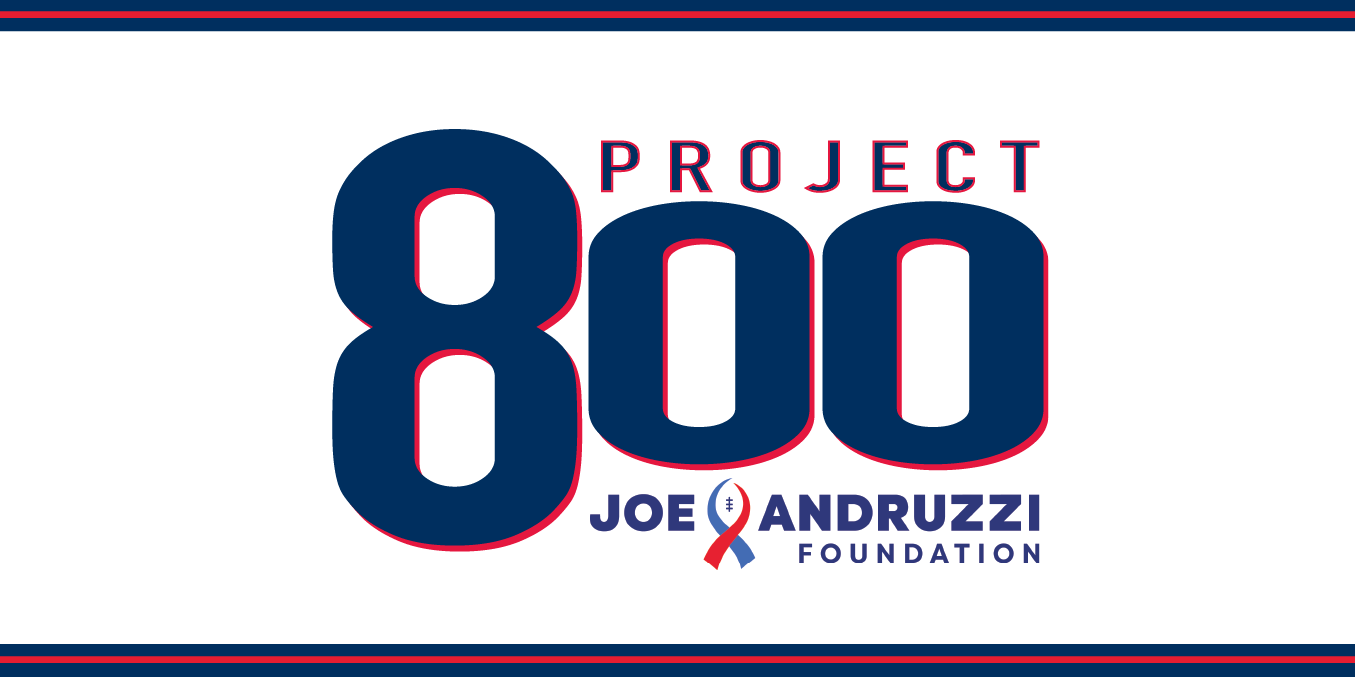 Project 800 Members Raise $3,500 for Patients
JAF's Project 800 is designed for coaches and educators who want to engage their students/teams in philanthropic activities by supporting JAF's mission.
Kudos to the Greater Lawrence Technical School, who raised nearly $2,000 in September for JAF, and they got to hear Foundation Co-Founder and Chief Engagement Officer, Joe Andruzzi, speak on player health and safety on the football field. Congratulations Greater Lawrence!
Additional kudos to Gardner High School and Narragansett High School, who each had their field hockey teams raise funds for the Foundation by selling ribbons honoring cancer patients and caregivers—including special recognition of cancer patient and member of the JAF community, Dawn DeLuca. Together, the two teams raised more than $1,500 in contributions. Way to go, girls!
To learn more about how your school or team can get involved with JAF and Project 800, contact Ashley Reinhart at ashley@joeandruzzifoundation.org.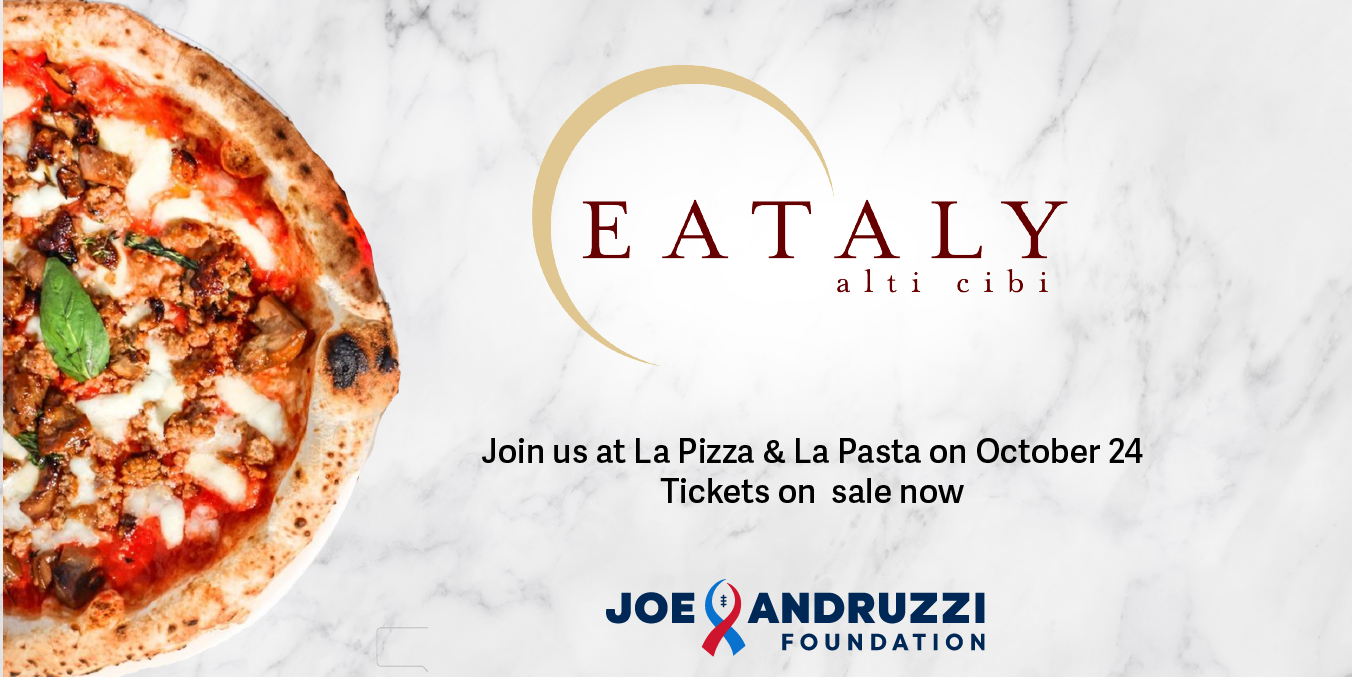 Hey, Boston: Join

Joe

for an '

Andruzzi

Pizza' !
Joe Andruzzi is teaming up with Eataly in Boston on Tuesday, October 23 from 6:00 – 8:00 p.m. for a delicious three-course, prix-fix dinner featuring the 'Andruzzi Pizza.' For one night only, Joe will join the chefs at Eataly for a night of food and fundraising. Tickets are $55 each and a portion will benefit the Foundation.  So come on out to say hello to Joe, have a delicious meal, and help New England cancer patients.  Plus, you can order the 'Andruzzi Pizza' as your take-out and $1.00 of every pizza sold goes to JAF.