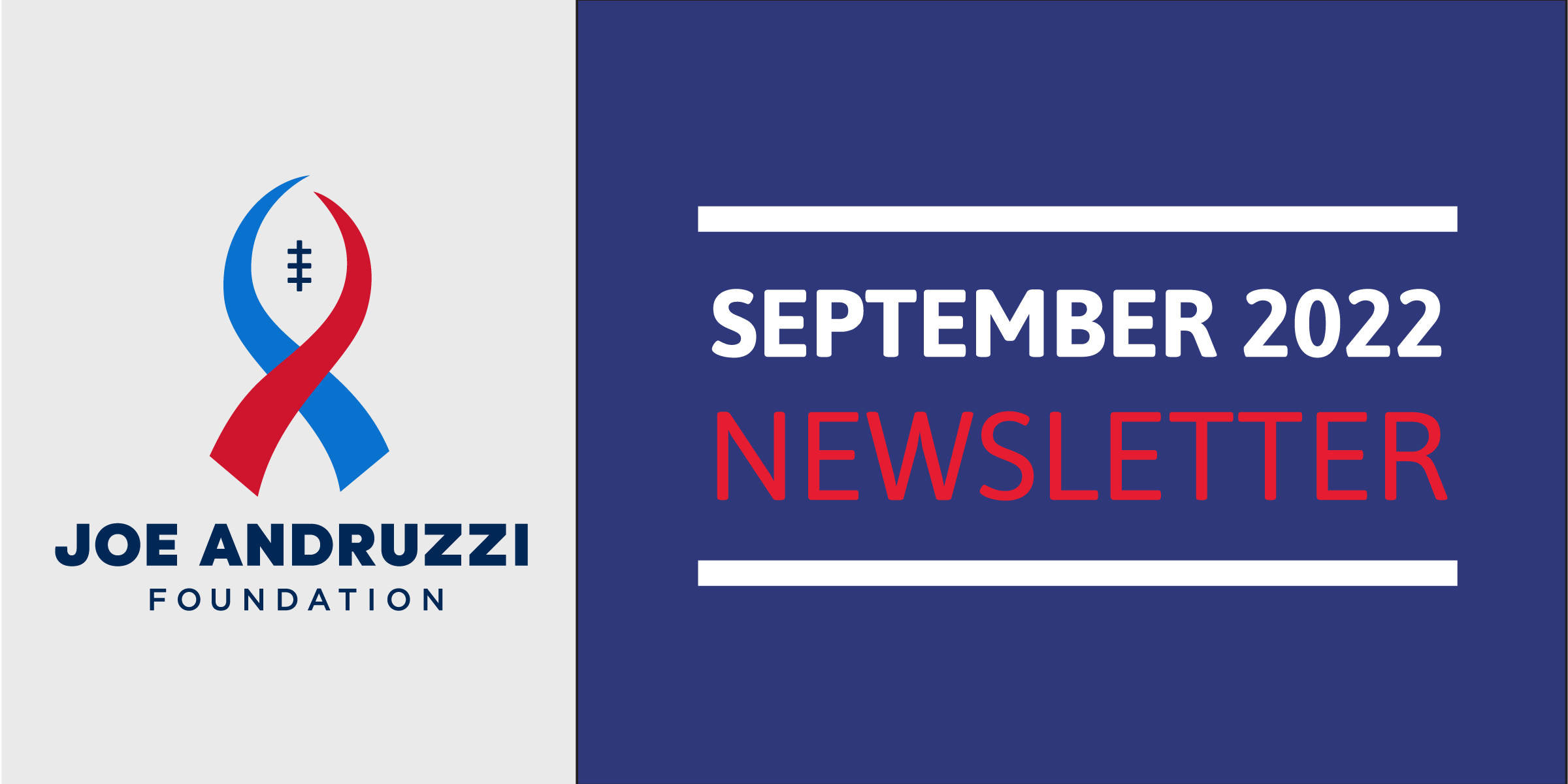 (Up)Beat (Up)Date
What is your favorite season? Mine is fall, especially when temps begin ticking down, and we pull out sweaters and hoodies to throw on before heading outside. It's a time of change, crisp air, and feeling reinvigorated around our work to change the lives of cancer patients.
On Monday, September 12, I had the distinguished honor of attending President Biden's speech at the John F. Kennedy Presidential Library in Boston on the 60th Anniversary of President Kennedy's Moonshot Speech. The President outlined the progress of his own self-described moonshot he began leading under President Obama in 2016: ending cancer.
In February, President Biden reignited the Cancer Moonshot with renewed White House leadership and new, ambitious goals: to reduce the death rate from cancer by at least 50 percent over the next 25 years and improve the experience of people and their families living with and surviving cancer — and, by doing this and more, end cancer as we know it today.
President Biden's statement around addressing the stark inequalities in cancer diagnosis and treatment based on race, disability, zip code, sexual orientation, and gender identity stuck with me. JAF is too familiar with inequalities, as many program recipients face interrupted access to care and resources, which contributes to not achieving the best possible outcomes. JAF strives for a world where the disease comes first, not who the patient is and whether they can afford it. We need a world where ALL patients and families can focus on their health and recovery.  That is JAF's own 'moonshot'.
As the month ends, I am also reflecting on Childhood Cancer Awareness Month. In my 14 years at JAF, I've had the blessing of working with many amazing pediatric patients and their families. I want all JAF families, partners, and supporters to know that I have never been more empowered to make sure no parent has to ask themselves if they can afford treatment for their child's cancer diagnosis. This mama of five children says – be dammed inequalities.
Sincerely,
Jen Andruzzi
President and CEO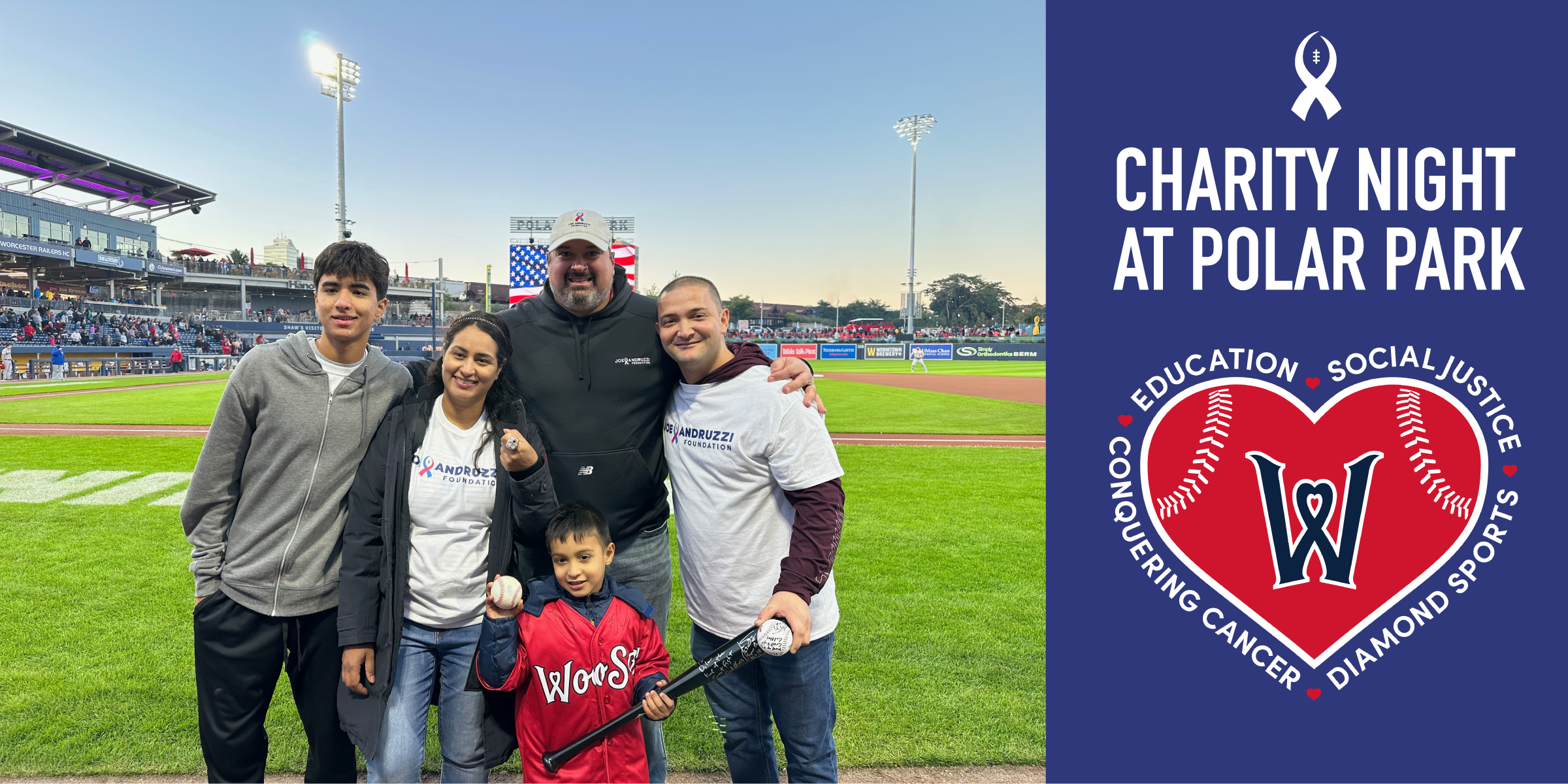 JAF Charity Night a Home Run at Polar Park!
The Joe Andruzzi Foundation headed out to Worcester's Polar Park Friday, September 23, for a JAF (Up)Beat Event! Nine JAF patient recipients and their families gathered to watch the Worcester Red Sox (WooSox) play under the lights against the Syracuse Mets.
Not only was this an (Up)Beat Event, but it was also JAF Charity Night at the ballpark with a portion of tickets sold by JAF going to the Foundation. Thank you to everyone who stopped by our awareness table and donated!
It truly was a night to remember, with radiant smiles spotted throughout the park. Highlighting the event was pediatric patient recipient, Dylan Velez, who just celebrated his fifth birthday and was a VIP at Polar Park. Click the red button below to read all about JAF Charity Night at the WooSox and Dylan's adventures!
JAF is excited to announce two upcoming community-wide events taking place in October:
Trunk-or-Treat – October 23
Providence Bruins Hockey Fights Cancer Games – October 28 and 30
More information to come on our website soon!
Holiday Hop Overs Are Back!
JAF is hosting its Holiday Hop Over Series and and we want you and your friends to be there (must be 21 or over to attend). Join us for a fun night with local beer, food, and entertainment! Proceeds will support the Joe Andruzzi Foundation's mission of providing help, hope, and a reason to smile, to New England cancer patients and their families this holiday season.
Tickets are $50 and include: 1 beverage token, delicious appetizers, and entertainment. All events run from 5:30 – 8:30 p.m. (perfect for the after-work crowd!). The first 25 people to register for each event will receive a limited-edition Hop Over pint glass made by our incredibly talented partners at Well Told Design. Check out the dates and locations 'on tap':
Craft Roots Brewing
Wednesday, October 19, 2022
4 Industrial Rd, Milford, MA
Tickets on sale HERE
True North Ale Company
Thursday, November 16, 2022
116 County Rd, Ipswich, MA
Stubborn Beauty Brewing Company
Thursday, December 8, 2022
180 Johnson St, Middletown, CT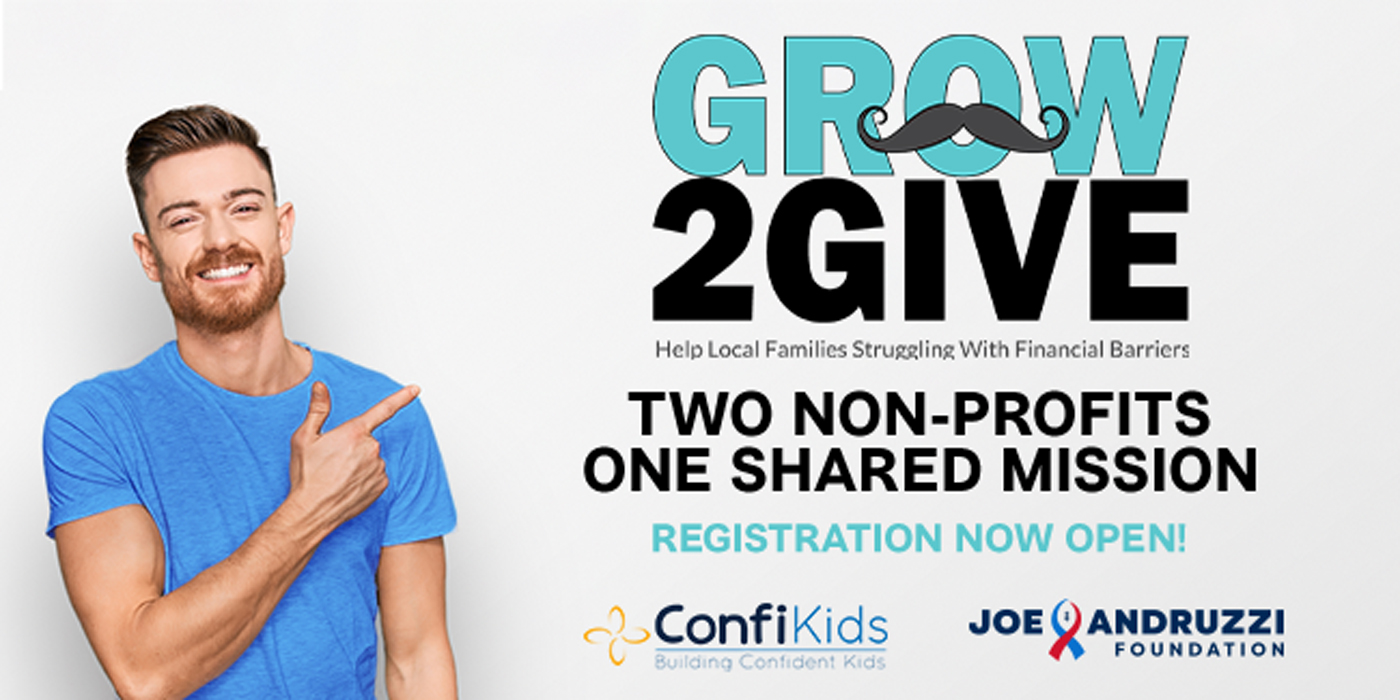 Register for Grow 2 Give!
Registration is now open for Grow 2 Give – a fun event co-hosted by JAF and our friends at ConfiKids that invites participants to grow facial hair and compete to grow the Sweetest Stache or the most Beardiful Beard!
Sign up as an individual, group, or business and join Honorary Captain Joe Andruzzi in raising money for families facing financial challenges in our shared communities!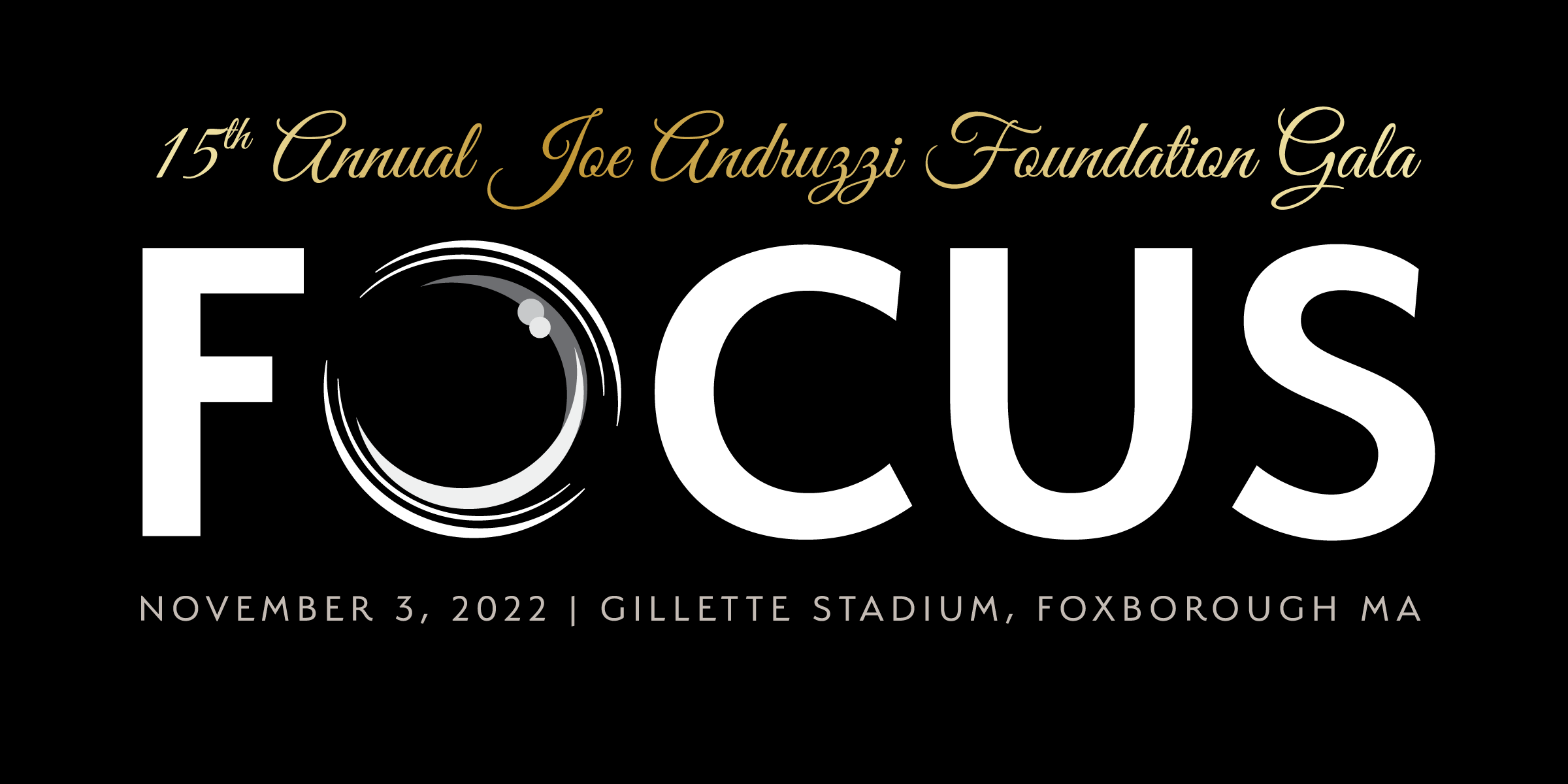 2022 Gala: Game Changers Announced, Tickets On Sale
Join the Joe Andruzzi Foundation for our 15th Annual Gala on Thursday, November 3, 2022, at Gillette Stadium's Putnam Club East in Foxborough, MA! This year JAF returns to our signature event, welcoming approximately 400 attendees with the opportunity for many more virtual guests to tune in from home. Delicious food and drink, celebrity appearances, spectacular auction items, and inspiring patient stories have been planned. We are ready for you to walk the red carpet!
Also celebrated on this night will be our five Game Changer Honorees. They are: David Andrews, Susan Chaityn Lebovits, Bobby and Amanda Forrest, Anne Furey, and Beth and Mike Huber. Click HERE for full profiles on our honorees.
In-person tickets are limited, so don't wait!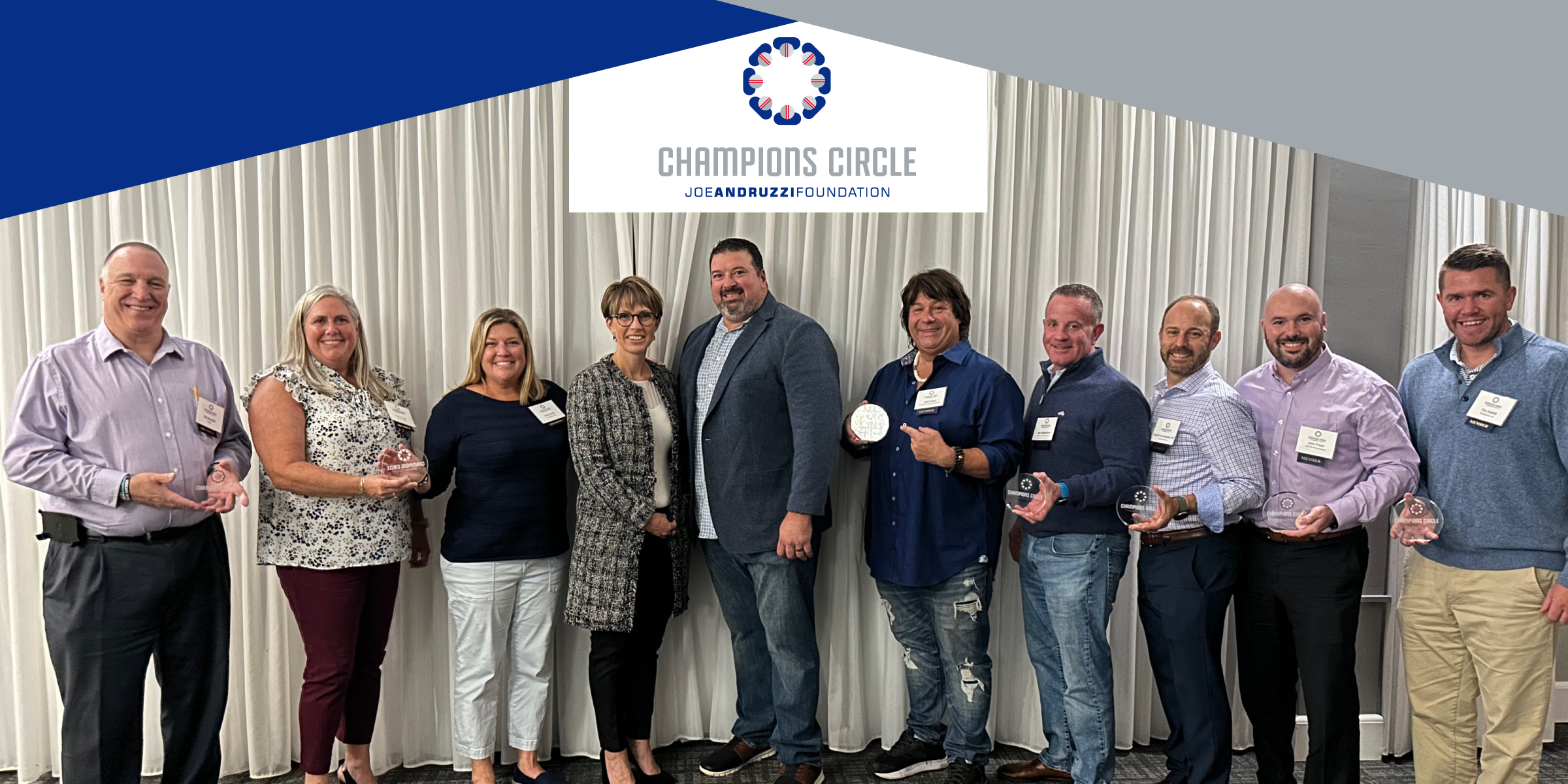 Champions 'Huddle Up' for Appreciation Night
On Thursday, September 22, JAF welcomed more than 60 members to Blue Hill Country Club in Canton, MA to commemorate five years of Champions Circle. For a recap of Appreciation Night, click HERE.
Not a member of Champions Circle yet?  We have memberships for every sized business with levels ranging from $500 up to $10,000.  For more information on the benefits of this business giving society, please check out our website or contact Nicole@joeandruzzifoundation.org.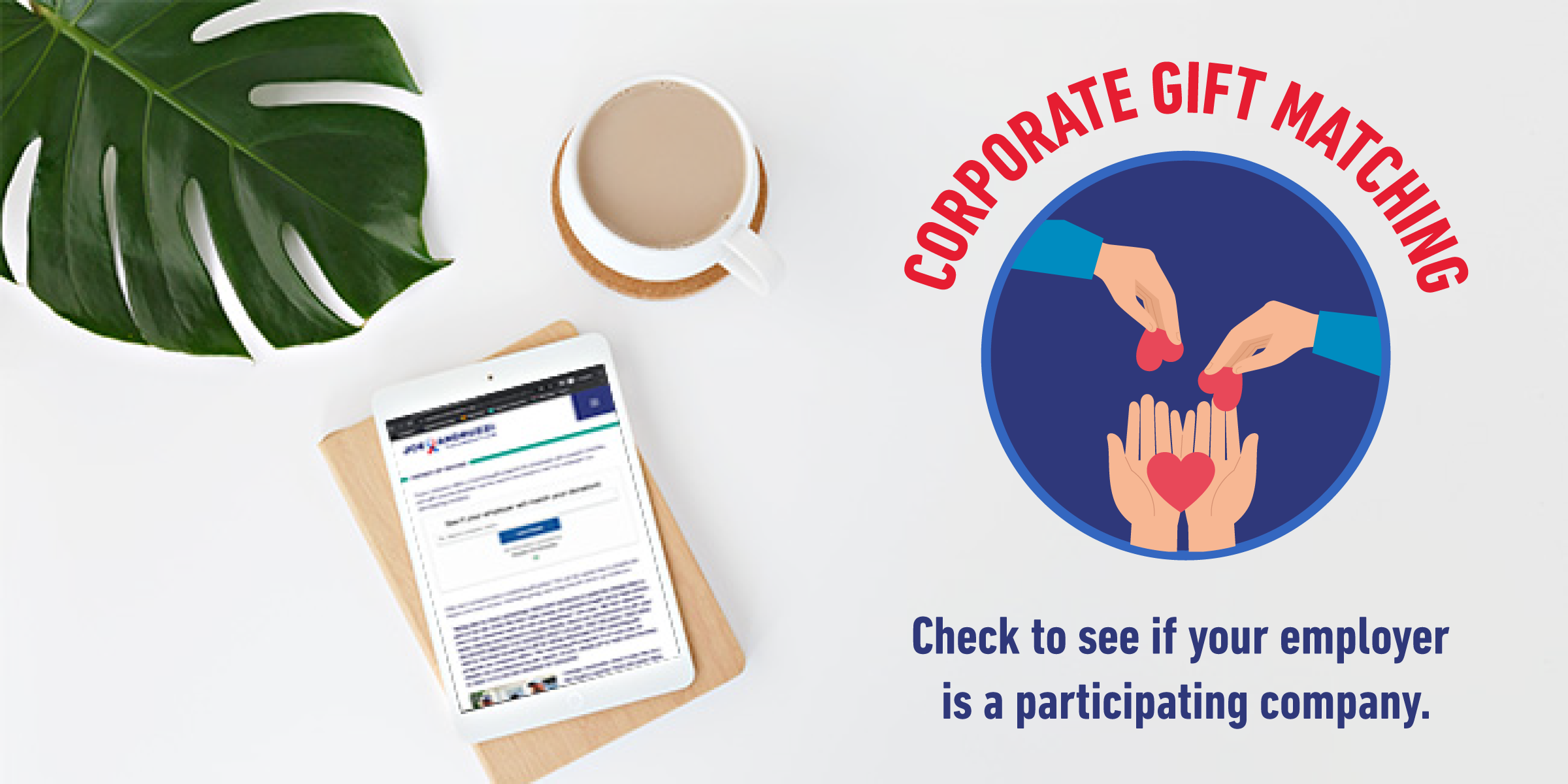 Is Your Employer a Good 'Match'?
So many companies are helping employees make the most of their donations to charities that matter to them. JAF offers an easy search tool to see if your company offers matching gifts. In 2021, JAF received nearly $25,000 in matching gifts. This allowed 36 additional cancer patients and their families to receive help to meet everyday expenses. Click HERE to see if your company is a match for JAF!