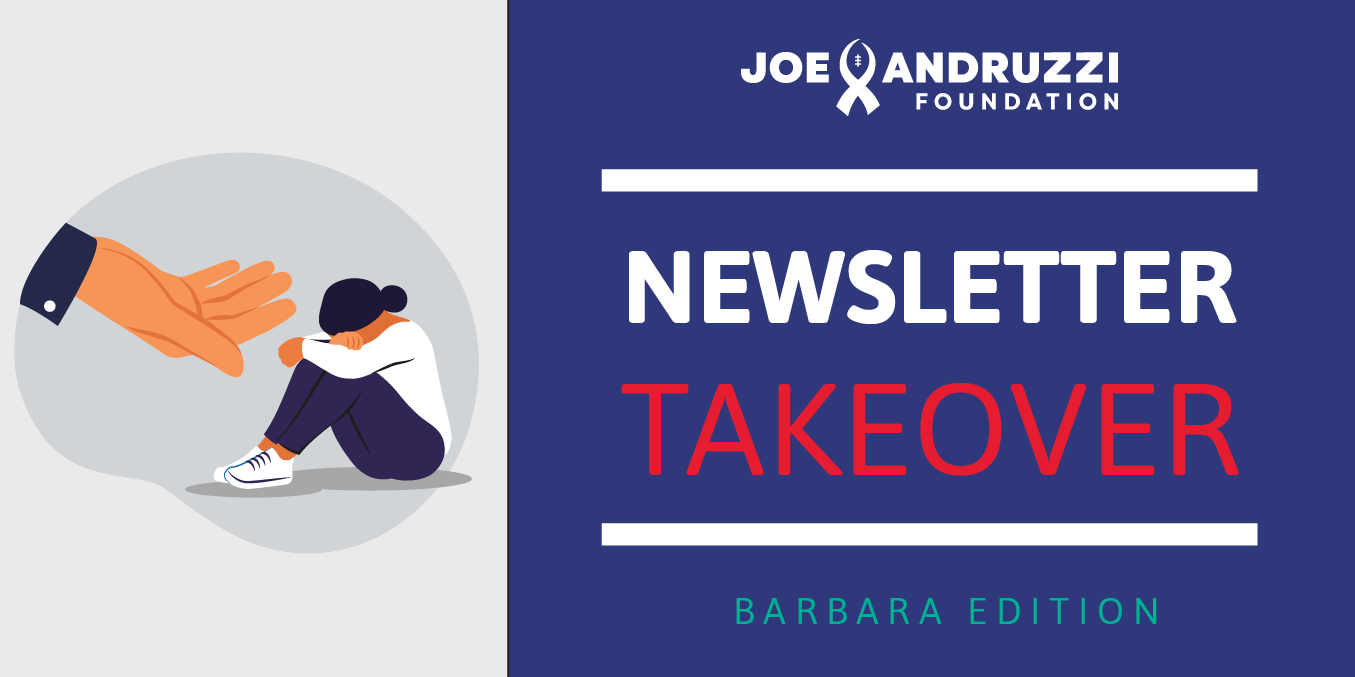 (Up)Beat (Up)Date
Happy August! As I write this letter, I just celebrated one year of working at the Joe Andruzzi Foundation! I'm thrilled to be part of this unbelievable staff making such a meaningful difference in the lives of so many people.
For more than 20 years, I have worked in the non-profit world and find it challenging yet gratifying. There are many great organizations and causes, but there's just something about JAF and what the Foundation does for cancer patients that resonates with so many.
Often, a cancer diagnosis can have such an impact physically, mentally, and financially that some of us wonder how we can help provide a supportive boost to those affected. How could I or my business bring some help and hope to patients and their families?
Well, you can start with JAF. As the Manager of Foundation and Corporate Relations, I can help you help. JAF has many opportunities for you and your organization to make a difference, such as joining the Foundation's giving society exclusive to local businesses, Champions Circle. The group acknowledges New England business leaders who commit to supporting JAF's mission by providing an annual gift to the Foundation.
With that annual gift, you and your organization are helping families stay in their homes, have working utilities, buy the nutrition they need, and have safe and reliable transportation to treatment.
When a cancer diagnosis sweeps in and disrupts a person's ability to access these things independently, it gets complicated, and that's where JAF and you can help.
So, let's talk about how we can partner so that these families breathe a little easier. Reach out anytime to JAF or me at barbara@joeandruzzifoundation.org, and together we'll find the right way for you to help. Thank you!
Barbara Foley
Manager of Foundation and Corporate Relations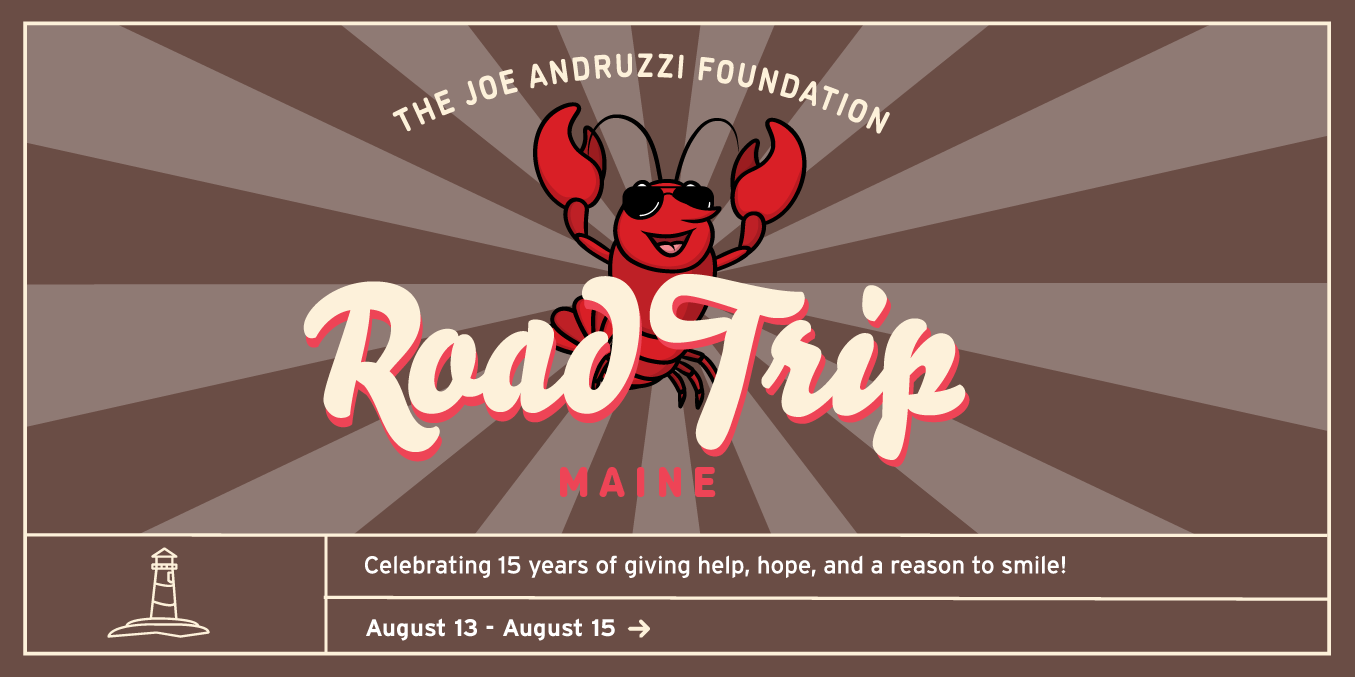 Maine Road Trip Starts Sunday, August 13!
JAF's 15th Anniversary Road Trip is heading up north to the Pine Tree State to visit our friends and supporters from Maine. Click HERE to see where JAF will be stopping.
If you are in the area, join JAF for a fun evening at Rivalries in Falmouth, Maine, Monday, August 14, from 5 p.m. – 7 p.m.! Tickets cost $30 and include one complimentary drink, light bites (compliments of Rivalries), and a Joe Andruzzi autographed photo included with attendance. For more information, contact Nicole Anderson at nicole@joeandruzzifoundation.org.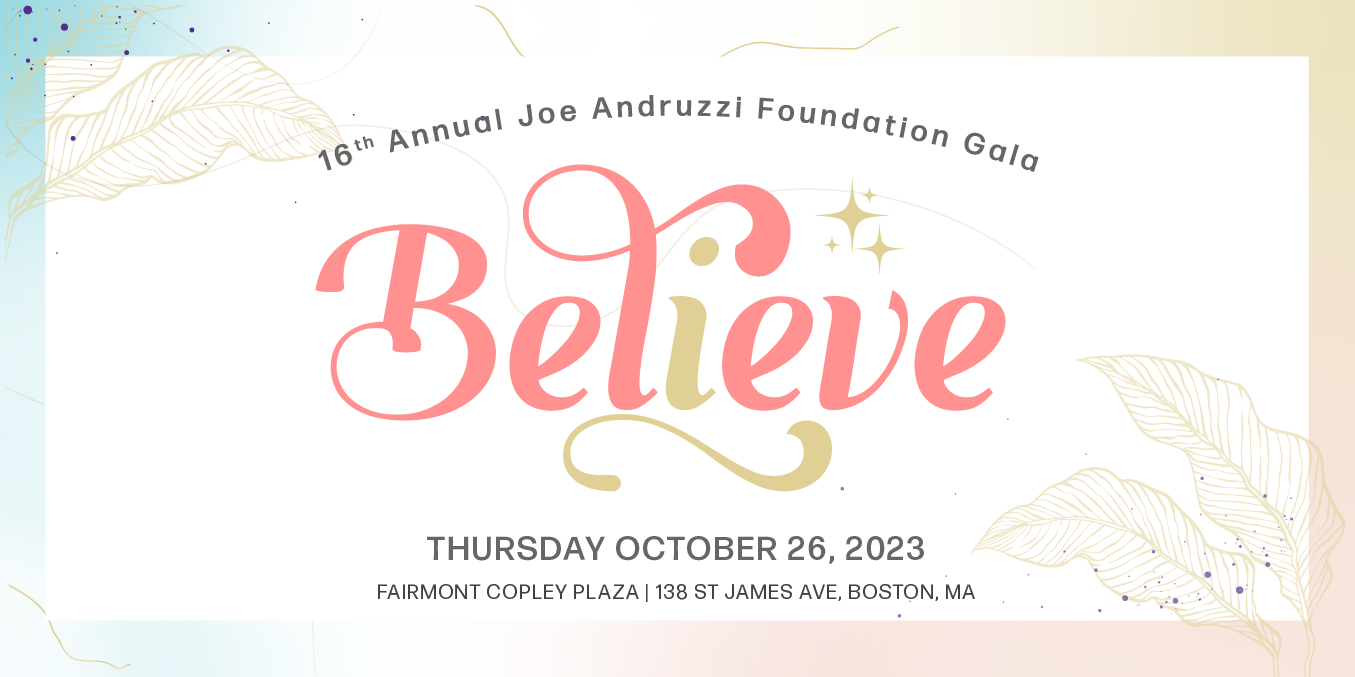 Get Ready to BELIEVE
JAF's 16th Annual Gala will be held on Thursday, October 26, 2023, and our new location is the beautiful Fairmont Copley Plaza in BOSTON, MA!
This year's theme is BELIEVE, highlighting all the inspiration, collective support, and sometimes pure magic that has allowed the Foundation to remove financial barriers for New England cancer patients over the past 16 years.
Gala tickets go on sale to the general public Thursday, September 7. As a JAF supporter, If you would like to be added to our 'early bird' notification presale list that allows you to lock in your tickets the week of August 28 ahead of general sales, contact Erica Mancini at erica@joeandruzzifoundation.org.
Sponsorship opportunities are still available for you and your business. Click HERE to purchase a sponsorship. For sponsorship information, contact Nicole Anderson at nicole@joeandruzzifoundation.org.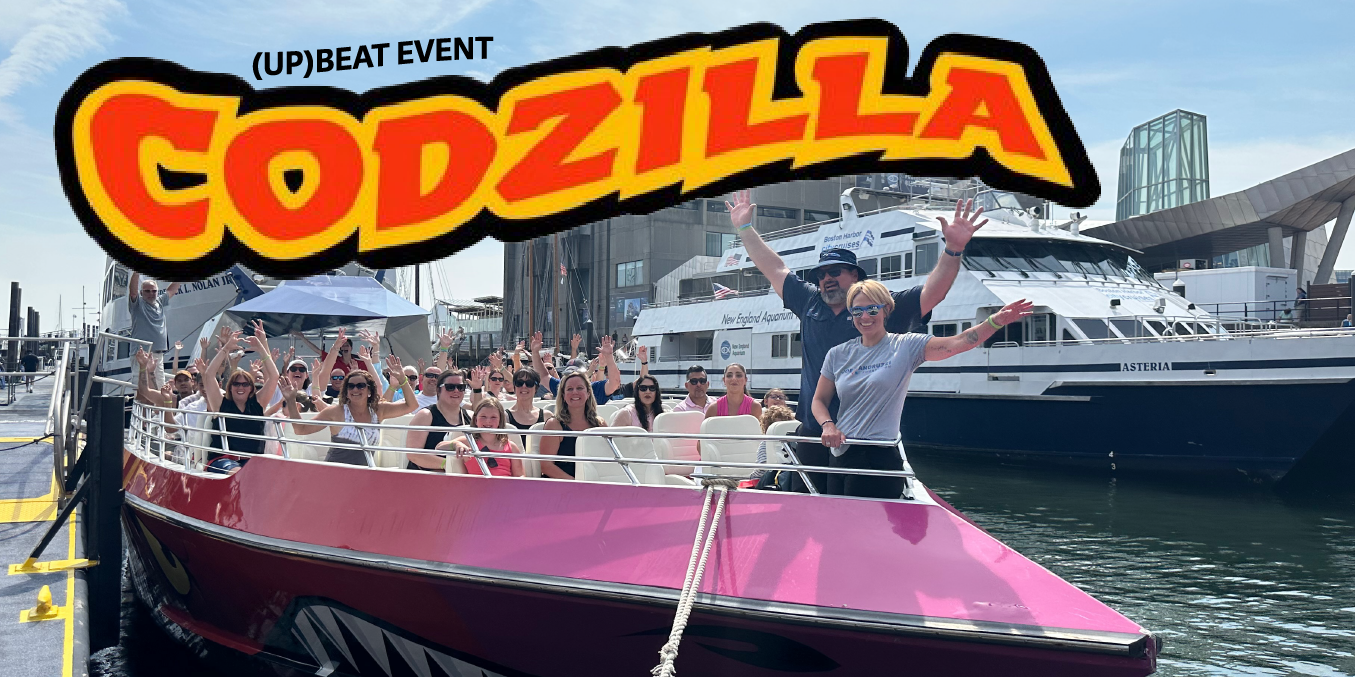 Patients Enjoy Picture-Perfect Day on Codzilla
Last month, JAF and 60 patient recipients gathered at Boston Harbor for a beautiful and thrilling (Up)Beat Event aboard the high-speed Codzilla boat ride!
JAF (Up)Beat Events are opportunities for cancer patients and their families to enjoy special occasions and outings, taking their minds off treatment. Click the red button below for a full recap of the sunny and memorable day for both patients and JAF.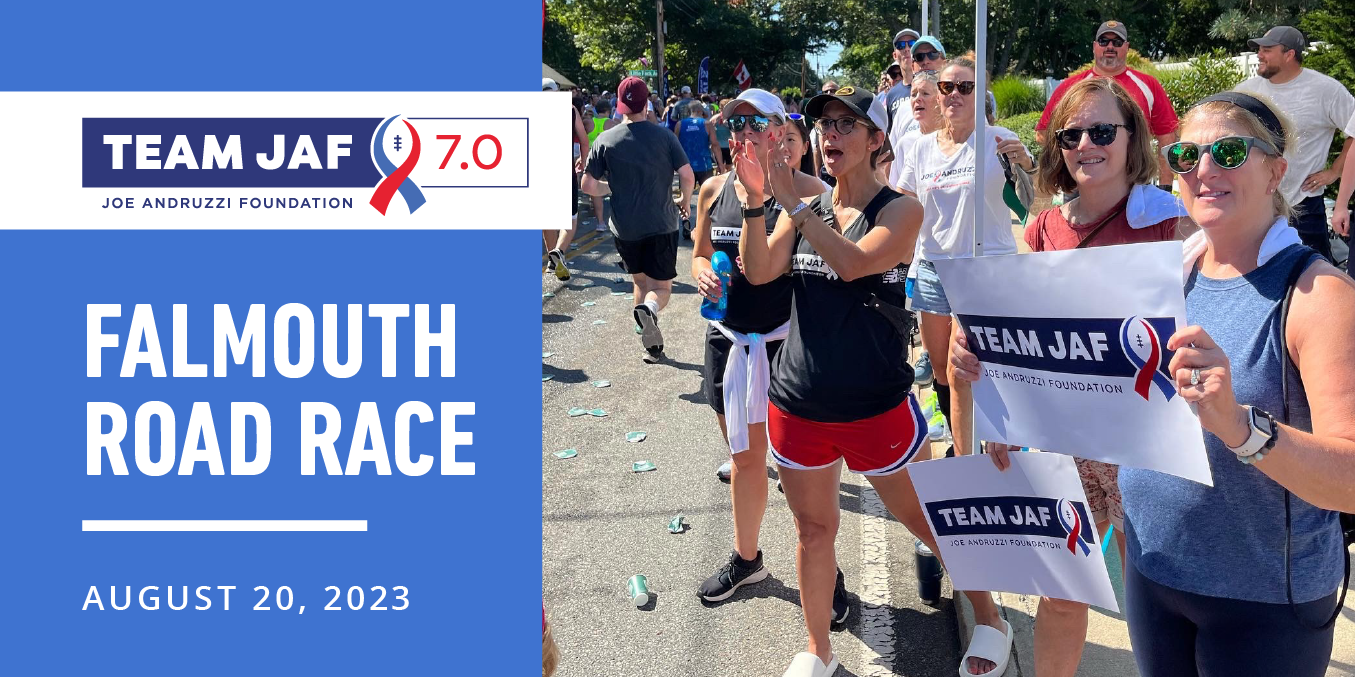 Cheer on Team JAF at the Falmouth Road Race!
In ten days, 51 Team JAF athletes will run the 51st ASICS Falmouth Road Race! To date, our rockstar runners and supporters have raised more than $73,000 in support of New England cancer patients and families.
Join Joe and the Foundation team on race day at JAF's Cheer Station near mile six between 9 a.m.-11 a.m. and cheer on the runners on their way to the finish line!
Contact Ashley Reinhart at ashley@joeandruzzifoundation.org for more information.