(Up)Beat (Up)Date
Happy Summer! Jen and Joe decided to shake things up and have Joe Andruzzi Foundation (JAF) staff members 'take over' our newsletters this summer. Twice a month from June through August, you'll get to know some of the JAF team who help carry out the mission. They will share their unique perspectives and roles in addition to regular updates.
As the Marketing and Communications Coordinator celebrating my one-year anniversary at JAF, I jumped at the chance to go first! It still feels like yesterday when I applied to the Foundation. Something about this organization called to me.
Of course, that five-year-old New England Patriots fan in me was screaming, "Joe Andruzzi?! Part of the offensive line during the first dynasty?! What?!" You have no idea how many strangely specific questions I have for Joe about his playing days.
While it's cool sitting diagonally across from Joe's office and getting a chuckle hearing him try (several times) to get Lite Rock 105 to come on his Amazon Alexa, that isn't the greatest thing about my job. Sure, it's easy to be star-struck working alongside a 3x Super Bowl Champion, but I quickly realized that Joe's true star power shines when you see him chatting with patients or discussing our mission.
What I love most about my job is talking to the patients JAF serves. Having the opportunity to amplify and share their motivating stories for others to read is something I take great pride in doing, especially for my own reasons that involve my brother's cancer journey–which you can read more about below.
It's been a fantastic first year at JAF for me, and it's been great meeting so many patients, partners, and supporters. As Jen reminds us often, however, there's still more that WE can do for New England cancer patients. With leaders like Jen and Joe and supporters like you, there's no doubt JAF will keep doing more for patients for many more years.
Onward!
Brendan Beauregard
Marketing and Communications Coordinator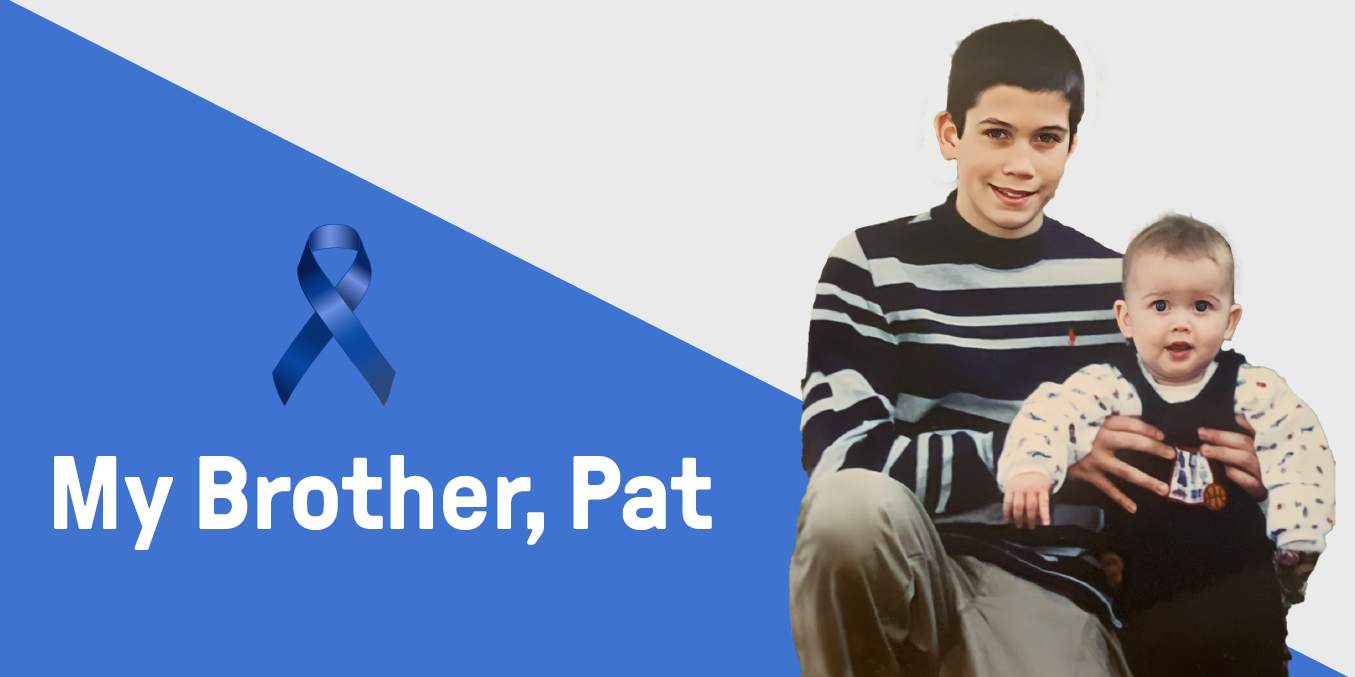 Like countless others across New England, cancer has impacted my family. Before I started college in 2017, my older brother, Patrick, was diagnosed with Stage IV colorectal cancer at age 29—just a month after his wedding.
Pat's case is just one of a growing many that represents the terrifying rise in young-onset colorectal cancer diagnoses. In 2021, the Journal of American Medical Association (JAMA) published this study detailing that by 2030, colorectal cancer is estimated to be the leading cause of cancer deaths in people between the ages of 20-49.
A United States Marine, Pat went through 40+ rounds of chemotherapy, clinical trials, and countless surgeries. Being at school nearby where Pat was getting treatment in Boston, most of my time was spent in either a classroom, a chemotherapy infusion wing, or at his apartment, supporting him however I could. During that time, I witnessed the daunting changes that come with a diagnosis—particularly the stress of finding a new (and sometimes expensive) diet and the mental strain.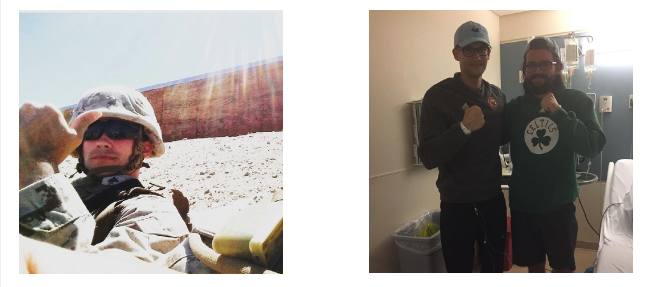 Despite his diagnosis, Pat chose to make the best of it. He often said, "Bad news and adversity can wreak havoc on our minds, yet we have the choice to allow this or not." Pat became a colorectal cancer advocate, even appearing locally on Boston Fox 25 and nationally on NBC's Today Show to share his story.
Though Pat, unfortunately, passed in September 2020, his accomplishments in those three years alone have inspired countless others. While it stings every day that Pat's no longer with his loved ones, I take comfort in knowing my brother still lived his life his way, including getting to witness the birth of his son, Noah Patrick Beauregard.
But as Pat would say, there's still more work to be done, and we're just getting started. I fully intend on living by that motto and JAF is the perfect place for me to honor it and Pat's legacy.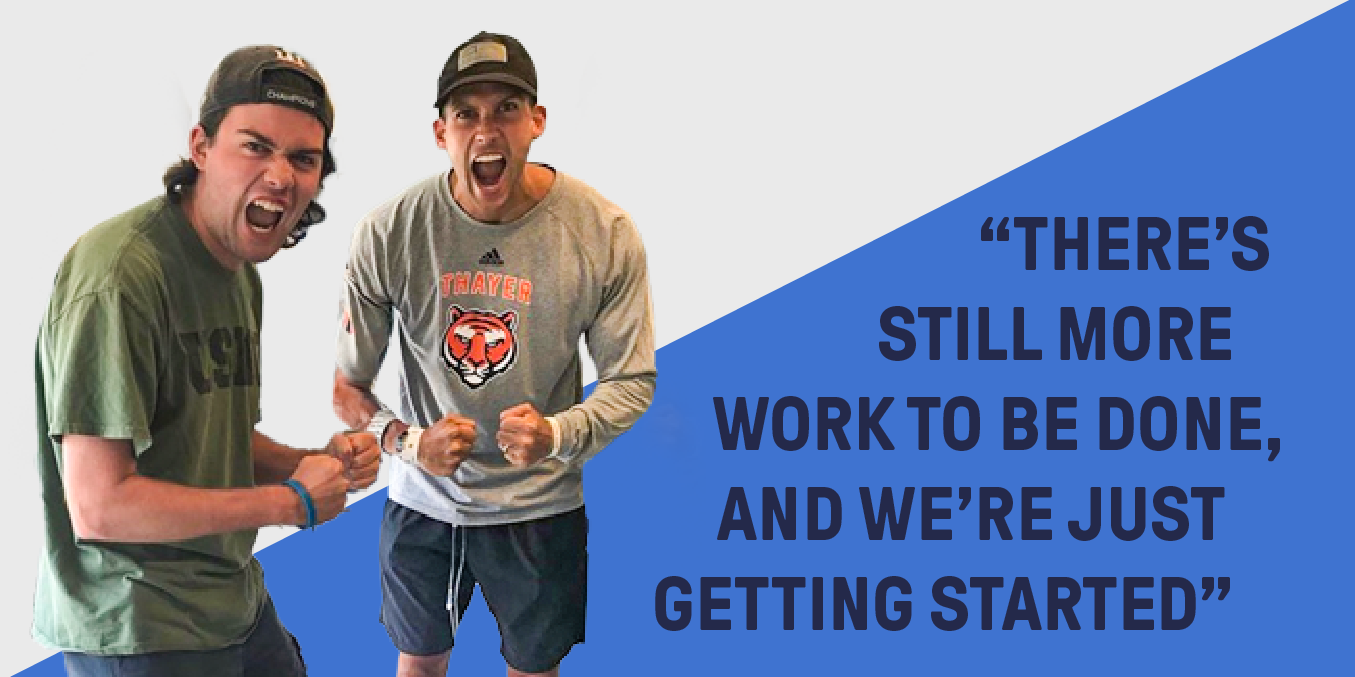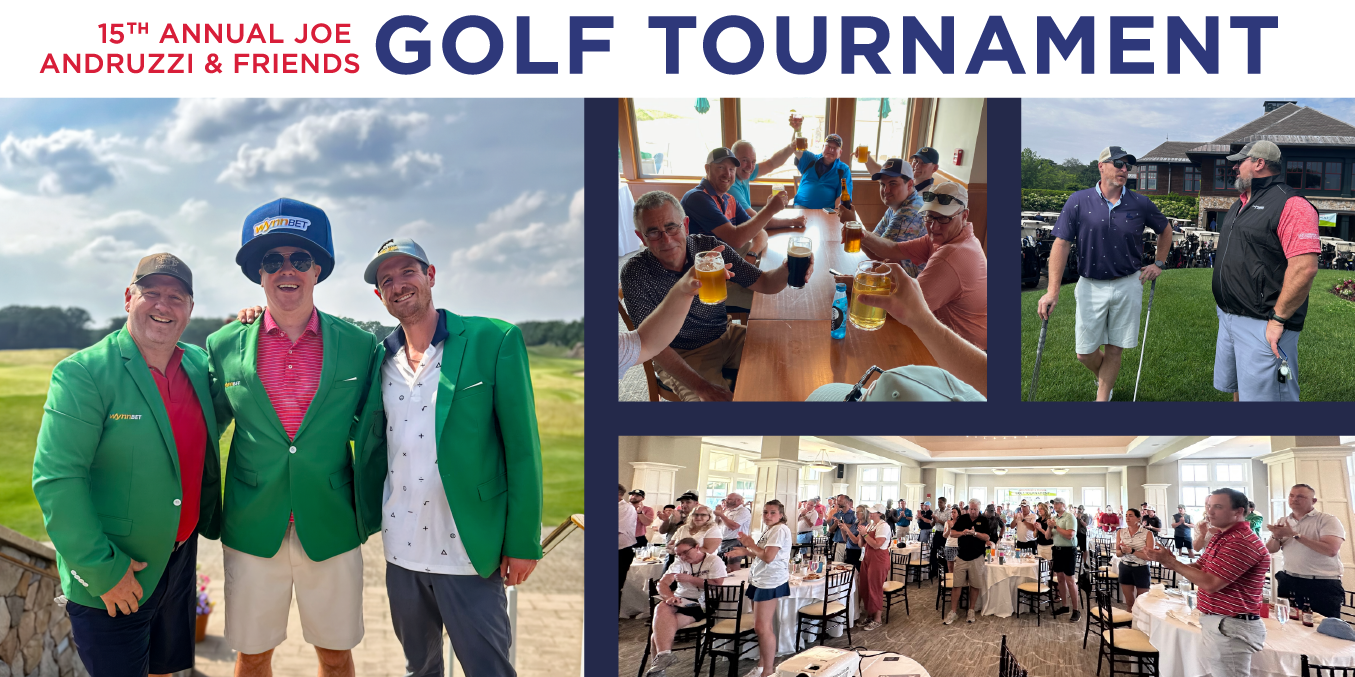 A Picture Perfect Day at Black Rock
JAF is fresh off the heels of yet another incredible Joe Andruzzi and Friends Golf Tournament on Monday, June 12. The Foundation would like to thank East Commerce Solutions for being our presenting sponsor and Black Rock Country Club for hosting our players and supporters.
Make sure to check out our next newsletter Thursday, June 29, for a full recap and photos from this memorable and successful day!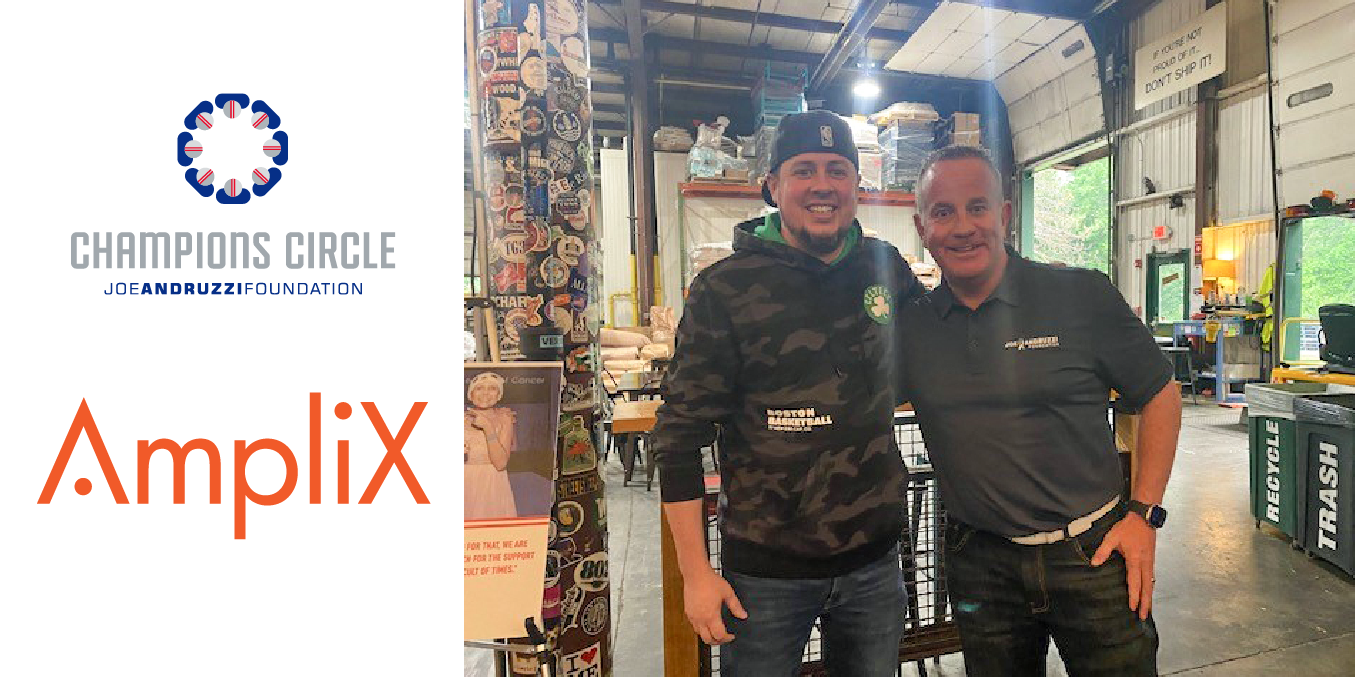 Champions Huddle Up at Amplix Event
Champions Circle, JAF's business giving society, recognizes local business leaders and organizations who provide an annual gift to the Foundation. On June 6, Champions member Amplix hosted JAF's second Champions Circle "Networking for a Cause" event at Castle Island Brewery in Norwood, MA.
Guests enjoyed a fascinating presentation by Sameer Bhalotra, CEO of ActZero, and former Director of Cybersecurity for the Obama Administration. Sameer is a renowned expert on Ransomware, who shared tips on navigating this complex world of security requirements to keep you and your business safe.
WELCOME BACK: One Stop Painting & Renovating, Inc., and Middlesex Health Cancer Center, who renewed their 2023 Champions Circle membership this month.
Want to be a Champion? Champions Circle members are vital to JAF's mission for New England cancer patients and their families. Email Barbara Foley at barbara@joeandruzzifoundation.org to learn how your company can become involved.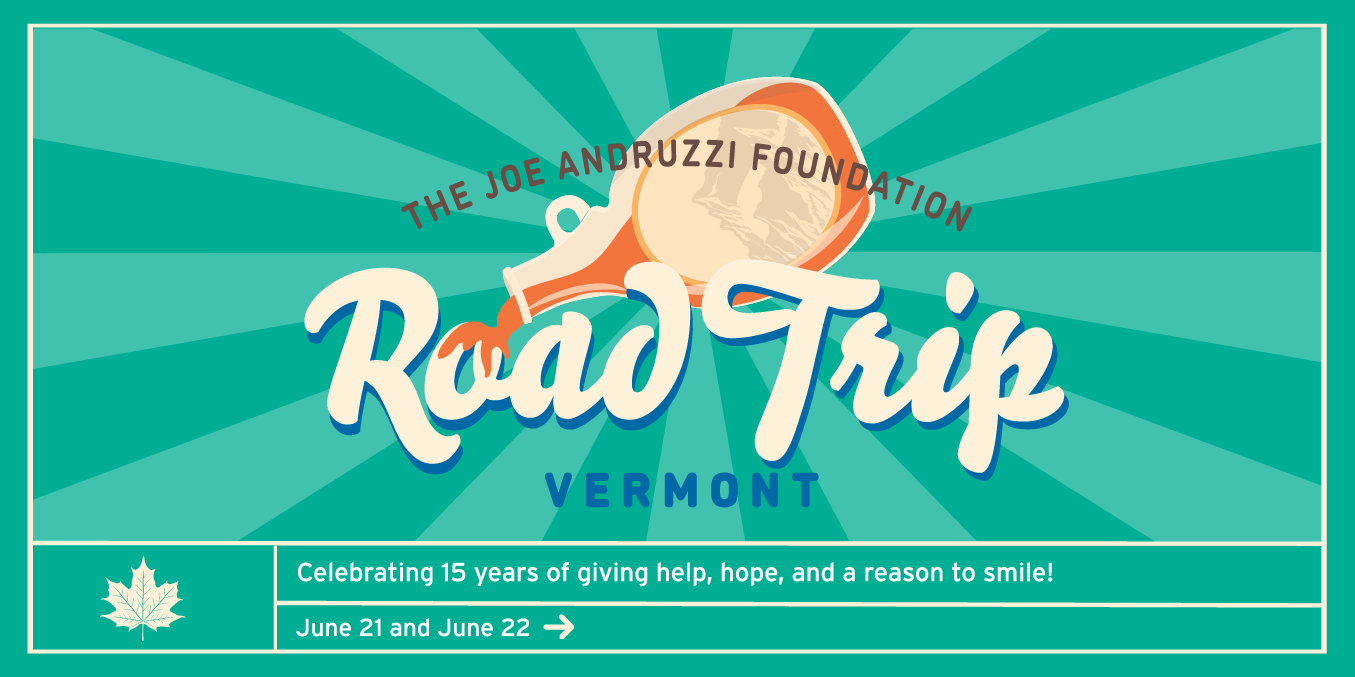 Get Ready, Vermont!
JAF can't wait to head up north next week to see our friends in the Green Mountain State as part of the Foundation's 15th Anniversary Road Trip! Be on the lookout for Jen, Joe, and the JAF crew starting the afternoon of Tuesday, June 20 through Thursday, June 22, in the Burlington and Rutland areas!
To get involved with JAF's 2023 Road Trip (next stop is Maine!), contact Brendan Beauregard at brendan@joeandruzzifoundation.org.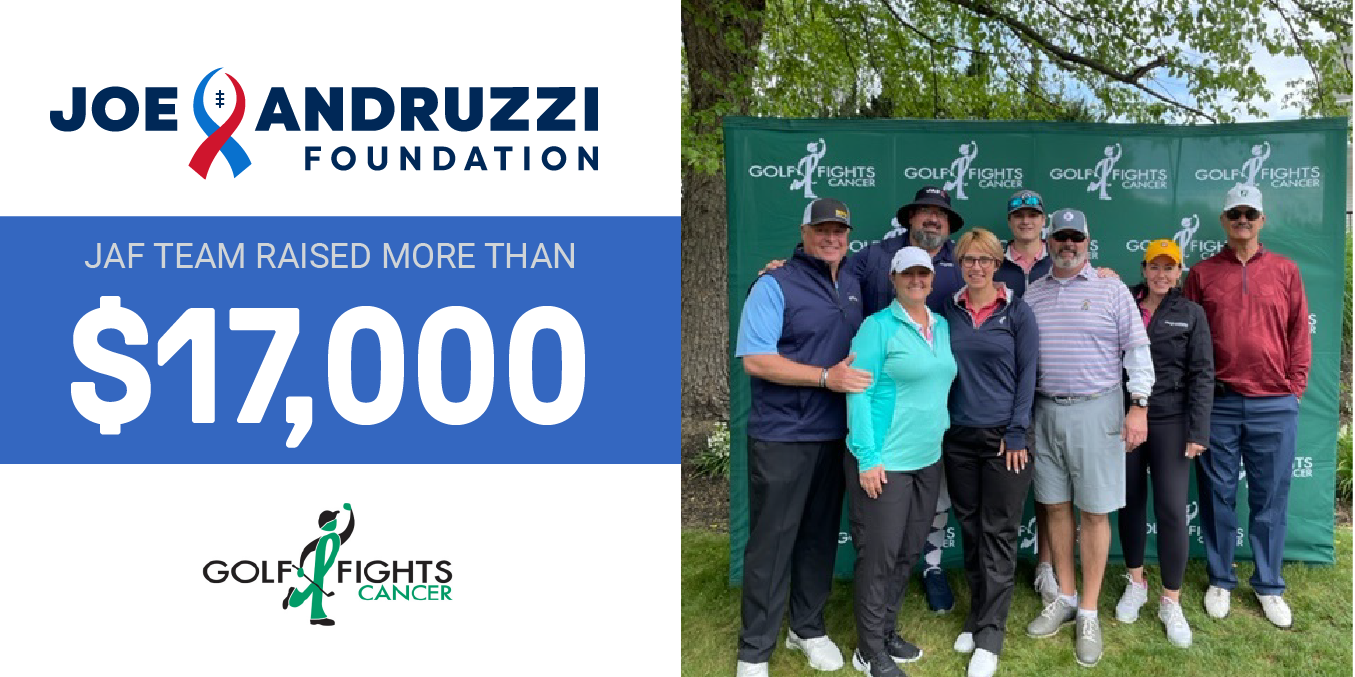 JAF Played it FORE-ward in Golf Fights Cancer Golf Marathon
Jen Andruzzi, with her trusty caddy, Joe Andruzzi, captained a team of golfers in their quest to play 100 holes of golf on Friday, June 9, at the beautiful Juniper Hills Golf Course in Northborough, MA.
The JAF team raised more than $17,000 (and still growing!), contributing to Golf Fights Cancer's total of $769,000! This two-day event hosted by Golf Fights Cancer was a fun day for all participants, and its effort will impact thousands of cancer patients through the charities GFC supports. We are grateful to be their partner.
Enormous gratitude to our JAF golfers who each raised thousands of dollars for New England cancer patients and their families:  Mark Cummings, Bill Fish, and Pete Zampine, along with their terrific caddies, Nicole Anderson, Garrett Fish, and Dina Zampine!