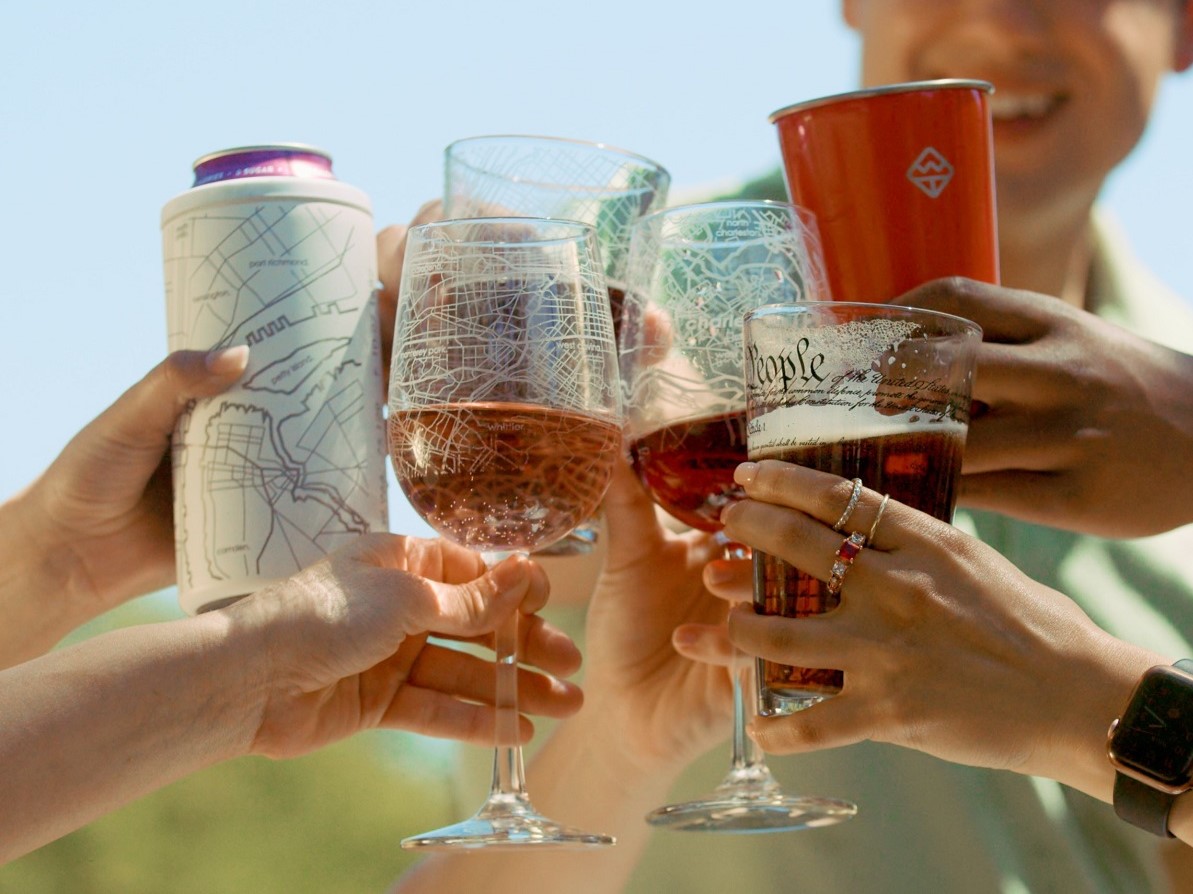 Since 2019, guests of the Joe Andruzzi Foundation's Annual Gala and signature Hop Over brewery outings have enjoyed receiving customized glassware made by Well Told Design. For every occasion, our friends at Well Told created unique designs specific to our events and helping us keep our mission on the minds (and in the hands!) of our supporters.
Well Told Design glassware became a fabulous centerpiece for engagement kits mailed to gala virtual attendees during the pandemic and they have remained a staple for our Hop Over events as they are customized for each of the host breweries.  They even had a starring role in our 2021 gala cocktail video:
"We are so fortunate to have Well Told Design as a loyal and creative partner. Their team is always looking forgreat ways to showcase our mission and events," said Joe Andruzzi, Co-Founder and Chief Engagement Officer.  "Every year, I have guests asking me 'Where did you have those glasses made?'  They have become a keepsake our community looks forward to receiving."
In total, the Well Told Design has provided in-kind contributions of $21,802 across multiple fundraising events.  Their support has helped JAF raise millions of dollars to help cancer patients throughout New England.
Well Told creates unique, deeply personalized gifts that tell a story. With a wide assortment of high-quality products and custom design options to choose from—from detailed maps of virtually any location, to views of the night sky from any time and place—Well Told makes it easy for anyone to give an amazing gift that leaves a lasting impression.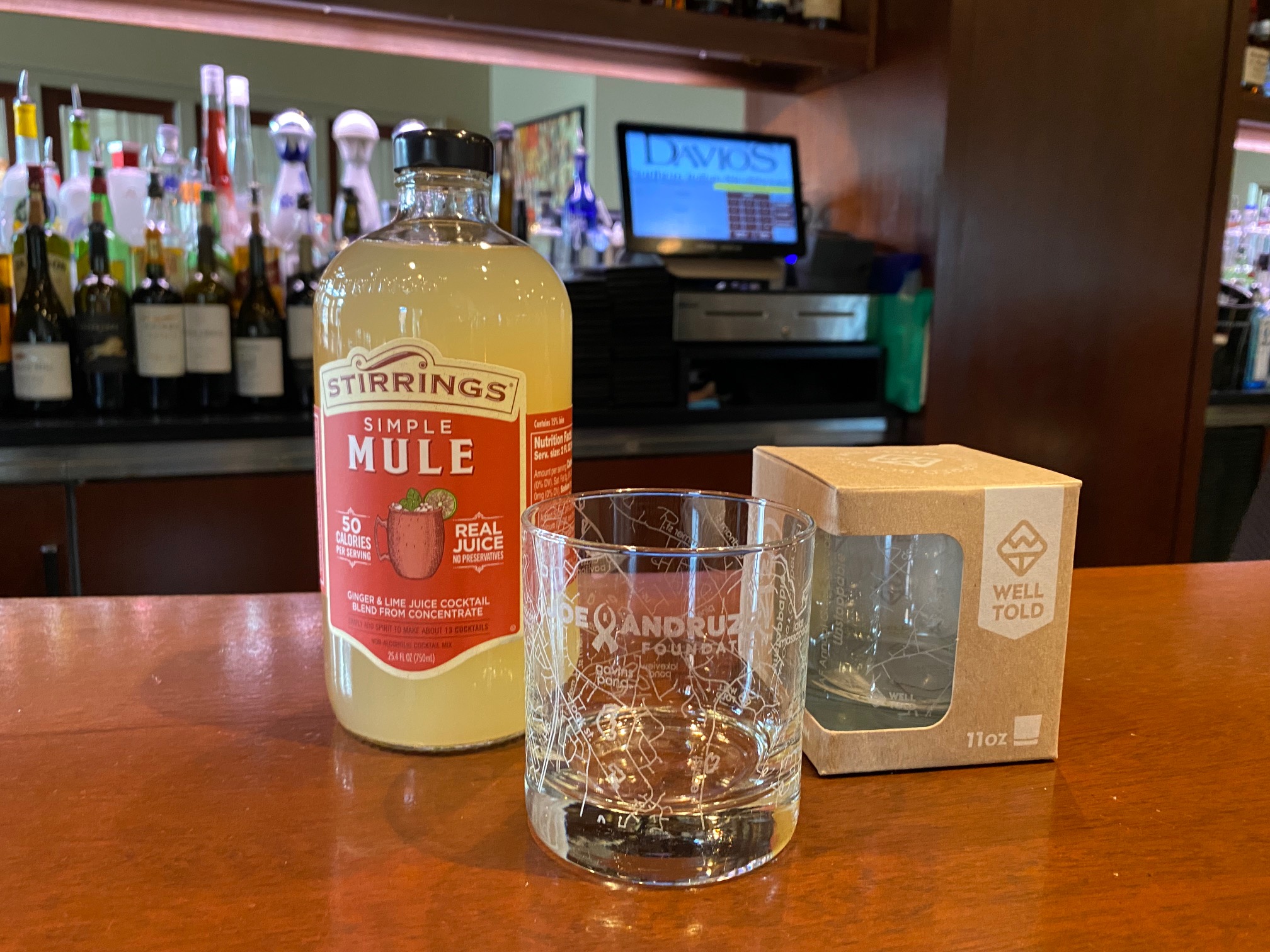 Founded in Boston in 2009, Well Told has grown from a small start-up to a leading personalized gifts brand that sells products nationwide both online and through more than 1,400 retailers in all 50 states.
It's no surprise Well Told has been a perfect match for JAF, as their organization has its Well Told GIVES initiative, which has directly supported hundreds of local and national charities to date through the company's pledge to donate 10% of profits each year.
"Well Told is extremely proud to be a long-time partner of the Joe Andruzzi Foundation and the important work they do to help families in the fight against the financial burdens of cancer. We are deeply passionate about giving back in ways that directly benefit people in need, so it's very rewarding for us to partner with an organization like JAF that does exactly that."
- Neil Angis, Partner and Chief Marketing Officer, Well Told
Cheers to that!