The Joe Andruzzi Foundation (JAF) is proud to announce its 2023 Game Changers – extraordinary individuals and organizations whose efforts help move JAF's mission forward.
"This year's Game Changers really hold a special place in my heart," said Joe Andruzzi, Co-Founder and Chief Engagement Officer of the Joe Andruzzi Foundation. "I've had the pleasure to work with each of them – most I've known for some time now. Each is generous and dedicated in their own work but also to helping the cancer patients JAF serves. I can't wait to celebrate them!"
"Our Game Changers this year truly embody giving the gift of time, talent, and treasure," said Jen Andruzzi, President and CEO of the Joe Andruzzi Foundation. "It's an impressive group of professionals who share our vision and have lent their considerable resources towards improving access to cancer care for New England residents. Our hearts are full of gratitude for these amazing Game Changers!"
The following honorees will be recognized at this year's 16th Annual Gala on Thursday, October 26, at the Fairmont Copley Plaza in Boston, MA!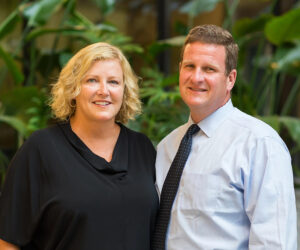 Rob & Karen Hale, Boston, MA
The Hale Family have been longtime friends and supporters of Joe, Jen, and the entire Foundation. In 2022, their Fox Rock Foundation awarded JAF a transformative $1 million endowment that will solidify the Foundation's future, helping to ensure we can be here for New England cancer patients for years to come. Their generosity and foresight to give this way were unprecedented at JAF and inspired us beyond words.
Rob Hale is the Founder and CEO of Granite Telecommunications in Quincy, MA. Each year, he hosts Saving by Shaving, an annual event Granite hosts to raise money for pediatric cancer research, which features current and past New England professional sports athletes (including Joe Andruzzi!) shaving their hair.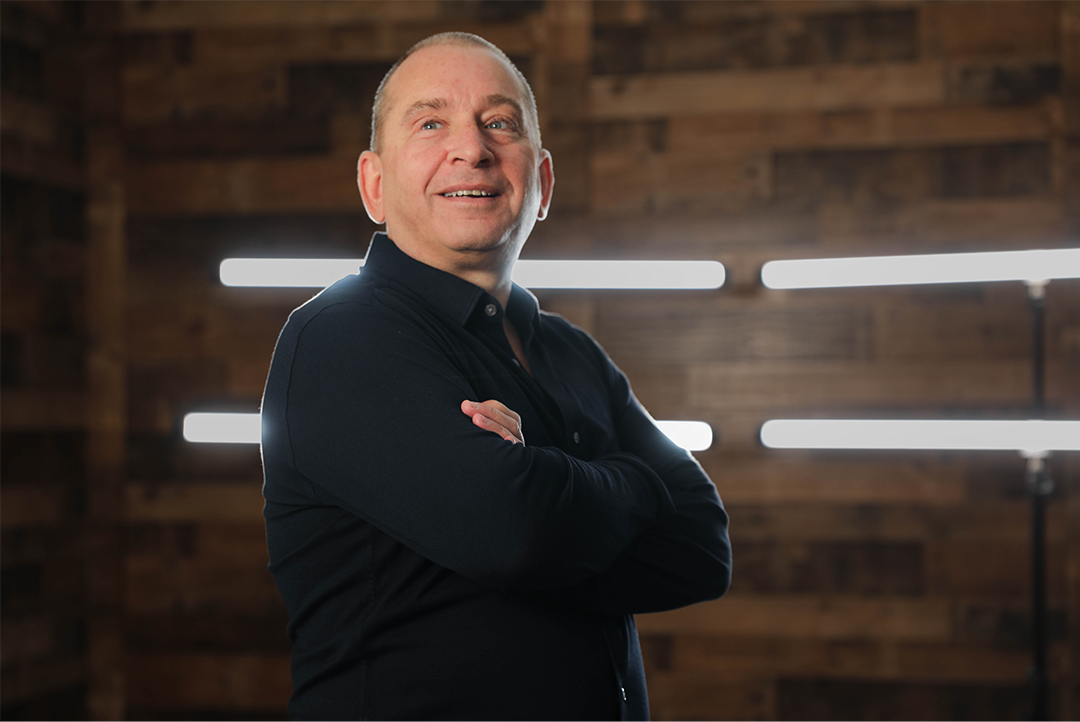 Todd Patkin, Foxborough, MA
Since our first meeting with Todd, he challenged us to 'think big.' His philanthropic support and vision have helped JAF to create new pathways to help cancer patients. Todd, a resident of Foxborough, MA, is a published author and accomplished speaker committed to supporting JAF's mission. We are so grateful for Todd's belief in the Foundation's work and his willingness to be an active member in helping shape its future.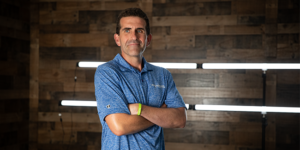 Nick "Fitzy" Stevens, Fairfield, CT
WEEI Sports Radio broadcaster, Game Day Host for the New England Patriots, and actor Nick Stevens is a familiar face to the JAF community, known for his charismatic and wildly successful event emcee and auctioneer roles at Foundation events. While he has us rolling in the aisles, Nick's talents have helped engage our supporters in the best ways. His work has contributed to JAF raising record-breaking funds even in the toughest times. We recognize Nick this year for his power of laughter to help New England cancer patients.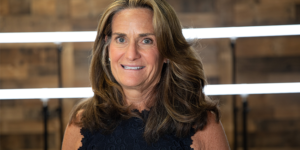 Dana D'Alessandro, North Attleboro, MA
An Oncology Social Services Manager at Women & Infants Hospital in Rhode Island, Dana is a valued member of JAF's Healthcare Council. Her contributions have helped guide how JAF delivers its help to cancer patients. She is also a Team JAF alumni, having run many road races to support the Foundation. Her advocacy and work have been invaluable to us and the patients we serve.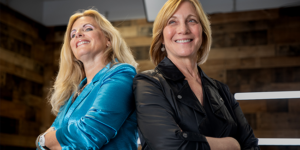 The Castle Group, Boston, MA
Collaborators with JAF since 2019, The Castle Group has helped reimagine JAF's signature event over many years – including during a pandemic. Their creativity and strategies have helped the Foundation achieve our event goals and deliver an incredible experience to our guests, whether in person or virtual.
Led by Co-Founders Sandy Lish and Wendy Spivak, this top-notch, talented team has made all the difference for our staff in all planning aspects, ensuring supporters' quality and connectivity.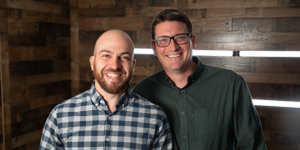 5 Tool Productions, Norwood, MA
Video production and content creation experts, 5 Tool Productions has helped JAF develop its unique visual storytelling style and voice in the cancer space since we partnered with them in 2019. They have produced our golf patient stories, entire gala video productions and live streaming online, and other Foundation video projects. There is no end to this team's talent; they make stepping in front of a camera fun and impactful.
It's worth noting that Castle and 5 Tool are dual honorees this year, as they are indeed a dynamic duo for JAF. These teams work in such wonderful, complimentary ways we just had to recognize them together this year.
Congratulations to ALL our Game Changers, and thank you for your work for JAF and the cancer patients we serve in New England.
To participate in this special evening, purchase your Gala tickets today! If you cannot attend but want to donate to recognize one of our Game Changers, click HERE.
See you Thursday, October 26, at the Fairmont Copley Plaza in Boston, MA!
Previous Game Changer Honorees
2022
Anne Furey
David Andrews
Mike and Beth Huber
Susan Chaityn Lebovits
Bobby and Amanda Forrest
2021
Jack and Judi Remondi
Dawn DeLuca
Frank Rispoli
Mike Lombardo/GlideFast Consulting
Stop & Shop Supermarkets
2020 
Carl LaGrecca – Posthumously 
Bob's Discount Furniture/Ted English
Joe DeStefano/ROI Communications
Ashley Haseotes/One Mission
Laura Zawaski/Masks by Laura
History of Game Changers
In 2020, given the unprecedented circumstances created by the pandemic, it seemed nearly impossible to recognize just one individual/organization in 2020 for their support, influence, and contributions to JAF. The Foundation's resilience continues through the collective support from so many. While created during tumultuous times, it was apparent that every year's success resulted from so many from many different areas of the Foundation, contributing to the efforts to help New England cancer patients. Since then, JAF proudly chooses our signature event to shine the light on the many faces of JAF that allow us to fulfill our mission.