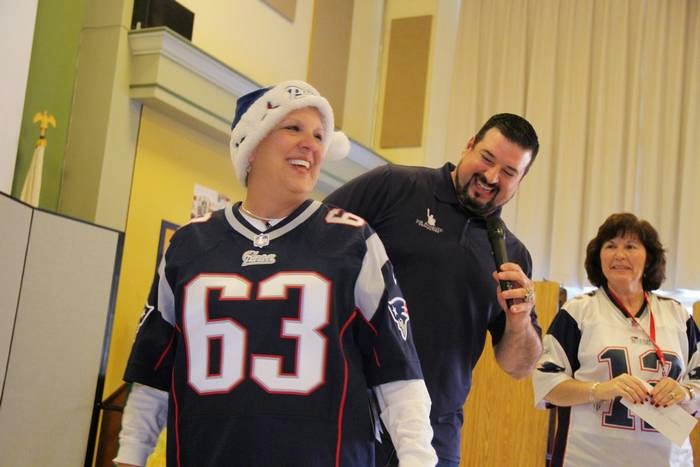 The Joe Andruzzi Foundation has always centered our mission around confronting cancer with an (Up)Beat attitude. Joe found the power of positivity to be such a force when he was going through treatment and recovery, and ever since, we've committed to showing our patients and families that there is life during and after a diagnosis.
So when our good friends at (add)ventures approached Joe and I about a local school teacher battling cancer with a remarkably positive attitude, we instantly wanted to help.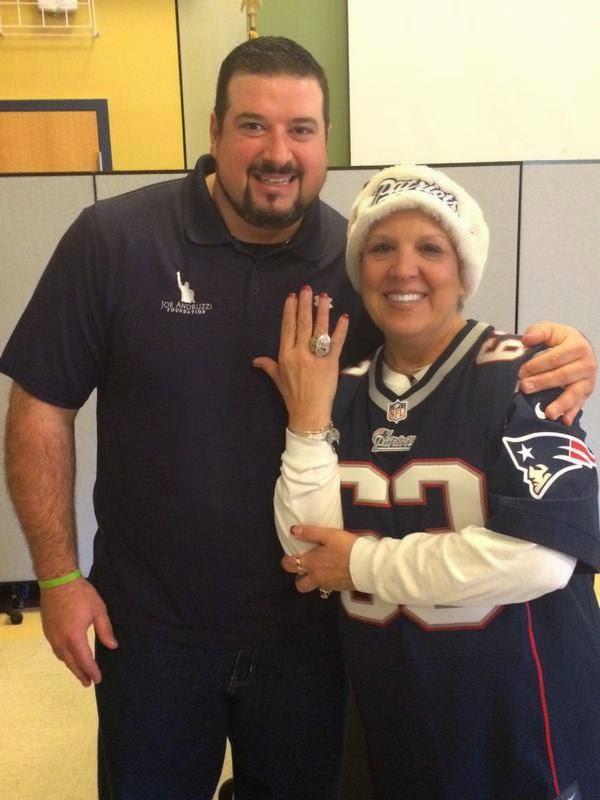 Through (add)ventures (add)love program – a corporate giving initiative supporting organizations through leadership opportunities, volunteering, education and sponsorship – we teamed up with the Lincoln Public School District to surprise local elementary school teacher (and HUGE Patriots fan) Marla Barrett with an inspirational pep rally.
Barrett has been battling cancer for several years now, but she hasn't allowed the disease keep her from her teaching post. She is committed to her job, her students, and her will to keep fighting.
Marla thought she was walking into a Lonsdale Elementary School sports assembly on the morning of December 18th, and had no idea it was all to celebrate her incredible spirit. Joe surprised Marla with an inspiring, upbeat message and presented her with an autographed jersey.
Joe put it best that morning: "(Up)Beat cancer is who we are. She just exemplifies keeping that attitude, being still here, working, smiling, cheering these kids on."
Please have a look at, and share, the wonderful video below the (add)ventures team put together from Marla's surprise pep rally – and help us wish Marla the best as she continues to fight on!
We know she'll be smiling and cheering loudly for the Patriots this weekend, like she always does – because there is life beyond cancer.
– Jen Andruzzi