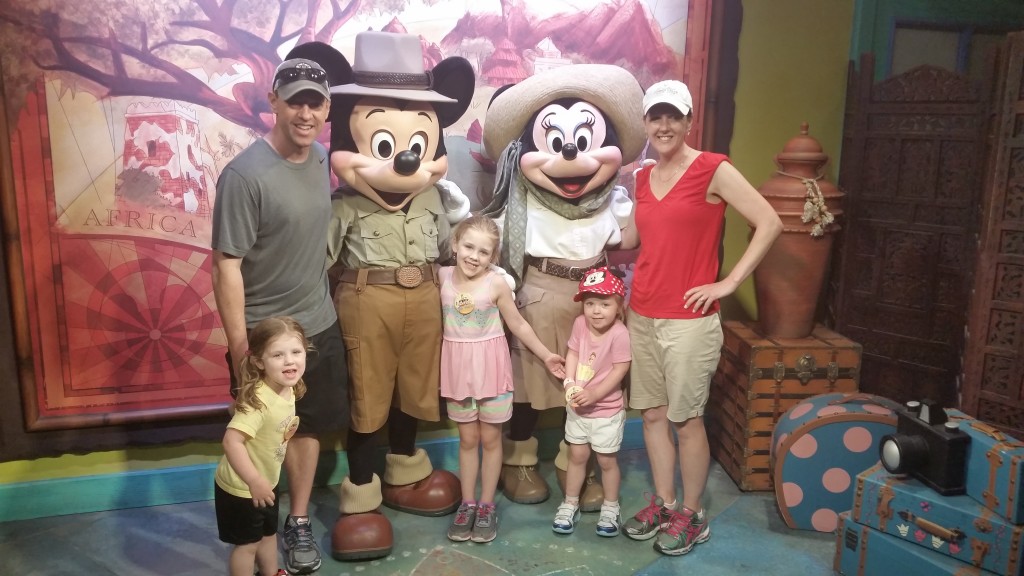 After months of training, the big day is right around the corner!
This Sunday (August 16) our 2015 group of Team JAF runners will once again take strides against cancer at the 43rd New Balance Falmouth Road Race in Woods Hole – marking the fourth straight year our foundation has participated in the incredible event.
Since we started running Falmouth back in 2012, Team JAF runners have raised over $320,000, which in turn allows us to assist more than 450 JAF patient families pay necessary bills, allowing them to focus on what really truly matters: getting better.
We couldn't be where we are today without the hard work, dedication, and perseverance of our runners – and our 2015 team are no exception.
In addition to raising funds, Team JAF runners are also encouraged to spread our (Up)Beat philosophy along the way, showing how a positive attitude can conquer any hurdle. From something as simple as running a race, to something as strenuous as battling cancer, a positive outlook can transform the outcome.
One of our 2015 runners – Andrea Vandette, a Foxboro mother of three – is a perfect example of what this mission is all about. In October of 2013, Andrea was diagnosed with breast cancer. After 16 rounds of chemotherapy, surgery, and radiation, she was left frail and defeated.
"Cancer can almost take more of a toll on you mentally than it does physically," Andrea recently told JAF. "I decided to take the outlook of: Forget this, this isn't happening to me. I have a long life to live."
"Attitude is everything."
Throughout treatment and recovery, Andrea leaned on the power of positivity, which she credits as a major factor in helping her and her family get through the hardest times.
"Staying positive and meditating was hugely important for me," she says. "Its all about positive thoughts and trying not to let yourself go down the 'what if' rat hole. That doesn't help anything – you have to stay away from the negative thoughts."
Last year, Andrea's husband, Chris, decided he wanted to run Falmouth for a cancer-related charity, and came across the Joe Andruzzi Foundation.
"We knew about JAF and had learned a lot about the Foundation through our YMCA's LiveStrong program," Andrea recalls. "We love what JAF stands for – we know first hand the financial burdens you face when fighting the disease. You feel helpless when facing a cancer diagnosis, and JAF really fits that need."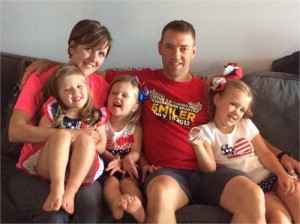 After watching Chris fundraise and run the 2014 Falmouth Road Race for Team JAF, Andrea knew she wanted to join the 2015 team.
"As part of my survival strategy, I decided I wanted to get back in shape, get stronger and feel like my old self again, " says the former All-American Division I collegiate athlete. "Trying to rebound from that, even a three-mile run, is not as easy as it used to be. Falmouth is such a good goal for where I am at – it forces me to get back out there to train, and it motivates me to get back into shape, feeling better and healthier."
"I was always a pretty healthily person to begin with, and chemo and treatment make you feel so weak and frail. I feel so much better already."
Not only is Andrea an inspiration to our entire organization, she represents everything we are about: positivity, resiliency, and, of course, paying it forward.
You can support Andrea's Team JAF Falmouth Road Race fundraising campaign here – as well as the rest of our 2015 Falmouth runners, by visiting http://bit.ly/TeamJAFRunsFalmouth2015
–  Jen Andruzzi
Not running in this year's race? You can still be an honorary member of Team JAF by cheering on our runners! Email events@Joeandruzzifoundation.com  for more information on how you can get involved this Sunday.