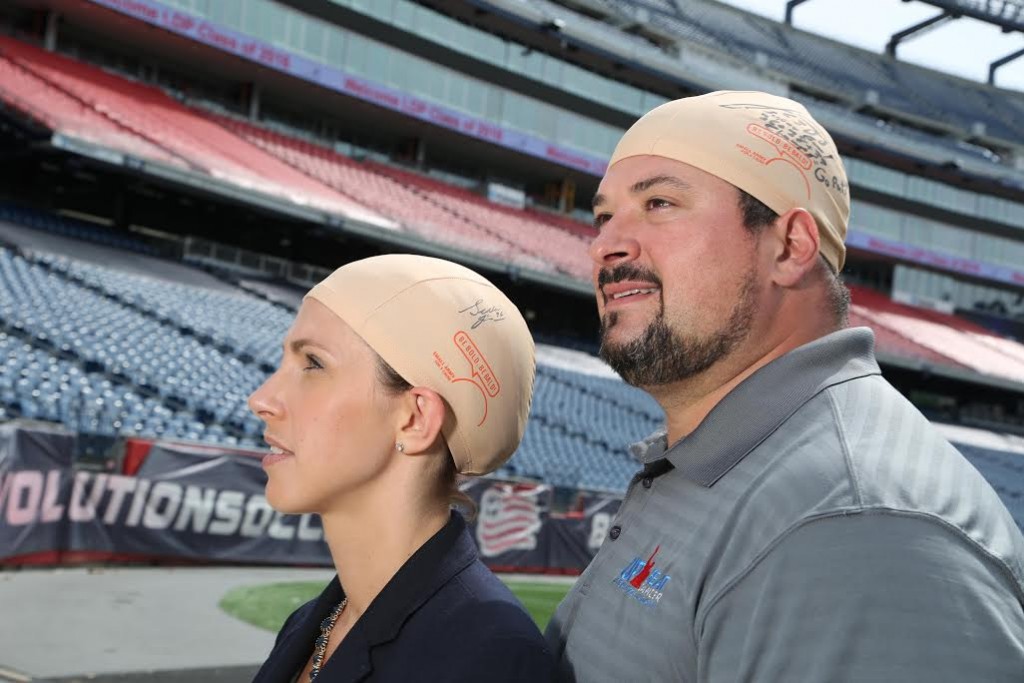 Each year, on the third Friday of October, you may be surprised to come across people wearing bald caps.
The occasion? The Boston-based charity Be Bold, Be Bald!, which provides a means for anyone to share in the boldly supportive act of being bald, if only for one day. Participants wear a bald cap or very boldly shave their heads, to honor those who fight cancer and raise money to help fight back. Participants get sponsored, and choose the charity they want their proceeds to benefit.  
The initiative was started by local advertising professional Jeff Freedman in 2005 after his business partner, Mike Connell, was diagnosed with stage four cancer. Connell tragically lost his battle in November of 2007, and Freedman and his colleagues wanted to create a powerful movement to honor Connell's heroic fight.  
To get involved, participants simply sign up at www.beboldbebald.org and commit to wearing a bald cap for the day. They are then asked to reach out to friends, family and co-workers to sponsor them for their bold move; there is no minimum fundraising amount and a bald cap and fundraising materials are provided for a mere $10.
Today – on October 16, 2015 – Joe Andruzzi Foundation will once again be fielding a Be Bold Be Bald team, and we couldn't help but share the touching story of two JAF fundraisers who are paying-it-forward today for our Foundation.
L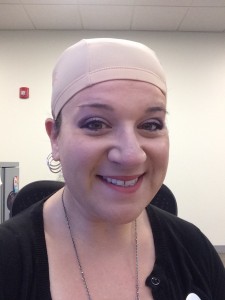 eominster, Mass-native Stephanie Corliss, a Licensed Mental Health Counselor, is "going bald" today for JAF. Diagnosed with a thyroid condition at 14 years old, Stephanie always had a hunch that something else was going on.
"I was continuously told by medical professionals I worked with that I just needed to
get used to the medication I was on," she remembers. "Years later, when I was 27 years old, my endocrinologist told me that I just needed to admit to myself that I was overweight and lazy, and that's why my medications were not working and I was feeling the way I did."
Six years ago, Stephanie finally decided to switch doctors, explained her symptoms, and was immediately sent in for a biopsy. The diagnosis: cancer. "Six weeks later, my thyroid and fifty lymph nodes were removed," she recounts. "The pathologist determined that since thyroid cancer is a slow moving cancer, I had actually had it for about ten years."
As of today, Stephanie shows no growth of her cancer, but continues to have routine checkups. "I am stronger today because I have empowered myself to be my own best advocate, and I continue to this day to tell my story to young adults to empower them in becoming their own best advocate."
A few months back, Stephanie was surfing around on Facebook one night when she came across the Be Bold Be Bald page.
"I immediately texted [my best friend] Lindsay to convince her to do it with me," she remembers. "I've met Joe before at a cancer event, and am a huge fan of his. JAF is an amazing organization that supports cancer patients in their time of need, so Lindsay and I decided to do Be Bald Be Bold for the [Joe Andruzzi] Foundation."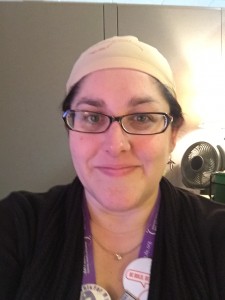 Lindsay Rosa, a Business Operations Analyst living in Stoneham, Mass, describes her relationship with Stephanie as "sisters from another mister."
"Our friendship is timeless, though it's officially 29 years since that first day of kindergarten," she admits.
The two have always been there for each other, especially through Stephanie's diagnosis.
"It was scary," Lindsay remembers. "I'd been aware of her thyroid condition since the first diagnosis, so I always knew there was a problem, but to hear the 'c' word was sobering. I had already been through the loss of my father from liver cancer, and witnessed another good friend's father pass from non-Hodgkin's Lymphoma, so my dealings with cancer were scary and sad. But, 'Steff' is never one to back down from a challenge."
"When she beat it, and when she continues to beat cancer with her yearly checkups and clean bills of health, it inspires me. With all of her efforts with fundraising and awareness, she makes me want to be better and more involved."
When Stephanie told Lindsay she was considering participating in the Be Bold Be Bald fundraiser for JAF, it was only a matter of moments before they signed up together.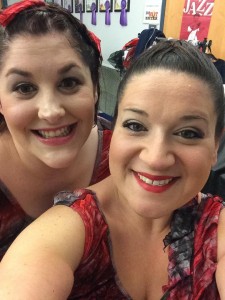 "Raising money for JAF is important because I believe in everything the organization stands for," Lindsay says. "I was always a fan of Joe while he was playing with the Patriots, and that only multiplied when Steff met him and explained how amazing he was, and how he bravely fought cancer. [JAF] helps not just the patients, but the families as well – and does it with a smile."
"Cancer is scary, and it doesn't always give you a reason to smile. But if there's just one thing, no matter how small, that can brighten someone's day, I say let's do it. And if that means I wear a bald cap for a day, to raise money and awareness, why not?"
Stephanie and Lindsay's upbeat attitudes and generosity are such an inspiration to us here at the Foundation – so much so that Joe has decided to join in on the Be Bold Be Bald initiative today.
To make a donation to Stephanie, Lindsay, Joe, and the rest of the JAF Be Bold Be Bald fundraisers today, visit: http://beboldbebald.org/JAF