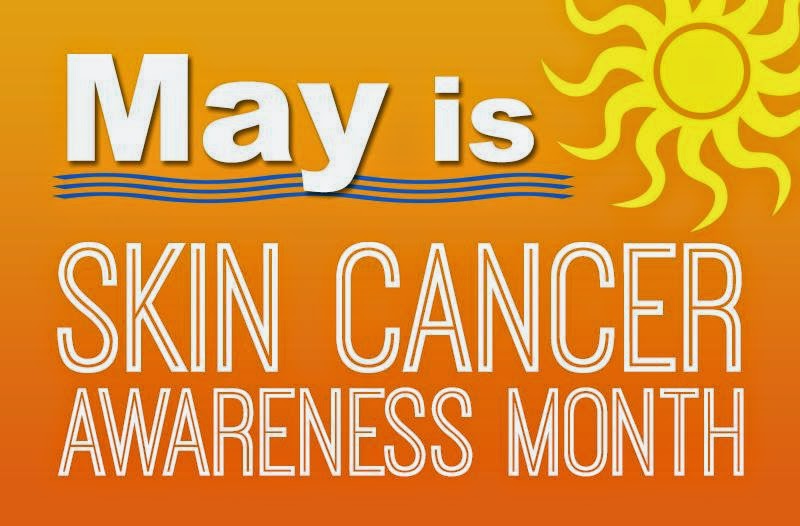 The sun has only poked its head out of the clouds a few times this spring, but with Memorial Day around the corner and summer close on its heels, sunny days are likely ahead!
Though many might feel sun-starved from a dark and long winter, it is as important as ever to remember to protect yourself from UV rays.
In addition to taking these sun protection steps that we have discussed in previous years, wearing sunscreen is an important and easy tool to safeguard your skin. In light of Skin Cancer Awareness Month, the American Cancer Society has some tips on how to choose the best sunscreen for you and your family.
Sunscreen should:
– Have "broad spectrum" protection: Sunscreens with this label block out both UVA and UVB rays. While all sunscreen products block out UVB rays, which prevents sunburn, UVA rays can contribute to skin cancer and premature aging. Products also must pass a test in order to be labeled "broad spectrum," so you know the label has merit.
– Be SPF 30 or higher: The SPF number refers to the amount of protection a sunscreen product offers against UVB rays. A higher SPF means more protection, but the difference is most notable with the lower numbers – SPF 15 filters out 93 percent of UVB rays, while SPF 30 filters out 97 percent. The differences from there are minute – SPF 50 filters out 98 percent of UVB rays, and SPF 100 99 percent. Another reason to go with a higher number? An SPF below 15 only protects against sunburn, not skin cancer or skin aging.
– Be reapplied every two hours: "Water-resistant" does not mean "waterproof" or "sweatproof", and since the Food and Drug Administration released new sunscreen regulations in 2012, manufacturers are no longer able to claim these things about their products. If a product is "water resistant", it must specify whether it lasts for 40 minutes or 80 minutes while swimming or sweating. But for the best results with any sunscreen product, reapply every two hours. You should reapply more often if water or sweat is involved. Keep in mind that sunscreen rubs off when you towel dry, so be sure to reapply then as well.
– Be used before the expiration date: When buying sunscreen or using one you have in the beach bag from last year, it's important to check the expiration date. Sunscreen is most effective for three years, and should be used prior to the date on the bottle.
– Be used in conjunction with other protection measures: No sunscreen can protect skin completely. Make sure in addition to lathering up, you're also avoiding the sun during peak hours and frequently seeking shade.
Cost shouldn't dictate the quality of a sunscreen. Use these tips instead to conquer the dizzying selection process at the check out aisle, and to enjoy the (Up)Beat sunny summer days to come!
– Jen Andruzzi