Since we celebrated our Sixth Annual New England Celebrities Tackle Cancer Gala last week, we have been thinking a lot about how much our foundation has grown over the past six years. JAF has come a long way since that first year, but still, many of our old friends and familiar faces were still in the crowd, cheering us on last Monday night.
We truly want to say thank you to one group, in particular, that has provided instrumental support to our mission since the beginning.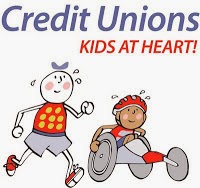 Credit Unions Kids at Heart – a group of credit unions that provide funding to Boston Children's Hospital – was founded in 1996 by our good friend and supporter Jane Melchionda, President of EasCorp, which was the organization's very first member.
What started out as a small group of credit unions united by a collective fundraising goal has grown into a hugely impactful organization, which now includes over 30 credit unions and has donated more than $4 million to Boston Children's Hospital to date. Since its inception, Credit Unions Kids at Heart has sponsored several critical projects at the Hospital, including pediatric brain cancer research (which was the inspiration behind the founding of JAF).
I first worked with Jane, who now serves as Chairperson of JAF's Board of Directors, when Jen and I founded the C.J. Buckley Brain Cancer Research Fund at Children's – which we started in 2003 in honor of an inspiring young man, C.J. Buckley, who tragically lost his battle with brain cancer 11 years ago on Tuesday. The Fund provides support for Dr. Mark Kiernan's groundbreaking pediatric brain cancer research, and from day one, Credit Unions Kids at Heart has been its champion.
And when Jen and I started the Joe Andruzzi Foundation in 2007 from my own hospital bed, guess who was there to help support our mission?
Credit Unions Kids at Heart and JAF have been working together ever since, and I speak for everyone at our foundation when I say that we could not do everything we do if not for their generous efforts.
"We have watched the Foundation grow from its inception," Alan Bernstein, EasCorp official and JAF supporter told us during a recent conversation. "Joe and Jen's mission – and the stories of the children and families who have been helped – are still as compelling and heartfelt today as they were six years ago."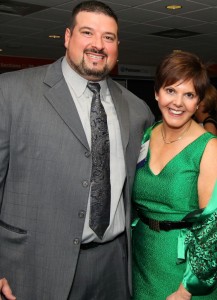 JAF owes so much of our growth and impact to our relationship with Credit Unions Kids at Heart, and that relationship continues to grow and strengthen every year. They have been a fixture at our Galas over the years, serving as a VIP Sponsor this year with a donation of $70,000. In 2013 alone, Credit Unions Kids at Heart has raised over $100,000 for JAF in support of our mission!
Jane, Alan and the entire Credit Unions Kids at Heart team have been our biggest supporter since we started the Foundation, and to date have donated a total of $380,000 to JAF over the past six years! "Thank you" does not begin to cover the depth of our gratitude for their generosity.
"This is a very energetic group," Alan told us, "the funds we raise are the work of every individual in the organization. It's a lot of small donation that combine to raise millions of dollars."
While every contribution we receive is equally important and impactful, Credit Unions Kids at Heart's dedication is particularly inspiring. Most of the $4 million they have raised for Boston Children's Hospital comes from grassroots fundraising, including bake sales, raffles and a running team at the Boston Marathon. This type of dedication sets an example that we – along with the entire JAF community – look to when we consider how the efforts of everyday individuals can make a big difference.
To increase their impact, Credit Unions Kids at Heart is constantly growing and expanding. There are currently 36 credit unions involved with the organization, with several more slated to join their efforts in 2014. With so much of their fundraising dependent upon the efforts of individual member unions and employees, Credit Unions Kids at Heart is always seeking new members. To find out more information about how to join this incredible group, please visit the Credit Unions Kids at Heart website.
I look forward to seeing what we can accomplish together in 2014!
– Joe Andruzzi