The holiday season is behind us, and the Joe Andruzzi Foundation (JAF) is roaring into 2015 with new and exciting adventures on the horizon!
But before we fully close the book on 2014, we first wanted to give a HUGE thank you to some very gracious people who helped make the past holiday season a happy one for JAF supporters and patients alike.
Abby Porosky of Altus Marketing & Management (AMM) – a longtime friend and supporter of our foundation – connected JAF with the generous owners of the David Yurman store at Copley Place to set up a private holiday shopping event.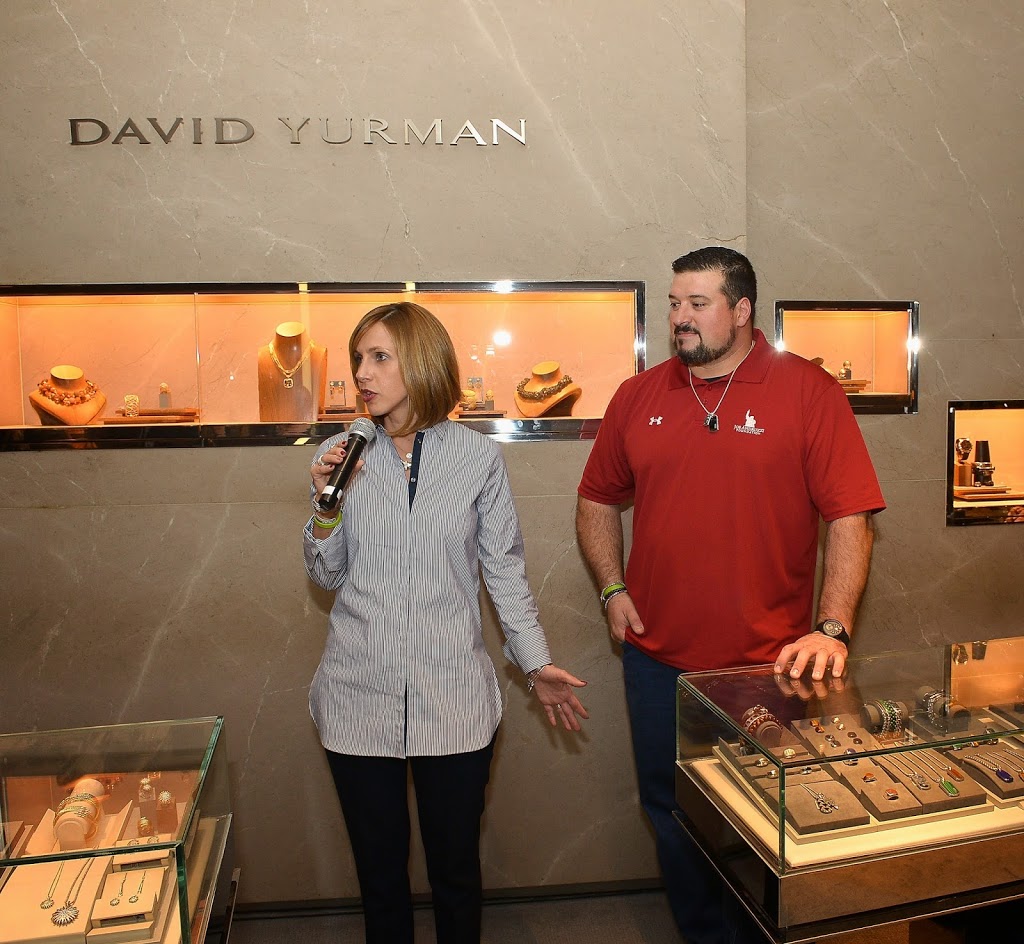 At the December 17th event, JAF supporters and friends came together with David Yurman clients to holiday shop for some unbelievably beautiful jewelry, with a portion of the proceeds benefitting the Joe Andruzzi Foundation! The event was a huge success, and together we raised a significant amount of money for cancer patients and their families during an extremely difficult time.
Beautiful holiday presents and crucial fundraising all in one – a win/win!
We're so thankful to have generous supporters like Abby and the David Yurman staff in our corner – kind-hearted people like them are so important to our mission of helping more patients in 2015 and beyond. And we also want to send a big thank you to everyone who purchased an item at the event – it's a true testament to what can happen when we all pull together for a worthy cause!
So please do us a favor and help "pay-it-forward" by stopping by the Copley Place David Yurman store to say thank you for all the patients they helped us support this holiday season.
And be sure to check out photos from the event on our Facebook page here: http://on.fb.me/17pYtLD!
– Jen Andruzzi