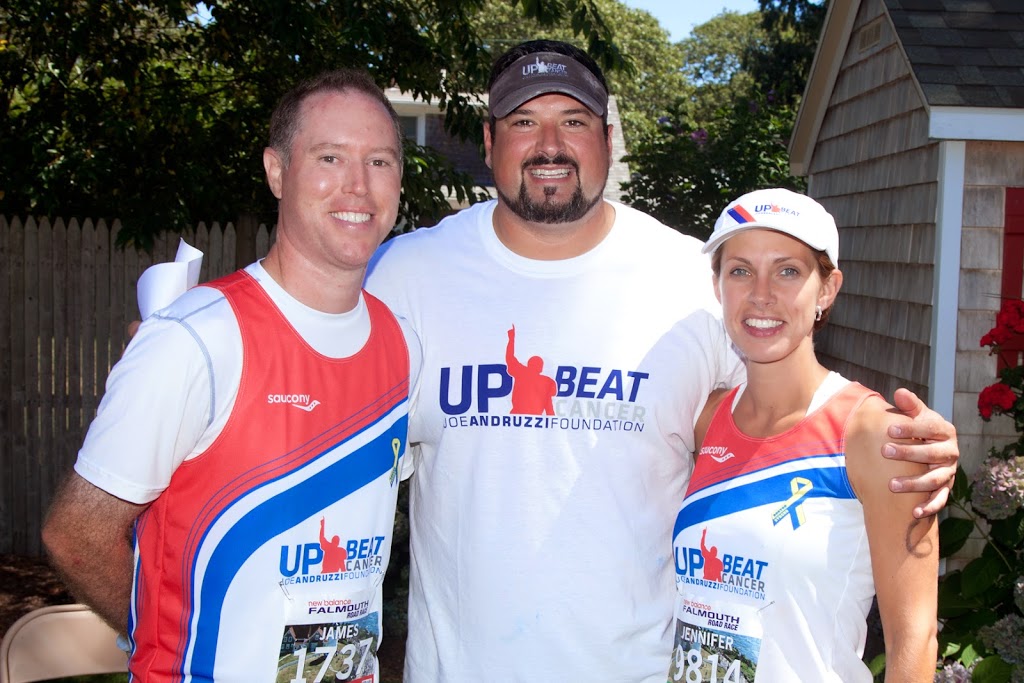 The 42nd Falmouth Road Race is less than a month away, and #TeamJAF runners are training harder than ever! #TeamJAF will join more than 12,000 runners for the scenic 7-mile run in the heart of Cape Cod, regarded as one of New England's most beautiful courses. This is #TeamJAF's third year participating and, as always, we will run with an (Up)Beat attitude the whole way!
But we couldn't do it without this year's partners; we are incredibly grateful to a team of amazing companies who truly stand behind our mission. We want to give another huge shout out to our partners New Balance, DigitasLBi, Millennium: The Takeda Oncology Company and Aegerion Pharmaceuticals. Without their partnership, we would not be able to pay it forward and alleviate some of the financial stress on patients and their families.
We also want to recognize James Brosnan, Walsh Brothers CFO, our fastest runner in 2013 with a time of 49:22, who is running again this year. All of our racers are training hard to post a personal best. Will anyone beat James's impressive time?
Not only are the runners hitting the pavement to do their best physically, they are also trying to raise even more funds to support our mission of providing help, hope and a reason to smile for cancer patients and their families. Thus far, we've raised a whopping $41,900, and the number continues to climb. The more we raise, the more families we are able to help.
If you haven't signed up for #TeamJAF, there is still time! Whether you want to run the race yourself or pledge to support a #TeamJAF runner, we welcome and appreciate the support. Visit our webpage to sign up!