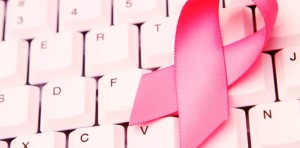 We're very lucky to live in a time when so much information is available to us with just the click of a mouse. We know online forums have provided a lot of comfort and resources to the patients and families we serve, so we've reached out to our community to share the websites that make life easier for those dealing with cancer.
Here are our favorites and why we appreciate them:
Sly Reply and Volunteer Spot

: Great sites for coordinating meals and support needs; simple, intuitive and easy-to-use.
Meal Train:

Another user-friendly way to organize dinners for families during a medical crisis or challenging time. The online calendar simplifies the process of giving and receiving meals.
Caringbridge.org:

An amazing site that enables patients and their families to keep everyone up-to-date on appointments, treatments, etc. Photos can also be posted and

friends and family can post comments.
Lotsa Helping Hands:

This site also allows families to create a community of helpers online, and post needs on calendars that are viewable and accessible to all. It's great because it allows patients and families to avoid sometimes awkward phone calls and requests when they're not feeling up to talking; they can simply post tasks publicly and anyone in the community can sign up.
Neighbor Brigade

Another great website for rallying communities to help individuals and families during medical illnesses or tragedies. This Massachusetts nonprofit, with chapters throughout the state, organizes volunteers to step in when family members and friends can't do it all, providing help with everything from grocery shopping to meal delivery, carpooling to light house or yard work. Help is quick, caring, free and comes with no strings attached. And if there's no Neighbor Brigade in your town, you can start a new chapter!
The Association of Cancer Online Resources:

Known as ACOR,

this is an incredibly useful and much-visited site. There, patients and families can find supportive online cancer communities, based on their specific cancer, and post questions, discuss treatment options or just get a much-needed pick-me-up. The site is free and offers a large collection of cancer-related online email lists, serving patients and families around the world.
The National Children's Cancer Society:

A very helpful site for parents dealing with the cancer diagnosis of their children. The Society provides financial assistance, as well as support, resources and a "Beyond the Cure" survivorship program.
ClinicalTrials.gov:

A treasure trove of up-to-date

information on federally and privately supported clinical trials for a wide range of diseases and conditions. Developed by the U.S. National Institutes of Health and the Food and Drug Administration, it contains more than 130,000 trials sponsored by the NIH, other federal agencies and private industry.
American Cancer Society:

A solid catch-all for cancer information, prevention tips, treatment options, research, activism and support.
We know many of our grant recipients have learned about new cutting-edge studies, research and treatment options through online communities, where they can "talk" – patient to patient and family to family – with others going through exactly what they're experiencing. It's really powerful and immensely comforting to share information and inspiration with those who truly understand. And it's especially heartening to connect with those who have come through cancer and are now healthy again. Like Joe, they give hope to everyone.
Do you have a favorite website that's helped you or someone you love cope with cancer? Please share it with us here. And thanks to all of our followers who contributed.