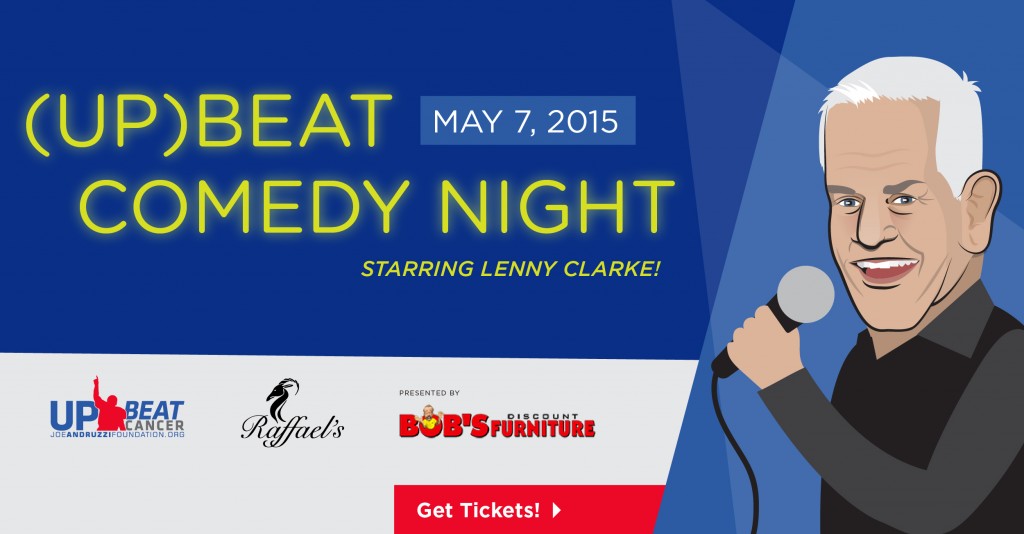 So "a Bob, a Lenny, and a Joe walk into Raffael's"…
Laughter is the best medicine and, once again, the Joe Andruzzi Foundation is here to give you just what the doctor ordered! Join Joe, Jen and our entire foundation on Thursday, May 7 for the Second Annual (Up)Beat Comedy Night fundraiser, presented by Bob's Discount Furniture, starring funnyman Lenny Clarke and a cast of New England's Best Comics. The event will be held at Raffael's in Walpole, MA, which has been generously donated by co-owner Joe Bartucca for the second year in a row.
All proceeds raised through the event support the Foundation's mission to alleviate cancer's financial burdens on patients and families, while also funding critical pediatric brain cancer research at Boston Children's Hospital.
Click here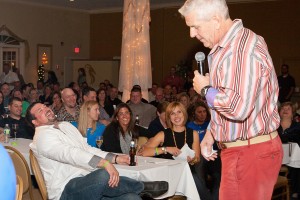 to purchase your VIP or general admission tickets today!
In addition to raising funds in support of cancer patients and spreading smiles through laughter, the comedy event will promote the Foundation's (Up)Beat philosophy, which encourages a positive approach in the face of adversity. Cancer is no laughing matter, but that didn't stop Joe from taking a positive approach to beating cancer. The Joe Andruzzi Foundation is committed to helping the community of cancer patients and their families nationwide do the same because we know there's life beyond cancer.
Last year's event brought over 250 attendees and almost $16,000 in donation to JAF. General admission tickets are $50, and VIP/preferred seating tickets (including a special gift from Lenny) are available for $150. Don't forget to arrive early to meet Joe and Jen Andruzzi at the 6:30 cocktail reception before the 8:00 pm show!
Visit http://bit.ly/comedynight2015 or info@joeandruzzifoundation.com for more information on this year's event.