With all of the group training and team camaraderie, Team JAF is a very close knit group. While many of our 2014 team runners are returning members, it's always such a thrill for Jen and I to see new faces in the mix. Kirsten Holmes is a new face this year, but she has already taken up our (Up)Beat message. 

Kirsten joins us this year for her first Boston Marathon, which happens to also be her first marathon in more than ten years. She fights through the struggles and pains of training by remembering all the good she is doing for cancer patients and their families by running for Team JAF. 

Her determination represents everything we stand for at the Foundation, and she has made a wonderful addition to our team. We hope this is the first of many runs that Kirsten and Team JAF complete together! 

Click here to help Kirsten meet her fundraising goal!

– Joe Andruzzi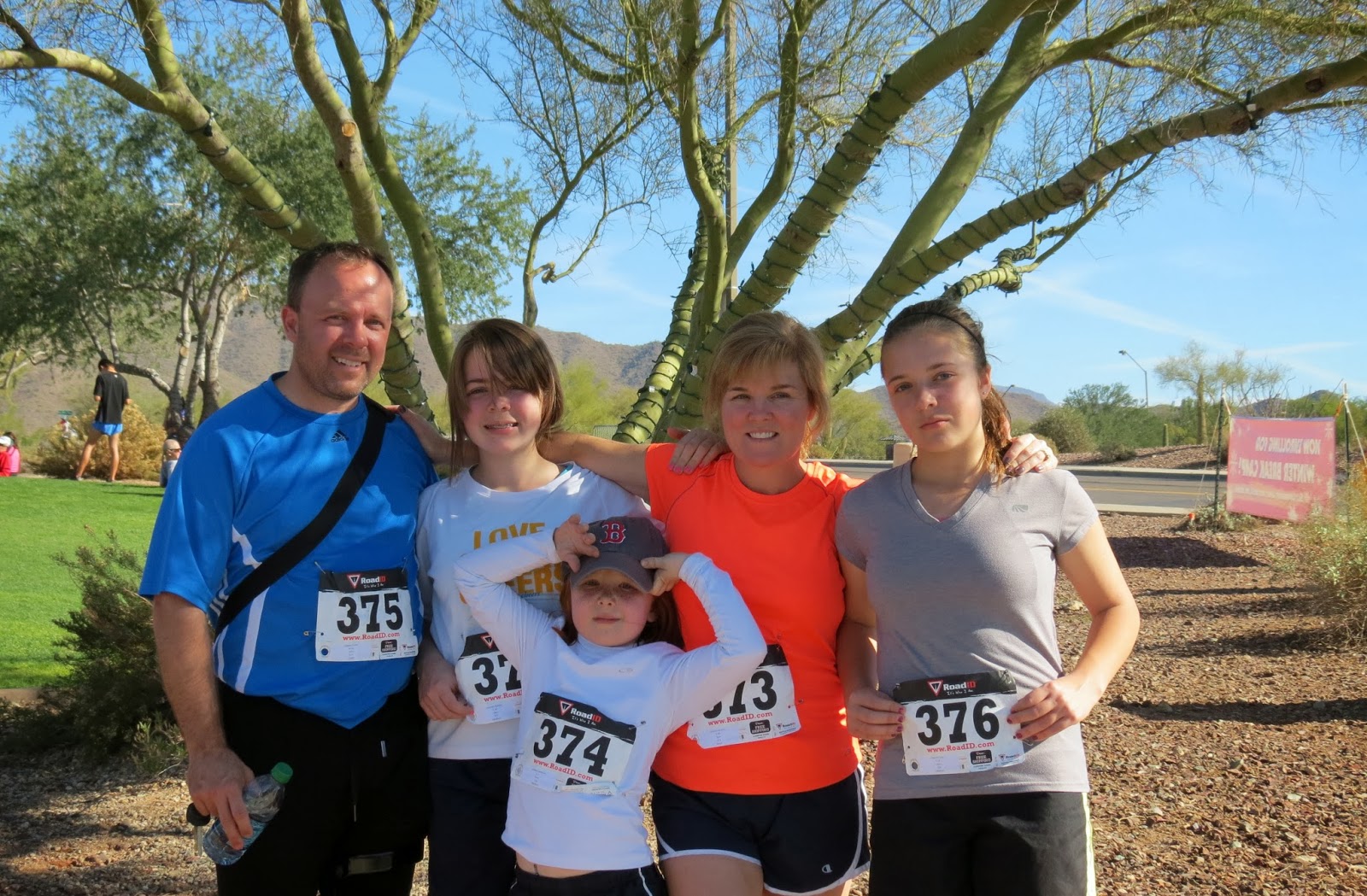 MEET KIRSTEN HOLMES

NAME: Kirsten Holmes
HOMETOWN: Easton, MA
FUNDRAISING GOAL: $8,000
JAF: What inspired you to run for the Joe Andruzzi Foundation Marathon Team this year?
Kirsten: I have always wanted to run Boston, and know that JAF does great work and helps so many families. Just knowing I can help by raising money and doing something I enjoy, is inspiring. I signed up with a friend who was planning on running with them, but had to drop out because of health reasons.
JAF: What's your marathon fundraising goal? How do you plan on reaching that goal?
Kirsten: My goal is $8,000. I am having a couple of fundraisers, personal letters, raffles, etc.
JAF: Have you ever run a marathon before? If so, which? When/how often?
Kirsten: Yes, once—Marine Corps in 2003— it was so long ago, it's like I never ran one!
JAF: How's training going? What is your regimen?
Kirsten: It's going great so far.  I try to do my long runs either Friday or Sunday because of my work schedule.  Sometimes I can get a Saturday group run in, but I do get to meet a group for shorter runs once or twice a week.  I am also cross training and remembering to rest. I am planning on the group hill training if it ever stops snowing.
JAF: How do you motivate yourself to train when it's freezing cold or snowing?
Kirsten: I think about the finish line and know that I am doing this for a great cause.  I don't mind the cold once I get going, but the snow is a nuisance. I'm not really that tall, so I would prefer there to not be any snow-banks, so people can see me and I can see them.
JAF: What are you doing to fundraise?
Kirsten: I have two fundraisers planned.  I have reached out to family, friends and some local businesses. My daughter is planning on doing an event through her school as well.
JAF: Do you do other charity work? How/why did you get involved?
Kirsten: I help fundraise for our church and local non-profit sports programs.  I also do the Walk for Hunger in the spring with my daughter.  I help provide meals for a local program in town as well.
JAF: Anything else you'd like our supporters to know about you or your family?
Kirsten: I have an extremely supportive family.  They have been very helpful with my running schedule and with my fundraising efforts.
JAF: Do you have a "theme song" and – if so – why is it YOUR song?
Kirsten: I love The Rising or Further on up the Road by Bruce Springsteen.  Both motivate me whenever I hear them, and they've been on any playlist I have had for the past 10 years.
JAF: What do you do to stay "upbeat" and motivated while training?
Kirsten: I try to pick good (peaceful) routes.  On my last longer run, I went through Stonehill College and they have signs on all the lamp-posts that say "Lux et Spes" or "Light and Hope." I have shared this with my donors—we are the light and hope for so many families, and that will keep me upbeat.
JAF: What would surprise the inexperienced about marathon training?
Kirsten: Probably chaffing, you just never know where it will turn up next.
JAF: Is "runner's high" a myth… or real?
Kirsten: I think it's real.
JAF: What's the best training meal or snack?
Kirsten: I love chocolate milk when I finish running.
TO READ OTHER TEAM JAF RUNNER PROFILES, VISIT: CLICK HERE