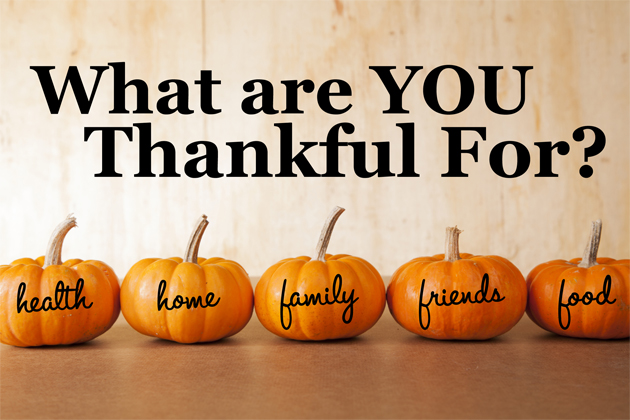 Today is always one of our favorite days of the year: great food, getting together with family and friends, football, and the opportunity for us to reflect on everything we're grateful for this year.
I have been cancer-free for eight years now, and the Joe Andruzzi Foundation has spent those years helping individuals and families struggling with cancer. With every year that goes by, I'm more appreciative that I am still here, and that Jen and I get to do this work.
So before we sit down and dig into some turkey legs, I wanted to count down the top five things JAF is thankful for this Turkey Day: 
#5 – Our #TeamJAF Runners
What more can we say about our incredible runners? Between the Boston Marathon, the Falmouth Road Race, and the New York Half Marathon, #TeamJAF runners raised more than $260,000 for our foundation in 2015. And guess what? We're going back to each in 2016!
By the way, we're still accepting applications for next year's Boston Marathon and New York Half Marathon!
And, remember – Always Run To. Always Run For. Never Run From.
#4 – ALEX AND ANI
This past August, ALEX AND ANI celebrated the two-year anniversary of designing its CHARITY BY DESIGN "Positive Is How I Live" bangle for the Joe Andruzzi Foundation. To date, hundreds of thousands of bangles have been sold, with 20 percent of the proceeds from each bracelet benefiting the Foundation!
And for the second consecutive year, they thought it would be fitting to help us highlight the meaning of gratitude by generously donated their resources towards creating a beautiful video presentation to share with our gala attendees earlier this month, which highlighted one of our young patient recipients named Cole. 
We're so inspired by the members of the ALEX AND ANI team for their enthusiasm in making a difference through their amazing commitment to so many nonprofit organizations. Plus, the bangle makes a great holiday present. (Hint, hint, guys)
#3 – Honey Dew Donuts
Last month, Honey Dew (the official coffee of the Joe Andruzzi Foundation) brought back the JAF-inspired "(Up)Beat Donut," offering it at all of their 145 locations throughout Massachusetts, New Hampshire and Rhode Island, with a portion of the proceeds from the specially-created red and blue-sprinkled, chocolate frosted donut to be donated to the Foundation.
Additionally, all Honey Dew locations sold $1 and $5 window decals, and matched & donated all proceeds of the decals, dollar for dollar, to JAF for the month of October.
We also re-launched our October social media contest, where customers vied for the chance to win an Apple® Sport Watch when they posted a "selfie" with a life size cut-out of yours truly found at participating Honey Dew shops using the hashtag #IFoundJoe.
Together, we raised $30,000 for families across the area – and on Monday (11/30) from 6AM to Noon, Honey Dew is offering FREE #UpBeat donuts to customers as a way to say thanks to everyone for supporting the initiative!
#2 – Our Patients
Everything we do here at the Joe Andruzzi Foundation is geared towards helping a growing number of our patient recipients. While our assistance comes at an extremely difficult time in their lives, we are continually blown away by the upbeat spirit each patient we meet exhibits.
Whether it's a group of patients we surprise in-treatment, a Codzilla ride full of laughter, or introducing a young family to their favorite Patriot players – we are truly blessed to be able to bring positivity to the lives of those we serve.
#1 – JAF's Amazing Supporters
Of course, we are incredibly thankful for the love our foundation receives each and everyday from our supporters – led by our long-time friends at East Commerce Solutions, Inc., and its fearless leaders – Ed and Lisa Medeiros – who Jen and I were honored to present with the 2015 (Up)Beat Award at the Gratitude Gala a few weeks ago. Their commitment to our foundation over the years warms our hearts in ways we never thought imaginable.
And a HUGE thank you goes out to each and every one of you for all of your love, guidance, and generosity since the beginning of our foundation. We feel humbled and blessed to be part of such a strong and supportive community dedicated to helping others in need, and we look forward to continuing our upbeat adventures with all of you down the road.
So grab a couple extra helpings of turkey and stuffing – you deserve it! Thanks for being in our corner!
Gobble, gobble!
– Joe Andruzzi