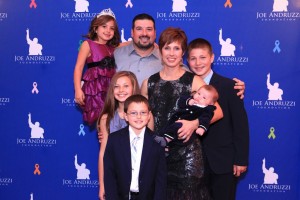 Jen and I hope you all enjoy the holiday, and that tomorrow evening finds you snug and happy in turkey-and-pie-induced food comas.
I cherish my family and friends, living my life to the fullest. I personally am so thankful to celebrate five years of living cancer-free. Being diagnosed with cancer changed my life. It also helped me fully realize a calling and inspired me to do more for others. And it motivated Jen and I to start our Foundation. I am grateful for all experiences these past five years, and am happy we were able to turn such a personally challenging event into a positive, life-affirming new direction.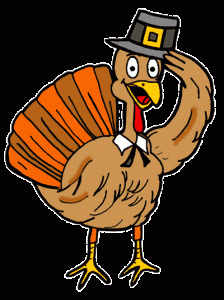 And speaking of positive, we at JAF are also so grateful for the new initiatives we've launched this year, with the help of our generous friends and sponsors. Our new (Up)Beat Cancer rallying cry has helped us refine our vision as an organization, and really focus on our core values: helping people and smiling along the way. Getting patients – especially kids – out of the hospital for fun and family time has always ranked high on the list of things we do. (As have hospital visits, where we aim to cheer patients up.) But now we're more focused than ever on helping those we serve play, laugh, and joke together.
To that end, we're very grateful for the
Daily Dose
. Our Twitter and Facebook campaign to collect the hilarious quotes of children has been so much fun. It really has provided us with daily "medicine" for the soul. Many people have sent us such funny quotes; they've made me laugh every day. We owe a big thank you to our sponsor, Millennium, for continuing to match each quote with a $5 donation. And we also thank our friends at Digitas for all their work on this creative, highly-visible campaign.
Our Foundation benefited from some other incredible teamwork this year, too. As New England sports fans, we're always grateful for Tom Brady. But this year, his throws have special meaning, as National Grid donates a $700 patient grant to JAF every time
Tom tosses for a touchdown
. It's been awesome watching Tom play this season, knowing every successful touchdown throw directly helps patient grant recipients!
We truly have amazing partners and sponsors, and we're giving thanks for them every day, especially in the lead up to our Dec. 3 annual
New England Celebrities Tackle Cancer Gala
. Every year, they provide more and more, allowing us to do more as a Foundation. We're so proud of our work and their support. It's truly an honor to help families struggling with cancer, and we feel blessed to ease their lives just a little during treatment.
So… that's what I'll be saying thank you for this Thanksgiving. It's a long list, but that's a great problem!
How about you?
–
Joe Andruzzi