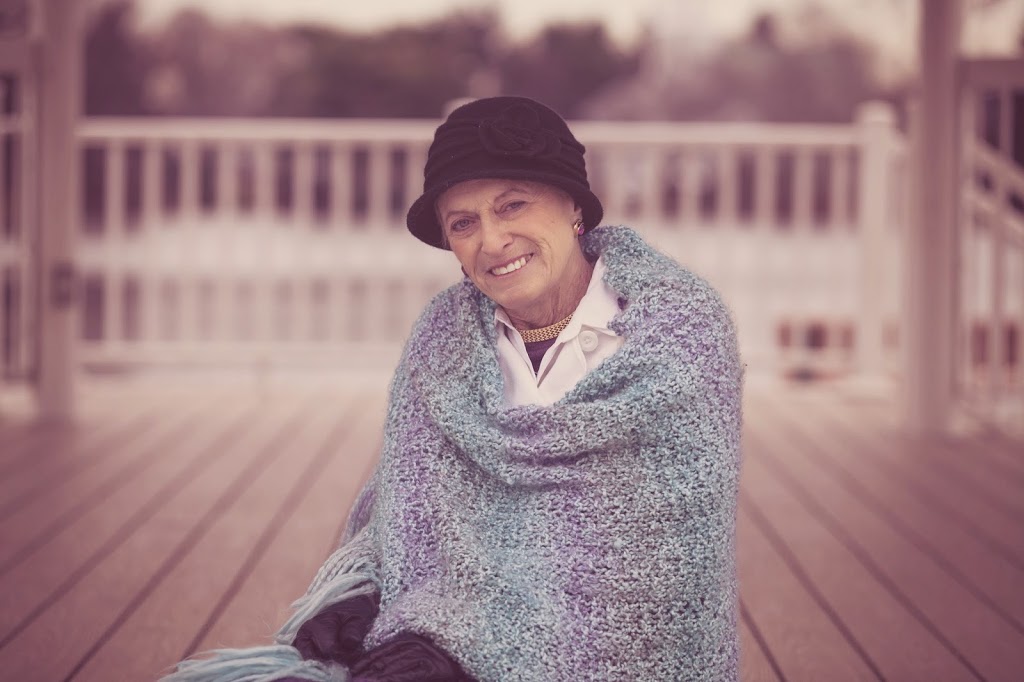 Effie Legaspi Photography
Some days are easier than others when it comes to keeping up our (Up)Beat mentality, and today is one of the hard days.
A dear friend of our Foundation, and a member of our patient family, Claire Muollo, passed away last week, ending a five-year battle with cancer. While her passing is a devastating loss to everyone who knew her, Claire lived her life and fought her battle with a smile on her face. She was the embodiment of our (Up)Beat mission, using her positive outlook to fight her own battle and inspire others to stay strong in the face of their fight with this terrible disease.
It is with a heavy heart that we all mourn the loss of Claire, but it is with a smile that we remember her laugh and her infectious spirit. Our Foundation had an opportunity to assist Claire as she endured her fight with cancer and we had the good fortune of learning a little more about her battle, her outlook on life and the power of positivity a few months ago. To honor her memory, I'd like to share her story:
In 2009, Claire noticed a strange yellow tinge in her skin, and decided to visit her doctor. At age 61, she was diagnosed with pancreatic cancer and underwent an invasive Whipple procedure, which required nearly a month-long recuperation. Claire then began a grueling regimen of chemotherapy and radiation, which she was in and out of for more than four years. Claire finally lost her battle with cancer last week, after the cancer spread into her lungs, but she never lost her positive spirit.
Despite her diagnoses, Claire never gave up her fight, battling cancer with energy and determination. She also recognized the importance of fighting it on a larger level, and founded an incredible organization that helps raise funds for pancreatic cancer research. In combination with her brave spirit, Claire's
Promises for Purple
organization is her legacy. Founded in 2010, Promises for Purple is run and staffed by Claire's family and friends, and holds an annual Pancreatic Cancer Awareness walk every November in Braintree, Mass. To date, they have raised $90,000, all of which goes to the pancreatic cancer research headed by Claire's physician, Dr. Brian Wolpin at the Dana Farber Cancer Institute.
We were connected to Claire nearly two years ago, through a mutual friend of the Foundation, and were deeply moved by her story. It was truly a privilege getting to know her in the short time we spoke. We were proud to join her in her battle against cancer and provide funds that allowed her to focus on feeling better, rather than paying for treatment. However, Claire was never the type to simply focus on herself. Not only did her relationship with our Foundation help ease her own financial burden and allow her to better focus on her fight, but she was also able to focus her energy on helping others.
"Everywhere I looked I saw pink ribbons and pink bows," said Claire. "The Dana Farber Foundation is an incredible organization, but pancreatic cancer needs awareness too, so I started Promises for Purple to spread our message and raise funds."
Claire's commitment to helping others, despite her own struggles, was truly remarkable and embodied everything we stand for here at JAF. We work hard every day to help ease the burden for cancer patients and their families, and we are so proud that one of our own joined the fight in such an impactful way. We continue to be inspired every day by Claire's memory, her organization, her unwavering positive outlook and her ability to "pay it forward."
We are so thankful that we were able to meet and get to know Claire for the incredible woman that she was, and the palpable positivity and spirit with how she fought cancer.