On a beautiful spring evening, the Joe Andruzzi Foundation (JAF) gathered at Davio's in Foxborough, MA, to celebrate 15 years of providing help, hope, and a reason to smile to New England cancer patients and their families when they need it most.
"We are so glad to have everyone here tonight," said Joe Andruzzi, Chief Engagement Officer.
We welcomed a cross-section of staff, former and current board and committee members, and partners at the event. Joe and Jen expressed their gratitude for the Foundation's supporters over these many years, including JAF staff, who were each recognized individually.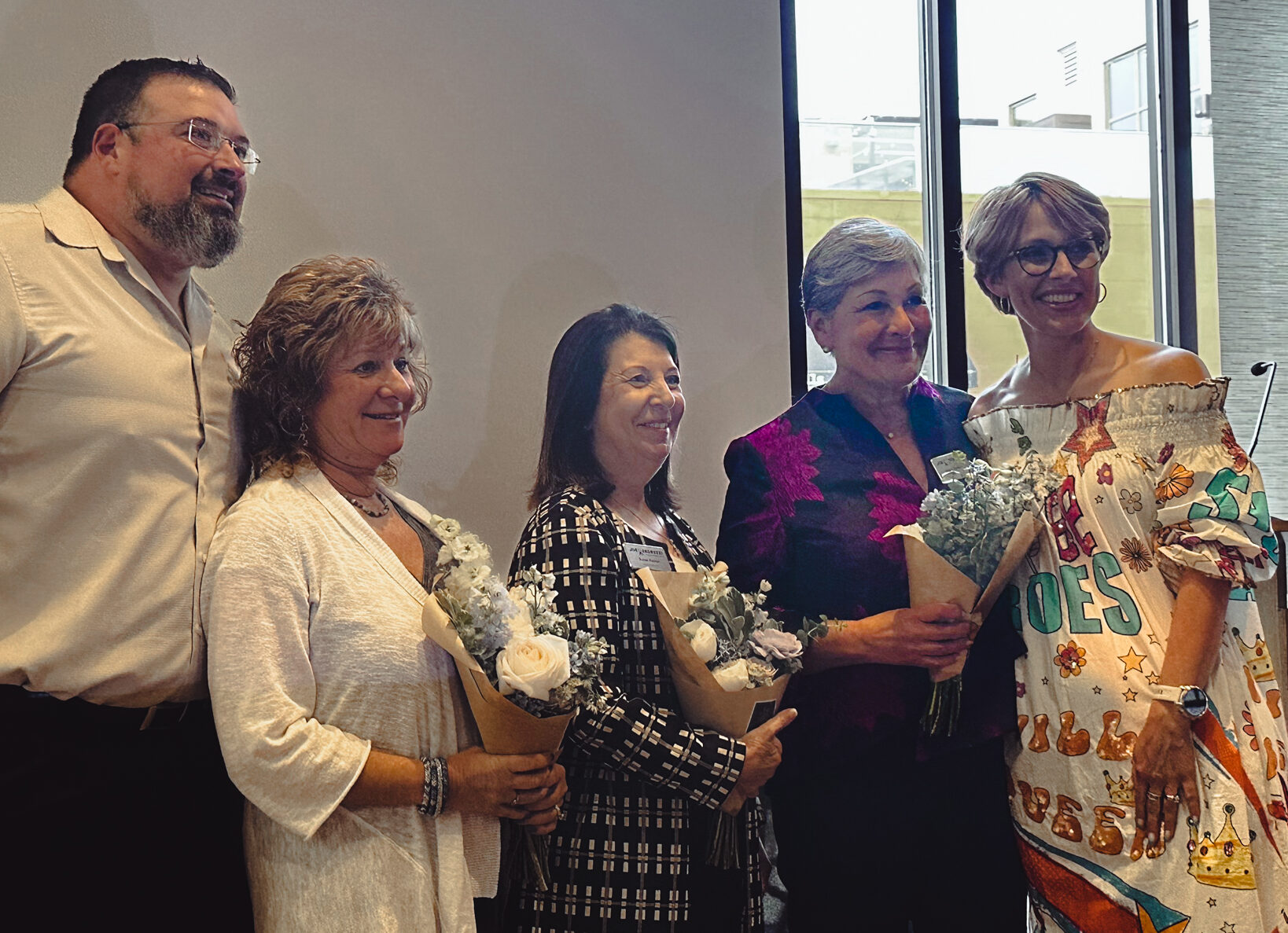 Three of JAF's board members leaving their posts this year were given special recognition – Susan Kaplan, Ronny Mosston, and Faith Weiner. President and CEO Jen Andruzzi noted:
"Each of these women has provided their valuable counsel, wisdom, experience, and friendship to me professionally and personally. The Foundation is better because of you."
Jen went on to reflect on how JAF's programs have expanded since the Foundation started:
"One thing I can tell you that hasn't changed in 15 years is our impact. Our recent hospital visits with cancer patients confirmed for Joe and me that we made EXACTLY the right decision when we founded JAF with a focus on helping with everyday household expenses."
"JAF's assistance is helping patients in practical ways, giving hope and dignity while going through their cancer journey," she said.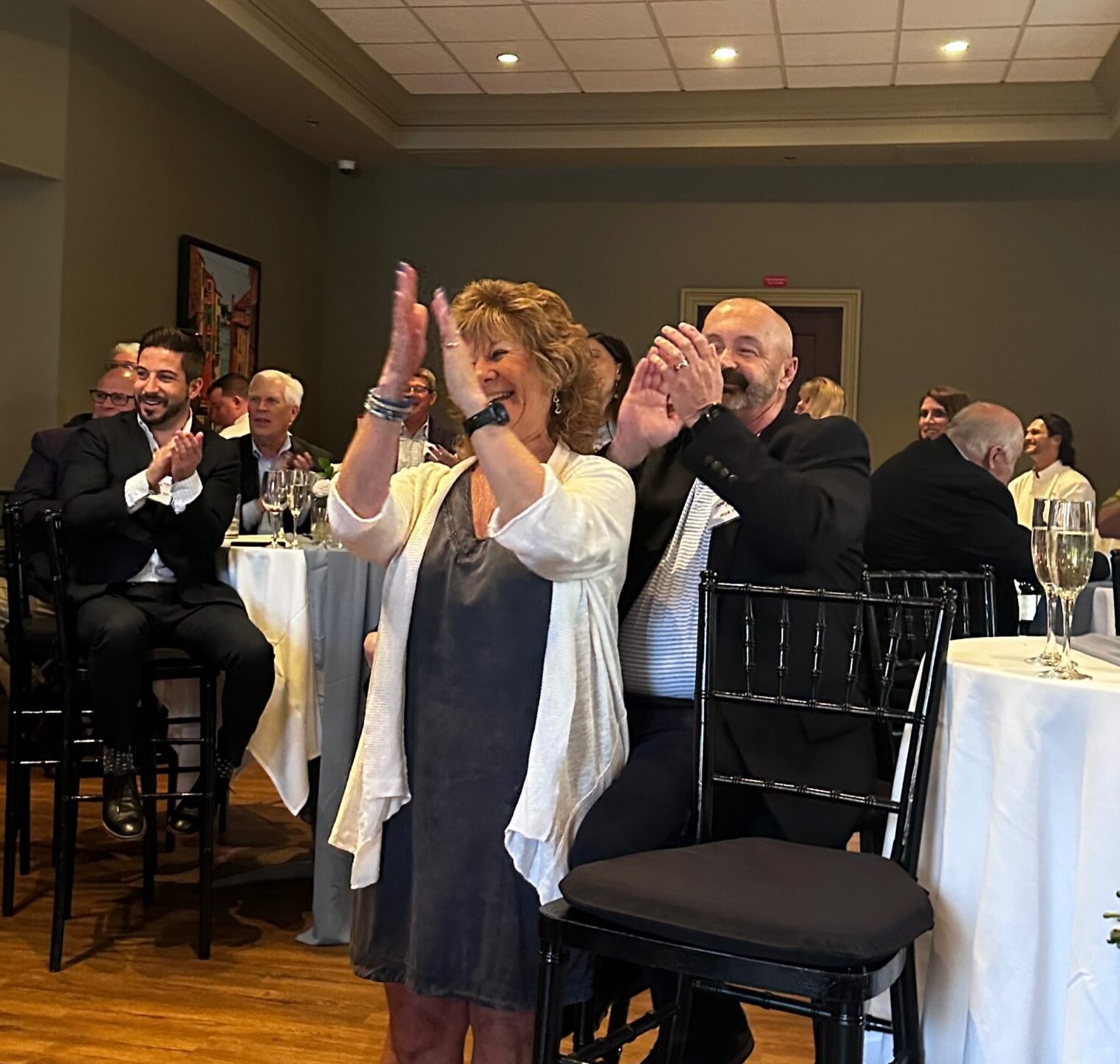 To that, Jen shared a video outlining initiatives for the Foundation in the coming months and years. Some items mentioned were increasing the average financial grant for patients, improving accessibility to support for all patients, expanding Treatment Transportation and Extraordinary Need Assistance, and building the capacity to get it all done. This news received a resounding round of applause from guests!
Not to be outdone, Joe Andruzzi had his own video and special announcement, unveiling a Soprano-style video (created with help from friends at 5Tool Productions) that revealed that this year's gala would be held in BOSTON at the Fairmont Copley Plaza on Thursday, October 26.
Closing the formal program was a spectacular cake with the JAF anniversary logo. The Andruzzi children surprised Jen with a cake to celebrate her birthday, which shares the same day as JAF's official incorporation.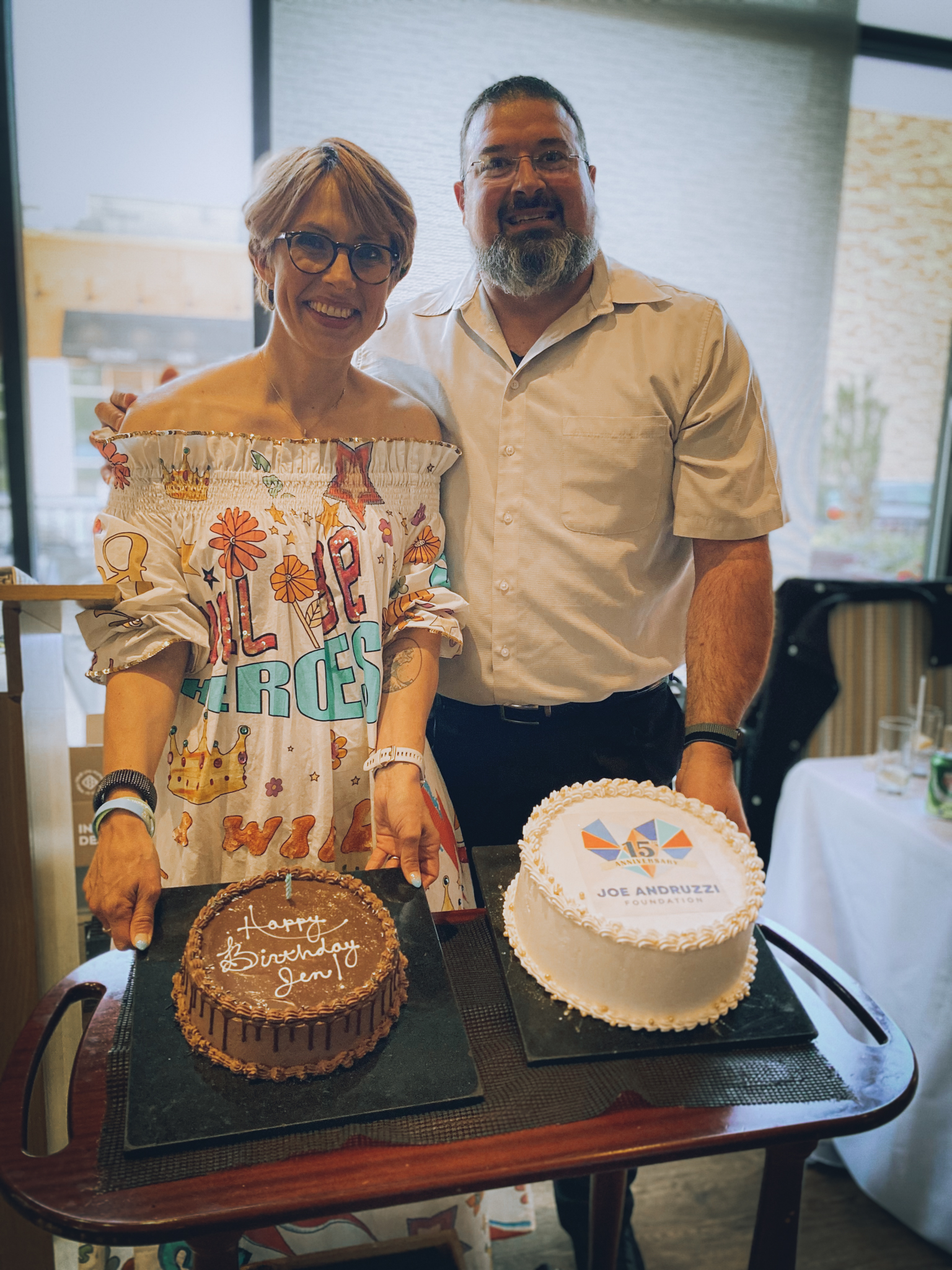 Special guests included Honorary Board Members Carter and Lucy Buckley, M.D., State Representatives Jay Barrows, Steven Howitt, and Marcus Vaughan. Friends old and new lingered into the night, catching up. Thanks to our friends at Well Told Design, who treated guests to custom glasses and beautiful flower arrangements from Only Prettier Design.
Dan Carroll of Revise, commented, "It's incredible what Joe and Jen have done these last 15 years. We're so happy to be a part of JAF and helping the Foundation however we can."
Jen's final words to the audience summed up the spirit of the night perfectly, "The Joe Andruzzi Foundation is not slowing down. There is so much more to do, and we are excited about our future!"