Tim Weeks Marathon Profile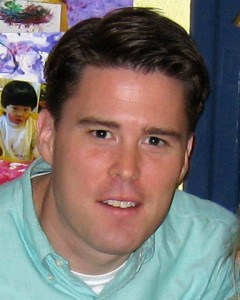 Tim Weeks
Most of the time, I consider myself very lucky. I moved to the area from Connecticut to attend Boston College (B.C.) several years ago. Now, I live in Lexington with my wife and our three beautiful daughters (ages 5, 3 and 7 months).
While I'm a tax attorney and not a trained runner, I immediately jumped on an opportunity to secure a bib number for the 2011 Boston Marathon upon seeing an email from a colleague at work. I knew it would be a challenge considering that I have never run anything more than a 5-mile Thanksgiving Day race in Connecticut and that I would have only 10 weeks to train. But, I've always admired the marathon runners since my days at B.C. and knew that running this marathon would be for a very good cause. So far my workouts have consisted of weekday early morning rides on my spin bike or my "Colonial" runs between the Lexington and Concord Greens.
I've been very fortunate to have such a happy and healthy family. Those times that I have taken my daughters to Children's Hospital or other hospitals in the Boston area, I always have been impressed with the courage and hope of those battling diseases much more challenging than anything our family has faced. I am honored to be raising money for the Joe Andruzzi Foundation, which helps fund
cancer research as well as help families undergoing cancer treatment pay for the cost of everyday bills, which often get overlooked.
It's not difficult to run for something this important. So, I have two basic goals. One is to complete the race because I don't want to let down those who are supporting me and those who are supported by the Joe Andruzzi Foundation. The encouragement from friends and family so far has been tremendous. The other goal is to raise $5,000 for the Joe Andruzzi Foundation. If I can commit to training and finishing the race, then I'm counting on everyone to help me raise money for this worthy cause. Every little bit counts. Please consider donating now.
Stephanie Riley Marathon Profile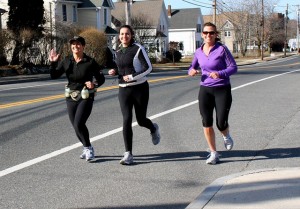 It took awhile to find my passion, but it is divided between running and community service. I grew up in Wakefield, attended University of Massachusetts Lowell and now live in Saugus. I've always been a hard worker and when I set goals I'm determined to attain them.
Upon graduating, I took a job in the staffing department of Fidelity as an executive assistant. One of the programs I like the most at Fidelity is the "After 5 Program," which offers different service projects such as Room to Grow and the Boston Food Bank. I try to attend at least once or twice per month. Additionally, I have an inner city pen pal I correspond with regularly. I also volunteer for the Red Sox Foundation.
Although a bit injury prone, I started running my freshman year in high school and continued through college. Last year with very little training, I finished two half marathons and the Walk for Hunger. When a co-worker mentioned a chance to get a bib number for the 2011 Boston Marathon, I jumped on the chance. I'm taking a cross-training approach and building up my mileage progressively.
Sadly, my grandfather died of colon cancer a few years ago and my uncle continues to battle chronic leukemia. Recently, my brother was in the hospital for fluid on his lungs from an infection. Each night I raced from work to the hospital and paid unplanned money for parking and meals. I experienced how draining and exhausting it can be so it's hard to imagine how people (especially those with children) sustain this for long periods of time and for more serious illnesses. That doesn't even cover the possible loss of income that families also encounter. Now I can appreciate even more what the Joe Andruzzi Foundation does to give families with patients
undergoing cancer treatment once less thing to worry about by paying for the cost of everyday bills.
I'm finally fulfilling a childhood dream of running the marathon and just hope I finish. It's awesome to not only run, but also help people at the same time. For me, it's an honor to represent the Joe Andruzzi Foundation. Since it's my first time fundraising, I'll need everyone's help to meet my goal of raising $5,000 for the Joe Andruzzi Foundation. Please consider donating now to this important cause.
Thank you for your contribution.