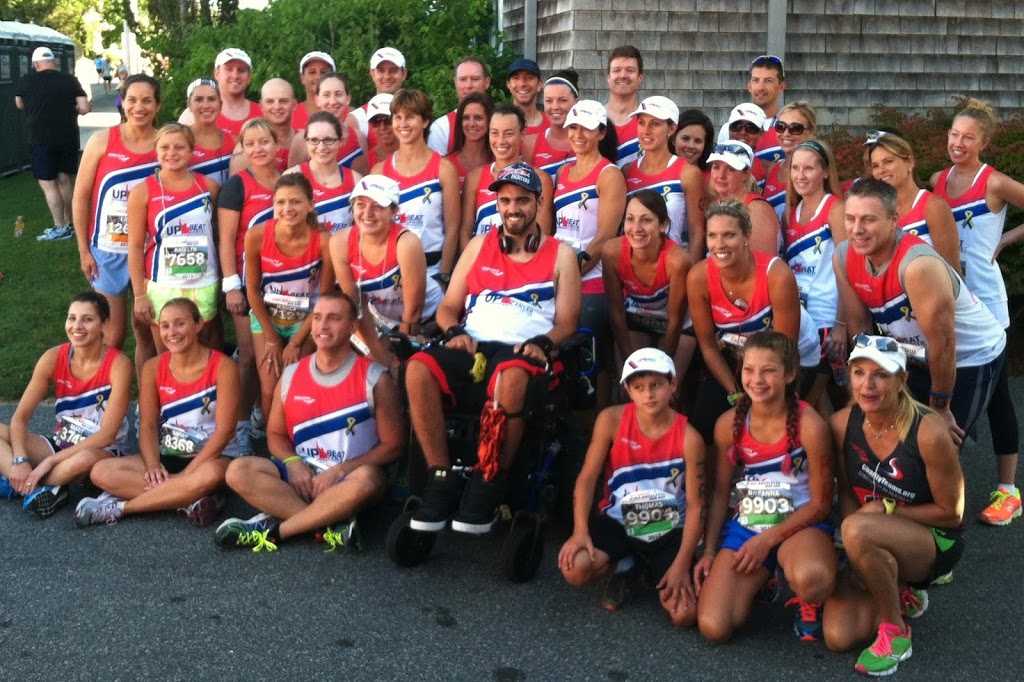 Last year, 63 Team JAF runners hit the Cape Cod pavement at the New Balance Falmouth Road Race, raising $147,000 in support of families affected by cancer, while also spreading JAF's (Up)Beat philosophy.
This year, JAF advocates and supporters will gather in Falmouth once again for the cause, showing positivity in the face of adversity, and raising funds to provide help, hope and a reason to smile for cancer patients and their families.
We hope you'll join us!
After racing alongside our Team JAF runners/fundraisers in Falmouth last year, I can tell you firsthand how rewarding the experience can be. There is little that compares to running with 12,000 athletes on the scenic 7-mile waterfront course, traversing through Woods Hole in the heart of Cape Cod. The competition is widely regarded as one of the most enjoyable road races in New England, and has become a staple in not just the coastal community, but also the charitable one.
Each JAF runner commits to raising a minimum of $1,250 by asking friends, family members, businesses and community groups for their support. We set the bar high, but each dollar we raise helps cancer patients and families pay necessary bills, allowing patients to focus on the fight against cancer.
Team JAF runners are also encouraged to spread our (Up)Beat philosophy as they fundraise and compete, showing how a positive attitude can conquer any hurdle. From something as simple as running a race, to something as strenuous as battling cancer, a positive outlook can transform the outcome.
I hope you'll join Team JAF as we set our sights on the 42nd New Balance Falmouth Road Race on Aug. 17. Push yourself, help support cancer patients and run with us towards the finish line. And remember – Always Run To. Always Run For. Never Run From.
To join Team JAF for the 42nd New Balance Falmouth Road Race this August, download, complete and return this application to TeamJAF@joeandruzzifoundation.org.
Can't make it, but want to make a donation to a Team JAF runner? visit http://bit.ly/FRRTeamJAF
For more information, please call 508-261-0630 – and be sure to track Team JAF's training and updates by following our Twitter and Facebook pages, as well as JAF's blog and the #TeamJAF hashtag.
Happy running!
– Jen Andruzzi
Click here to help us spread the word on Twitter.