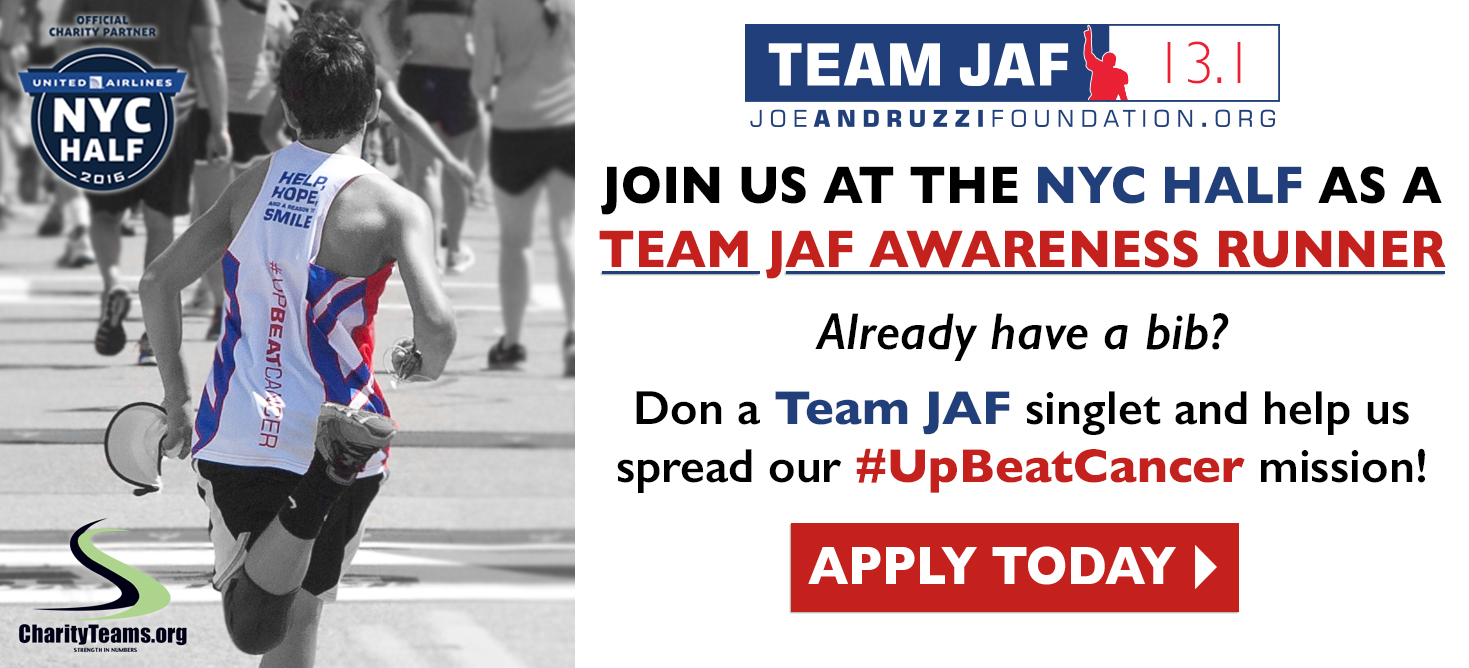 Happy New Year from the Joe Andruzzi Foundation! The last few months of 2015 were action-packed at JAF, and we're looking forward to carrying that over to the year ahead.
One of the first initiatives we're looking forward to in 2016 is Team JAF's second annual trip to the United Airlines NYC Half Marathon in Manhattan on Sunday, March 20.
The race will take Team JAF runners on a 13.1-mile tour of NYC, stopping traffic in Manhattan, from Central Park through Times Square to South Street Seaport – all to raise funds in support of JAF's mission of providing help, hope and a reason to smile for cancer patients and their families.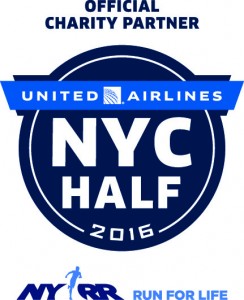 We're excited to announce that we've filled all of our charity bibs for the race – though you can join our wait list by clicking here and completing our online application – but there's also a new way you can join Team JAF at the race this year.
For the first time ever, Team JAF is fielding awareness runners to don the Joe Andruzzi Foundation's NYC Half Marathon singlets during the race to help spread JAF's mission throughout the New York area! 
Already have an NYC Half bib – or are you a qualified or invitational runner looking to help out a worthy cause? Apply here to join the team today for free!
Whether it be a veteran charity runner lending their expertise to our mission, or a newcomer experiencing this process for the first time – all Team JAF NYC Half runners have the same goal: to help assist cancer patients and their families when it's needed most.
So…what are you waiting for? Apply to join Team JAF as an awareness runner at the NYC Half Marathon today – it's free!
For more information, contact Susan Hurley of CharityTeams at 978-852-7891 or email her at CharityTeams@CharityTeams.comcastbiz.net.
And be sure to track Team JAF's training and updates by following our Twitter, Facebook and Instagram pages, as well as JAF's blog and the #TeamJAF hashtag.