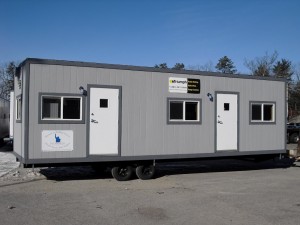 Just a month into the New Year and we're feeling more ambitious and excited than ever about the Joe Andruzzi Foundation's goals for 2012.
2011 was a banner year for our three-year-old nonprofit, as we gave $103,000 to needy families fighting cancer. Our goal last year was to double what we gave in 2010 – $22,000. We accomplished that and so much more!
This year, we're again aiming to DOUBLE our giving. And with the average patient grant totaling around $1,200, that means many more families will receive much-needed help with bills, crucial projects and even groceries.
It goes without saying that our amazingly generous sponsors, friends and supporters have fueled our meteoric growth. We can't do this without you. Specifically, the support we receive during our two signature events – our annual golf tournament and gala – has allowed us to grow faster than even we could dream. Joe and I are extremely grateful and humbled by everyone who's helped us in our mission to assist families dealing with cancer.
So this year – to build on that phenomenal support and strengthen our most valued relationships – we plan to offer donors the opportunity to partner with us in a deeper way. We want to stay connected with you all year long, allowing us to help more patients and families through giving, outings and events.
We have three major sponsors whose model we'd like to highlight. They give year-round, in a planned and automated way, which allows us to support our recipients most effectively.
Triumph Modular, Easton Pool & Spa and Sinclaire Enterprises Inc. have all pledged a part of their profits to our foundation. Every time these companies make a sale or write an invoice (sometimes on select products), dollars flow to the families we help. Triumph has, in fact, pledged a quarterly minimum donation in addition to affixing our logo to their purchased office modules, and Sinclaire urges its heating and air conditioning customers to donate to us directly, through its newsletter and web links. Obviously, we urge all our friends to support these businesses.
The strong commitment and ongoing support we receive from these amazing companies reminds us that there are so many ways to get involved in the work we do.
Companies that offer services, such as heating, automotive and home repair, can donate labor for special projects and patient needs. Stop & Shop, for example, donated $10,000 to our foundation last year, but also gave us $4,500 in gift cards for patients and families. It was a much-appreciated creative use of the company's product that greatly benefitted the people we help.
As we move forward into the New Year, we urge you to keep our foundation in mind, and consider what you have to offer. Can you add our foundation to your company's list for matching donations? Can you volunteer to help with patient events, outings or projects – such as building a wheelchair ramp or making home repairs?
One company recently gave us a surprise donation, when it returned more than 80 percent of a check we'd written for a patient's new water heater. My take-away? If you own a company and receive a check from a charitable foundation, ask yourself: do I need all of this? Or could I return a little to this organization that's helping needy people?
Our foundation is committed to helping more patients and families every year, and given our track record we're feeling good about our goals. We want you to know when you build a partnership with us – through cash or service donations or volunteer work – you join our family, as well as our patient families. We all treasure your support as we work together to fight cancer and help each other meet life's biggest challenges.
-Jen Andruzzi