New to Team JAF, David Ross will run his first full marathon with us this year. He was drawn to the team by our mission and commitment to help patients struggling with cancer and their families.

Like too many of our JAF runners, cancer has touched David's family personally. His sister successfully fought thyroid cancer, and his mother is currently winning her fight against lung cancer. He will run this year's marathon in honor of their fights, and for all of his family members who have battled cancer.

With such strong motivating factors pushing him forward, David is off to a great start on the road to his first marathon. He has already proven himself to be a perfect addition to Team JAF with his positive, (Up)Beat and motivated attitude. In fact, he has already exceeded his fundraising goal, and we cannot wait to watch him cross the finish line along with all of his team members.

– Joe Andruzzi

Click here to help David continue his outstanding fundraising efforts for Team JAF!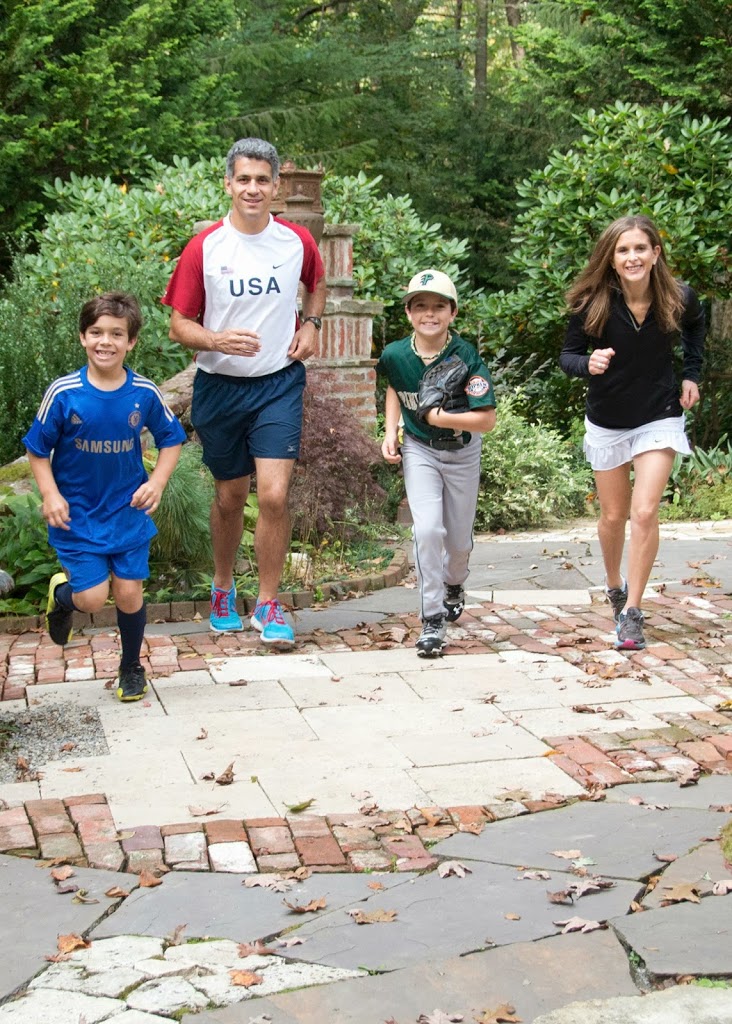 MEET DAVID ROSS
HOMETOWN: Wilmington, Delaware
OCCUPATION: Lawyer
FUNDRAISING GOAL: Originally $10,000, now $13,000 (and beyond!)
JAF: What inspired you to run for the Joe Andruzzi Foundation Marathon Team this year?
David: Having watched several family members bravely battle cancer, I—like so many others—know first-hand how difficult that battle can be for both the patient and his or her family. I know how much help, hope and support means during these trying times. As a result, I am honored and excited to be running on behalf of Team JAF and to help JAF provide invaluable support that many people so desperately need.
Less than two weeks after receiving the exciting news that I would be running with Team JAF, my invitation took on particular meaning when my mother was diagnosed with lung cancer. I am running in honor of her and her ongoing fight (which she is winning) and my sister, who beat thyroid cancer, and in memory of my aunt, Debbie's grandfather, and Debbie's grandmothers, all of whom bravely battled cancer during their lives.
JAF: What's your marathon fundraising goal? How do you plan on reaching that goal?
David: My original fundraising goal was $10,000. I am thrilled that through the generous support of family and friends, I already have surpassed that goal – but that isn't stopping me from continuing my efforts to raise as much as I can for JAF.
JAF: How's training going? What is your regimen?
David: Training is going great. I use a training plan that involves one day of speed work, one tempo run and one long run, as well as two cross-training sessions, per week.
JAF: How do you stay upbeat and motivated to train when it's freezing cold or snowing?
David: My primary motivation is thinking about the people we are raising money for and how much harder it is for them than it is for me. Watching my mother so courageously fight her battle—which is far more challenging than anything I have had to deal with—is a continuous inspiration to push on. I also think about how exciting it will be to be part of the Boston Marathon this year. And I have very special friends who are doing much of my training with me, even though they are not running the marathon. Knowing they will be meeting me forces me out of bed on days that I might otherwise think about sleeping in.
JAF: What are you doing to fundraise?
David: The focus of my fundraising has been personal appeals to my friends and family. I have been humbled by the outpouring of support.
JAF: Do you do other charity work? How/why did you get involved?
David: I do some other charity work. I get involved because of the importance of giving back to the community and trying to help some of the many wonderful charities that are doing amazing work.
JAF: What would surprise the inexperienced about marathon training?
David: Each run is its own victory, so training is filled with a lot of ups.
JAF: What's the best training meal or snack?
David: Peanut butter and anything (although PB&J on a whole wheat bagel is the absolute best).
JAF: Is "runner's high" a myth… or real?
David: It is definitely real!
TO READ OTHER TEAM JAF RUNNER PROFILES, VISIT: CLICK HERE