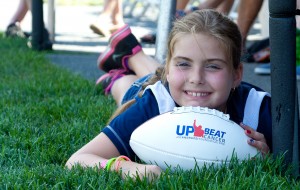 September Is National Cancer Awareness Month
September is home to some of the many National Cancer Awareness Initiatives out of the year. This is a month to build support and awareness for those battling many different types of cancer.
To help with this, we've compiled the below cheat sheet, which we hope you'll also share with friends and family: 
Childhood Cancer Awareness Month This month wear gold to support Childhood Cancer Awareness Month. Childhood cancer is the leading cause of death by disease in children under the age of 15. September is a time to build awareness for children battling cancer and encourages others to show support to the many children and families that have been affected by this disease.
Gynecologic Cancer Awareness Month September is also Gynecological Cancer Awareness Month and a perfect time to learn about the risk factors associated with this women's cancer. Help this September to raise awareness about prevention and the importance of early detection of gynecologic cancer.
Leukemia & Lymphoma Awareness Month September is also home to Blood Cancer Awareness Month. Sport your orange this month to show your support and raise awareness for blood cancers including Leukemia & Lymphoma. Help shed light on Blood Cancer to encourage and give hope to all those effected by this disease.
Thyroid Cancer Awareness Month We want to help spread the word that September is National Thyroid Cancer awareness month & spread awareness of the importance of early detection. Women & men of all ages get thyroid cancer and it is usually treatable if found early. This month is a perfect time to "Get a Neck Check" and learn the early signs of thyroid cancer.
Prostate Cancer Awareness Month The week of September 17- 24th is Prostate Cancer awareness week, so what better month than to have Prostate Cancer Awareness Month than now? September is the perfect time to get your prostate health screenings and educate yourself about the risk factors and symptoms of prostate cancer.
We hope this information helps spread awareness, and in turn, helps (Up)Beat these diseases by promoting screening and prevention, as well as fundraising support for research and for families, like the Foundation's programming provides. Thank you for constantly supporting the Foundation and our work!