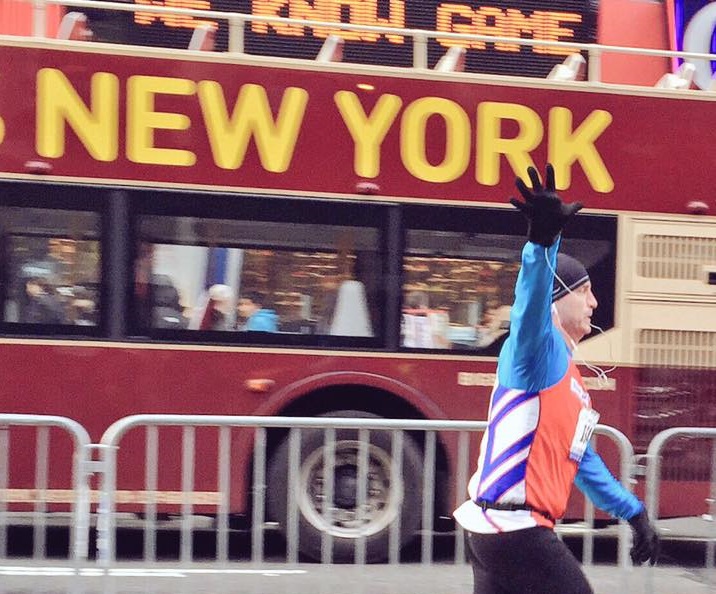 On March 20, 2016, the Joe Andruzzi Foundation's Team JAF charity runners took to the streets of New York, throughout Manhattan – from Central Park to Times Square – all to raise funds and awareness at the United Airlines NYC Half Marathon for the emotional and financial support of cancer patients and their families.
The perseverance and determination of our runners is inspiring, and we couldn't possibly be prouder of their work in the name of our Foundation's mission.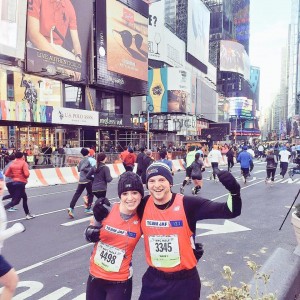 When it was all said and done, 11 Team JAF charity runners (like Bill Donovan) had raised more than $30,000 for the Joe Andruzzi Foundation – and with each stride, we collectively took a step closer to helping more patients and families than ever before. In 2015 – our inaugural Team JAF NYC Half Marathon – five charity runners raised over $10,000 for our Foundation. Next year, we're hoping to go even bigger once again!
For the first time, Team JAF also fielded awareness runners (17 in all) to don JAF singlets – led by team captain Susan Hurley of CharityTeams –  during the race to help spread JAF's mission throughout the Greater New York area. Joe grew up in Staten Island, so the city of New York has always been a special place for our foundation – and we know how every bit of help can make a significant impact in the lives of those in need. It was amazing to see just how passionate our awareness runners were about donning JAF's colors at the race, and we hope to have even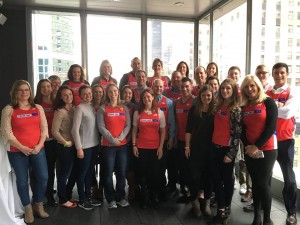 more ambassadors out on the course, representing JAF, next year.
Whether it's a veteran charity runner, a newcomer, or an ambassador – all Team JAF NYC Half runners had the same goal: to help assist a growing number of cancer patients and their families.
Mission accomplished.
We want to send special shoutouts to our good friends at Davio's Manhattan, who hosted Team JAF for an awesome pre-race celebration on their rooftop terrace — as well as our supporters at New Balance, who once again provided our runners with their amazing singlets for the race!
And last, but certainly not least, we want to say thank you to all of our fantastic supporters who lined the streets of New York City to cheer on our team and give them the energy they needed to finish strong. We couldn't do it without you! If you missed it, check out the great race photos on our Facebook page that some of our supporters sent us!
Still interested in supporting Team JAF's NYC Half Marathon team? It' not too late! Donations can still be made through March by visiting: http://bit.ly/teamjafnyc.
Until next time, remember the Team JAF mantra – Always Run To. Always Run For. Never Run From.
-Jen & Joe Andruzzi