Kristen Micho is joining Team JAF at the Boston Marathon for the first time, but she already feels like part of the family. 
After seeing the devastation at last year's marathon, and knowing that some of her friends were among the runners, Kristen took it upon herself to join us to run in honor of her city, her new family, and a great cause.
With the strength of Team JAF at her back, Kristen is sure she will cross the finish line with a smile on her face. We look forward to seeing her at the finish line and celebrating the completion of her very first marathon. 
Click here to help Kristen meet her fundraising goal!
– Joe Andruzzi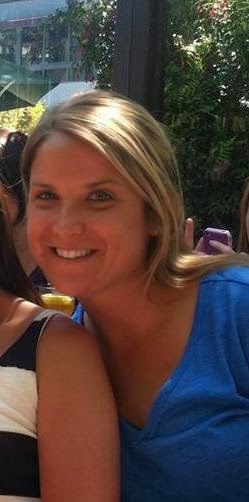 MEET KRISTEN MICHO
HOMETOWN: Syracuse, NY
OCCUPATION: Graduate Student at the University of San Diego
JAF:  What inspired you to run for the Joe Andruzzi Foundation Marathon Team this year?
Kristen: JAF is one of the only foundations I have ever consistently given back to and have done previous races for.  After last year's tragedy, I got a rush of motivation, especially since my good friends Gill Furey and Eddie O'Brien (who were representing JAF) where right at the scene of the chaos. I was inspired not only on a personal level, but also with the intent to represent such an amazing organization in a city that feels like home, and with people that feel like family. 
JAF: What's your marathon fundraising goal? How do you plan on reaching that goal?
Kristen
:
My fundraising goal is $7,500
. I plan on reaching this goal by being creative and consistent in reaching out to as many people as possible.
JAF: Have you ever run a marathon before? If so, which? When/how often?
Kristen: This is my first marathon!  I have done two half marathons (one in Hampton Beach, New Hampshire and one in Gloucester, MA), and have my third coming up in San Diego.
JAF: How's training going? What is your regimen?
Kristen: Training is going well so far, and I have been focused on following my plan. My regimen is taken from the Hal Higdon training plan. As a consistent runner already, the beginning of training is more than manageable, but as the number of miles goes up as training goes on, I know I will be pushing myself to a whole new level.
JAF: How do you motivate yourself to train when it's freezing cold or snowing?
Kristen: I am a bit spoiled because I am currently living in sunny San Diego.  I did live in Boston prior to moving out here, and I remember some pain in training for my half marathons in the cold weather and snow, so I give everyone back east lots of credit!
JAF: What are you doing to fundraise?
Kristen
: Fundraising has had its challenges, but I have been
utilizing social media
as well as personally contacting people. As a lacrosse coach in San Diego, I am in the process of organizing an event with the lacrosse club which will benefit my fundraising. I also have to give a HUGE thank you to my parents who have also been assisting me in spreading the good word to people they know regarding my fundraising.  My mom, who teaches yoga, is holding a series of classes where all the money will be going towards my fundraising. 
JAF: Do you do other charity work? How/why did you get involved?
Kristen: I am very involved in my Master's program at USD. As the co-president for the honor's society, I try to plan events that connect us to the community here in San Diego.
JAF: Do you have any funny/touching/inspiring running stories from previous races or marathons?
Kristen: No stories but a superstitious thing I do is whenever I have a bad run I throw out my hair tie that I was wearing during that run and use a new one moving forward. I have been doing that since my college lacrosse days. 
JAF: Do you have a "theme song" and – if so – why is it YOUR song?
Kristen
: My theme song continues to change, but
ROAR by Katy Perry
seems to have stuck for some time now. I'd say it's "my song" because I have become very resilient over the past few years, overcoming many obstacles, and this song is a motivator and reminder of that when I am running.
JAF: What do you do to stay "upbeat" and motivated while training?
Kristen: I keep telling myself how fortunate I am to have this opportunity and that I am running to help benefit the lives of others.
JAF: Is "runner's high" a myth… or real?
Kristen: REAL!  When you are in the moment, an internal switch turns on and you are just running on a whole new level—those are great days. 
JAF: What's the best training meal or snack?
Kristen: GNC Pro Performance-AMP Amplified Wheybolic Extreme 60. I make shakes with this stuff, which has really helped my recovery on tough training days!