Runners high? The joys of training? Not exactly.
We had to laugh at Steve Parker's take on marathon running. This 45-year-old Mansfield dad is grinding it out just for JAF, to raise money for the patients and families we help.
He's grateful for his family – his wife Jeanne-Marie and his daughters, 17-year-old Amanda and 14-year-old Emily, and even the family dog, Toby – for their patience, he says. "They put up with me even when I'm exhausted or complaining about having to get up early and run…and I complain a lot."
Thank you, Steve, for your sacrifice and belief in our cause. We'll look forward to seeing you at the finish line… but probably not as much as you'll look forward to getting there!
– Jen Andruzzi
JAF: What inspired you to run for JAF this year?
Steve: My wife Jeanne-Marie and I have gotten to know Jen and Joe a little bit over the years, and we totally believe in the work they do and are proud to support it. I saw the marathon as a chance to force myself to get back into shape, while also supporting a great, great cause.
 
JAF: What's your fundraising goal and how are you meeting it?
Steve: My goal is $10,000 – and I'm raising it mainly thru email. I'm blessed with very generous family, friends and co-workers, many of whom have been impacted by cancer.  Add a great cause to a great event and most people are willing to help.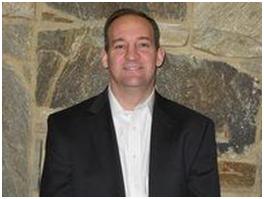 JAF: What's on your marathon resume?
Steve: New York in 2004 and Chicago in 2008. It takes me several years to forget how much I hate long runs.
JAF: How do you train?
Steve: Training is going ok. I've never done this much running in the winter. It's totally different training for a spring marathon than a fall one.  I do shorter runs on Sunday, Tuesday, Wednesday and Thursday. If I am home, I run before work, usually leaving the house just after 5 a.m.  I travel a lot so I do a lot of hotel treadmill runs.  On Saturdays, I do longer runs and try to be out before 6 a.m.  We have very busy kids and I won't let training interfere with their schedules.
JAF: How do you stay motivated to train in winter?
Steve: I've told so many people I'm doing this; I have no choice but to train. Embarrassment is a wonderful motivator.
JAF: Who's your favorite superhero? Any costumes in your closet?
Steve: Aquaman – I don't think he has a lot of fans and I feel kind of bad for him. I probably wouldn't wear his costume, me and tights don't get along that well.
JAF: How do you stay "upbeat" and motivated?
Steve: Think about the people who are being helped by the Foundation. If that doesn't keep you motivated, nothing will.
JAF: What would surprise non-runners about marathons?
Steve: Just how many miles you run in preparation.  In just the 16 weeks leading up to the marathon, I'll run more than 500 miles, and I'm not even training for a competitive time.
JAF: Runner's high… myth or reality?
Steve: For me, myth. I like to run for exercise, but hate to train for a race.  Marathon training is a total grind. The actual race is a high, starting with picking up your number, and the morning of the race is filled with anticipation. You can't beat the energy at the starting area. And to finish is a total rush. The 26.2 miles in between is awful.
JAF: What's the best training snack?
Steve: Goo (espresso flavored) and Gatorade.  For longer weekend runs, I do 6 or 7 mile loops back to my house and leave them in the mailbox. You'd be amazed at how much I look forward to them after an hour of running.