This year's Team JAF 2023 Falmouth team of 51 runners is perhaps one of the Joe Andruzzi Foundation's (JAF) largest in some time. Each runner is dedicated, athletic, and has a personal connection to cancer.
Another distinction among the group is youth. Seven runners are aged 25 and under and, after speaking with some of them, leave you feeling that the philanthropic future is very bright.
"Relentless" – Tommy O'Connor, 24, Medfield, MA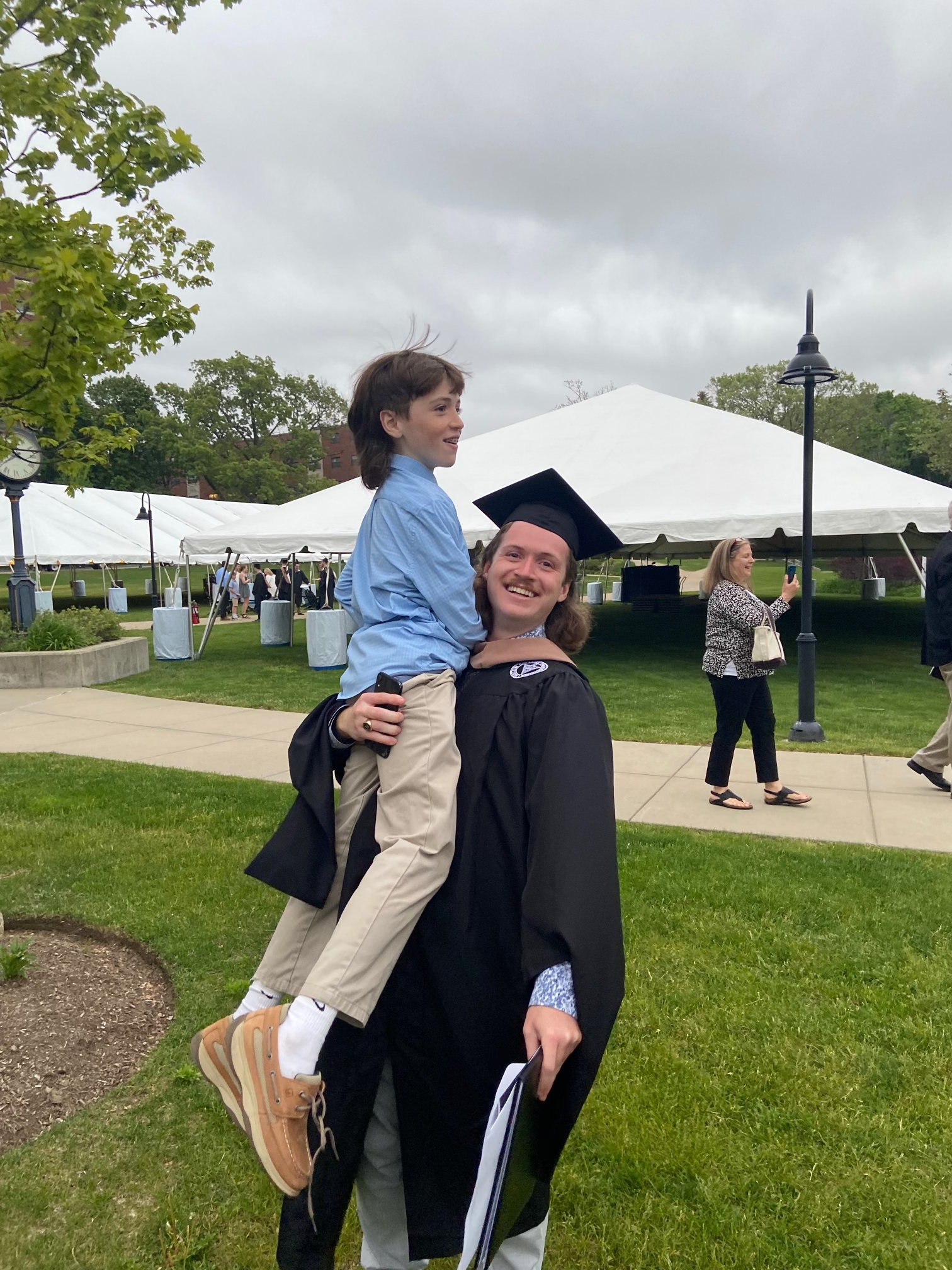 This athlete has taken to the football and baseball fields, hockey rink, and track throughout the years, enjoying them all. However, running stuck with him, and he developed a real 'competitive spirit,' always wanting to 'do better than the day before.'
That took the form of participating in more organized road races, and he's looking to do the Boston Half Marathon soon. A Providence College grad who also received his MBA, Tommy now works for Deloitte as an auditor. On race day, Tommy said two of his grandparents, each of whom lost their battle with cancer, would be on his mind and help carry him to the finish line.
Tommy shared how easy it can be to take so many everyday things for granted, saying, "When you are sick, the last thing you want to think about is expenses, adding to an already stressful situation. I run to support JAF because the Foundation preserves the dignity of the patients and their families."
"Community" – Bridget Catalano, 22, Stoughton, MA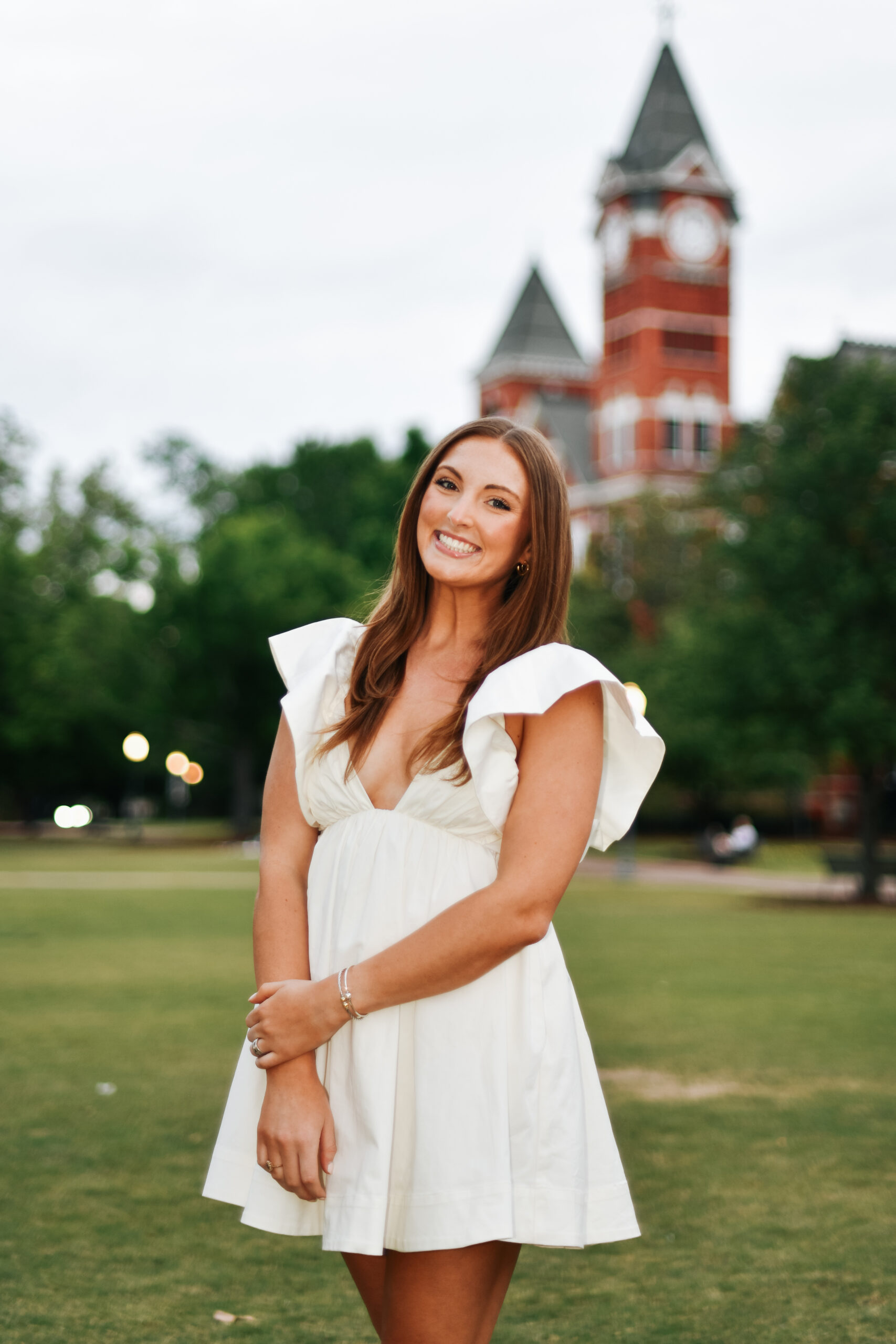 Having just graduated from Auburn University in May, Bridget is a talented young marketing professional still searching for her first career opportunity, but she has already found a passion for helping others. Bridget has had cancer touch the lives of close family and friends, and she has seen the financial stress a diagnosis can bring.
In college, her sorority's charitable work revolved around St. Jude. Having seen the impact her volunteerism and fundraising had then, she didn't hesitate to run her first half-marathon in honor of a family friend shortly after that. Now, Bridget's generosity and desire to help others around her again called her to lace up her sneakers to run for JAF and support its mission.
"I love what JAF does!" said Bridget. "I can't wait to run Falmouth. My mother is running with me for another charity, and we'll have the great crowds cheering us on and keeping us going. There's nothing better!"
"Team" – Brendan Beauregard, 24, Medfield, MA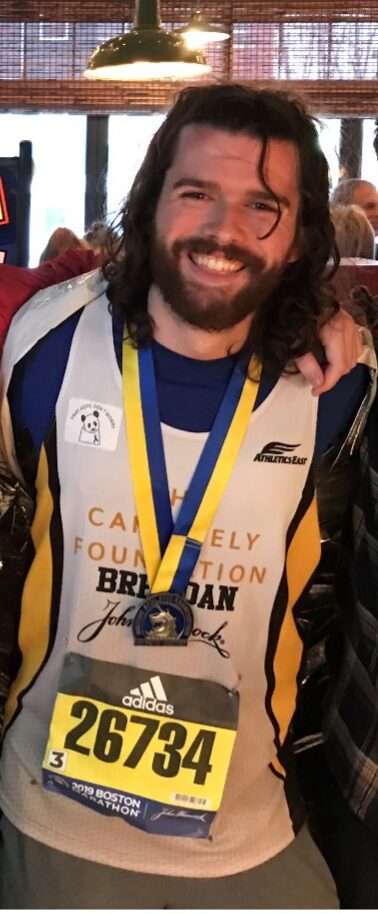 A self-described marketing communications coordinator by day (at JAF!) and amateur tackling dummy for his nephews and niece by night, Brendan is a young runner who embodies the athletic commitment required and carries the mission close to his heart. Not only does he run several miles daily, but he also lost his cherished brother, Patrick, to colorectal cancer just three years ago.
"As someone who has seen multiple family members and friends go through a cancer journey and been inside those infusion rooms countless times, treatment can take a toll on a patient and their family in many ways—including the financial impact," he shared. "So many people are going through the toughest time with a cancer diagnosis. Understanding that and giving back at my age is important because it helps us grow personally and realize we can make a real difference and impact. By joining together, we can do more."
"Family" –  Jack Dolan, 24, Boston, MA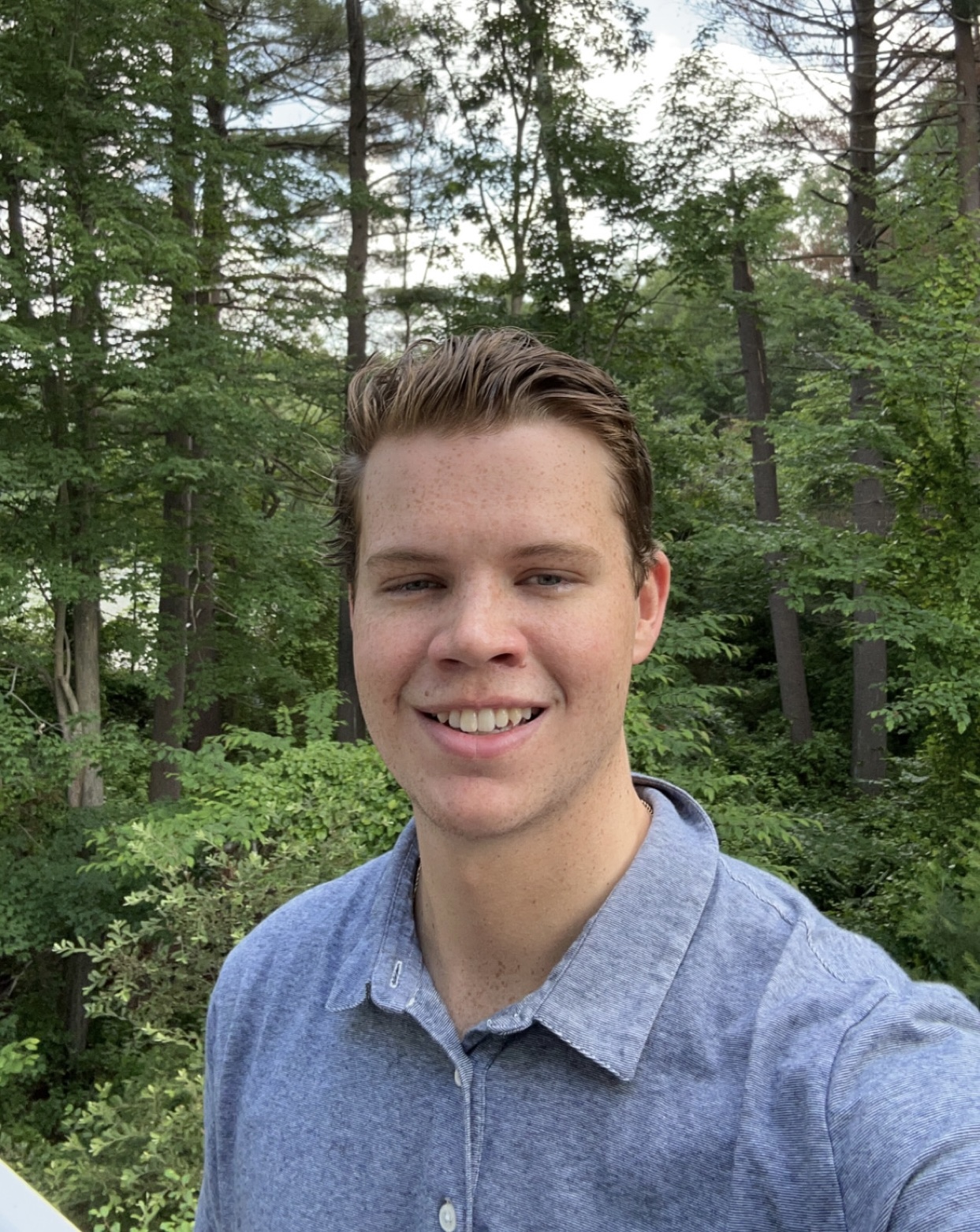 Training is a big part of Jack's life right now. He graduated from Elon University and is completing a sales training program with Reliance Matrix to become a sales consultant there. Simultaneously, he's been training to run Falmouth for JAF. He signed up after being inspired by his friend, Brendan, who works for JAF (see above), and, having gone through a difficult time personally this summer, he saw training and completing Falmouth as an excellent goal for himself and refocus his energies on honoring his beloved grandfathers who both passed away from prostate cancer.
"Being able to give back and support the community in any capacity is an incredibly important responsibility that we all have and is a very rewarding feeling," Jack said. "I'm grateful to be apart of the JAF family. I'm excited to run with both Brendan and my sister, and i'm especiall proud to run in honor of my grandfathers who passed away from prostate cancer."
Also on the team are Jonah Rothman (19) of Falmouth, Ryan Rispoli (20) of Mansfield, and Joseph Consigli (20) of Franklin. These young, philanthropic athletes have collectively raised more than $11,000. You can learn more about these fantastic runners HERE. We hope you will consider donating to their fundraising pages to honor their commitment to the Foundation and the cancer patients we serve in New England.
JAF is very grateful to these Team JAF runners and impressed with their training and fundraising for this event. The entire JAF community will be cheering for you (and your other Falmouth teammates!) on race day!