Eight-year-old Foxborough, MA resident Kota Doolan was all smiles after receiving a new Xbox controller and gaming gear for Christmas in 2021. Like many children his age, he loves playing video games, especially beloved Fortnite.
Kota's new gear was a well-deserved reward after enduring the most difficult challenge of his young life – cancer.
"Kota is passionate about his video games, that's for sure. He aspires to become a professional video gamer." Kelly said.
Not only was he a young gamer, but he also loved playing soccer with peers. In July 2021, Kelly noticed Kota had no drive to complete digital or physical activities. Kelly's concern increased when Kota began looking lethargic and not drinking or eating much, prompting her to call his pediatrician, who believed Kota was dehydrated.
"Kota was only getting sicker and was beginning to sleep all day. I think I let it go for a day before calling his doctor's office again and asking what we should do," Kelly said. "Then, Saturday morning, I found him lying on the bathroom floor; he couldn't hold any [food] down."
On Saturday, July 17, 2021, the family went to Newton-Wellesley Hospital. The medical staff thought Kota had pancreatitis but ran additional tests to rule out anything else. On July 18, Kota was diagnosed with a form of T-Cell Acute Lymphoblastic Leukemia (ALL), and almost immediately, was transferred to Boston Children's Hospital to begin an arduous treatment regimen required for children with ALL. After Children's ran additional tests, Kota's medical team changed his diagnosis to Philadelphia Chromosome-positive ALL.*
Kelly said, "a cancer diagnosis flips everything upside down."
The treatment for Kota's diagnosis has been intensive, Kelly shared. "The beginning was extremely tough being in the hospital for long lengths of time. Kota really shuts down when he's in the hospital."
Kelly and Kota's dad have and will continue to make many sacrifices to make sure their son receives round-the-clock care at the hospital and home. As you can imagine, that has put a strain on their finances. Kelly was immediately put into the role of Kota's 24/7 caregiver and had to leave her job to care for her son. Kota's dad went to part-time work, so he would be able to support Kelly and his son while in the hospital and by attending treatments and appointments. Dad also must be careful when working because he is in sales, and with Kota being immunosuppressed, he cannot risk bringing outside germs and viruses to his son.
"We have to be more cautious now. Cancer makes you look at everything differently," Kelly said.
The family was introduced to JAF by two sources, Thomas Andruzzi (Joe and Jen's middle son) and a resource specialist at Dana-Farber Cancer Institute. Thomas, a counselor at the summer camp Kota attended, learned of Kota's illness and he reached out to Kelly by text message. "…My parents run a foundation that helps out with cancer patients who need financial help because of the cost of treatments and everything. I have attached my mom's number, Jen, also in this…," Thomas shared. Almost immediately, Kelly received information about JAF through their resource specialist and began the process of the family's first JAF grant application.
Kota's resource specialist wrote, "Kelly is experiencing financial hardship due to Kota's illness, and she is struggling to keep up with their essential household expenses, including their meals, car payments, and car repairs."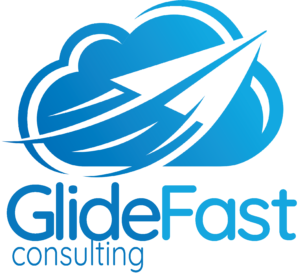 Thanks to GlideFast Consulting, the Exclusive Sponsor of JAF Pediatric Financial Assistance grants, the Foundation was able to pay for Kelly's car insurance. Kelly shared, "The grant that we received was super helpful."
The Doolans have received an outpouring of support. Last October, the Foxborough boys' soccer team created a special game shirt supporting Kota and, before the game, surprised him with a signed jersey from members of the New England Revolution.
"The way that the community comes together is just incredible," Kelly said.
Today, Kota is disease-free and will continue his treatment plan his oncology team laid out last July. He will continue to focus on fighting cancer like a star while conquering virtual battles in Fortnite and, most exciting, preparing to become a big brother in a few months.
* The Philadelphia Chromosome is one of the many genetic mutations that can be identified with these diagnostic tests. In fact, patients do not typically discover that they have the Ph+ ALL subtype until a week or two after they are diagnosed with ALL, and the more advanced testing has been performed. (source)