When a family faces the financial barriers of a cancer diagnosis, the world can seem very dark and isolating. At a time when they need to muster their strength and resources to fight this terrible disease, they are often faced with unexpected and difficult financial decisions. JAF is here to help families by providing financial assistance when they need it most – to push away the darkness with the light of hope.
On November 14, we invite you to join us as we come together to shine a light on the issue of the cost of cancer – the negative impact it has on families and patient health outcomes. By bringing this issue out of the shadows, JAF's goal is raise funds to help even more families and ensure that no family feels alone in their fight against cancer.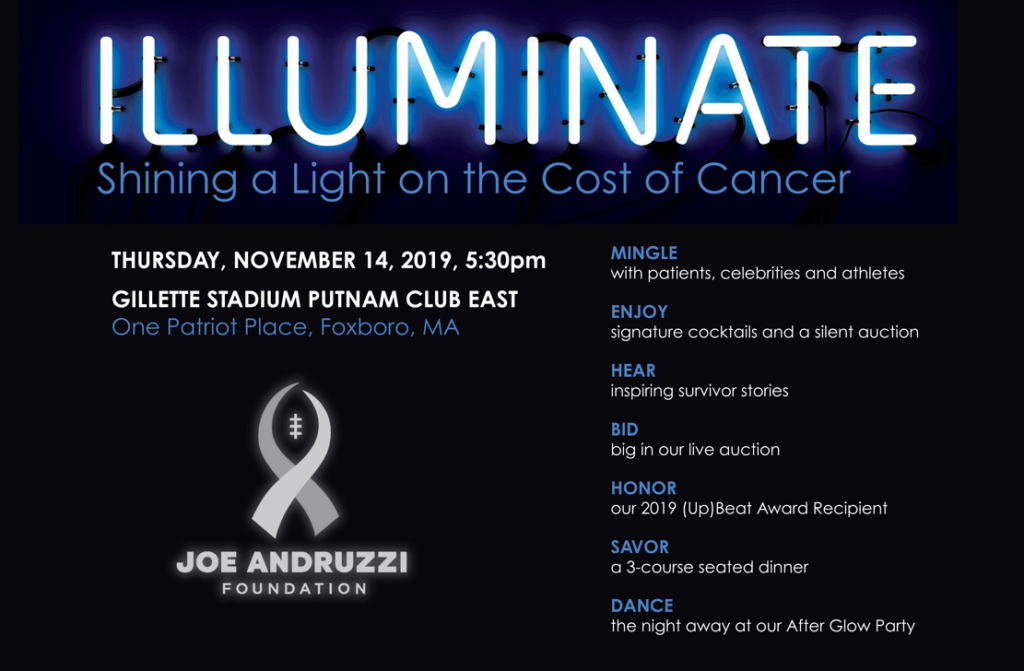 For more information or inquiries about this year's event, please contact JAF's VP of Development, Susan Marshall, at (508) 261-0630 or email susan@joeandruzzifoundation.org.