Striding Into Spring at the Joe Andruzzi Foundation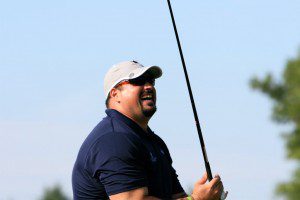 Despite one of the chilliest, windiest, rainiest, Marathon Mondays on record, the Joe Andruzzi Foundation (JAF) rounded out an incredible April as all 21 of our runners crossed the finish line at this year's Boston Marathon®, culminating months of training and fundraising.

Though it goes without saying, we are so proud to have such a special group of runners as foundation ambassadors – furthering our mission each step of the way by sharing our (Up)Beat message with their donors, physically and mentally preparing their bodies to endure 26.2 miles of punishment, and most of all, believing in the work JAF does.

But that's not all that happened in the JAF-sphere this April – read all about it, and more, as we look back on the month that was.

All the best,
Jen and Joe Andruzzi
---
JAF BY THE NUMBERS
2015 TEAM JAF FUNDRAISING (INCLUDES NYC HALF AND BOSTON MARATHON): $170,000+
2015 FINANCIAL ASSISTANCE GRANTS AWARDED TO PATIENTS AND FAMILIES: $416,000+
2015 PATIENTS ASSISTED: 650+
---
Thank You Team JAF & Supporters!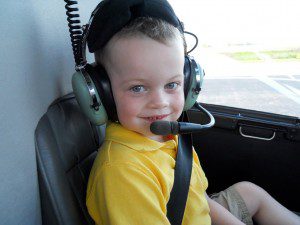 From the bottom of our hearts, we hope you will join us in thanking our incredible Team JAF Boston Marathon runners for all they accomplished over the past four months: Seth Baerson, Matthew Birnie, Julie Cashman, Tony Chin, Joseph DiMuccio, J. Alain Ferry, Lisa George, Melisa Lufkin, Drew Lufkin, Joyce Maiore, Dawn Minkin, Kathleen McGonagle, Julie Moore, Shannon O'Brien, Ben O'Meara, Amy Pepe, John Ponte, Dave Roche, David Santoro, Emma Sellers Thibeault and Marsha Whitman.
These rock stars raised more than $160,000 through the 2015 Marathon – which directly allows the Foundation to provide over 225 grants to help cancer patients and families with everyday expenses – including rent and mortgage payments, utility bills and more.
We want to send a HUGE thank you to Team JAF supporters who put our runners in a position to succeed this Marathon season: like the John Hancock Non-Profit Program, CharityTeams and its fearless leader, Susan Hurley, who tirelessly trained our runners, and New Balance, who generously donated Team JAF's 2015 Boston Marathon singlets.
Most importantly, we want to thank our donors, who make everything we do possible. Your support is desperately needed, and touches those during what can be the most difficult times of a patient's life. Thank you for believing in our runners, our mission, and supporting the cause.  Read the full story here.
---
Shelter From The Storm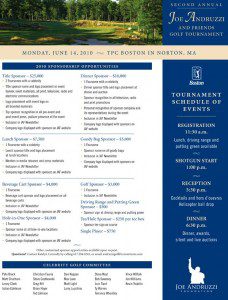 Though the weather outside was frightful, JAF supporters came in droves to cheer on our runners on Boylston Street at our official Team JAF Watch Party & Fundraiser, hosted at Back Bay Social Club. Thanks to the venue, and our event sponsors – CVS Health, Michelob ULTRA, and RadioBDC – Team JAF's biggest fans had the best of both world: a front row view of the final stretch of the Marathon, and a place to warm up in-between our runners passing by.
If you were not able to make it to the event, check out our photo album on Facebook – and if you have not yet had a chance to contribute to Team JAF's 2015 Boston Marathon campaign and wish to do so, donations will be accepted through Friday, May 15 by visiting our Crowdrise page here.
---
Announcing the 2015 (Up)Beat Comedy Night Lineup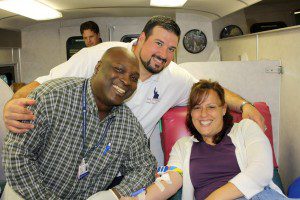 On Thursday, May 7 – one week from today! – funnyman Lenny Clarke will be bringing a cast of New England's best comics to Raffael's in Walpole for the second annual "(Up)Beat Comedy Night" fundraiser, presented by Bob's Discount Furniture.
Just this past Tuesday we announced the hilarious group of comics joining Lenny on stage, including Artie Januario, Christine Hurley, Paul Gilligan, Juston McKinney, and Dave Russo!
Tickets for the event are still available, and we hope to see you next Thursday at Raffael's – which has generously been donated to JAF thanks to co-owner Joe Bartucca!  For all event details, visit our website event page.
---
Make an (Up)Beat Pledge This Spring!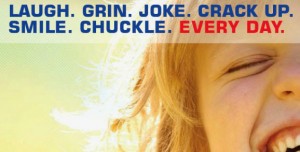 This Spring, please consider joining our (Up)Beat Pledge program, in which recurring monthly donations directly benefit cancer patients and their families. The need never ends, and that's why ongoing support is so important. Available levels include Smile: up to $10 monthly; Grin: up to $25 monthly; Happiness: up to $35 monthly; Laugh: up to $50 monthly; and Crack Up: $50+ monthly.  Read all about the Pledge program on our blog.
---
(Up)Beat Comedy Night, Presented by Bob's Discount Furniture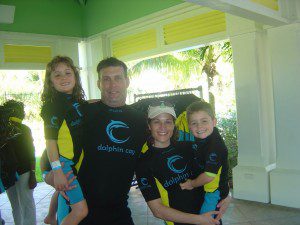 Join us for the second annual "(Up)Beat Comedy Night" fundraiser, presented by Bob's Discount Furniture hosted at Raffael's in Walpole!  All proceeds raised through the event support the Foundation's mission to alleviate cancer's financial burdens on patients and families, while also funding critical pediatric brain cancer research at Boston Children's Hospital. Click here to purchase your VIP or General Admission tickets today!  More information can be found by visiting our website.
---
Seventh Annual Joe Andruzzi & Friends Golf Tournament

Summer is right around the corner, and so is our golf event!  New England athletes and celebrities will hit the links to raise money for cancer patients and their families at our annual event, held again at the beautiful Pinehills Golf Club in Plymouth, Mass. Reserve your spot today!  Available sponsorship levels include: single or foursome golf sponsors, driving range, putting green and tee/hole sponsors, as well as the ability to sponsor a patient recipient to play in the tournament. To purchase your sponsorship today, click here!  Visit our website to get all the details!
---
43rd New Balance Falmouth Road Race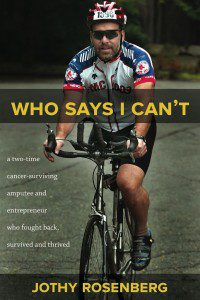 The Joe Andruzzi Foundation's Team JAF runners will once again take strides against cancer at the 43rd New Balance Falmouth Road Race in Woods Hole. Team JAF will join more than 12,000 runners as we gather for the scenic 7-mile run in the heart of Cape Cod – all to raise funds in support of JAF's mission of providing help, hope and a reason to smile for cancer patients and their families.
Check back early next month for information on how to apply to join Team JAF this August!  In the meantime, check out our website for a brief description of the event.
---
Team JAF Spotlight
MEET THE PERSONALITIES BEHIND TEAM JAF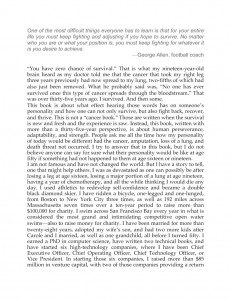 Who was most likely to have been singing "I'm a Little Tea Pot" to themself while running the Boston Marathon? Who puts the "glad" in "gladiator"? What do Fig Newtons, Miley Cyrus, Swedish Fish and the Hercules Soundtrack have in common?
Find out the answers to those questions – and many others – on the JAF blog as we step into the minds of our incredibly upbeat Team JAF runners!