Running Down the 'Dog Days' of Summer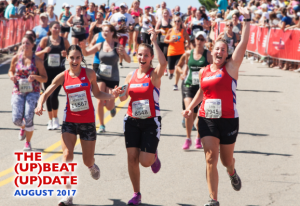 The notion of summertime being a "slow period" is a concept we fundamentally reject here at JAF. Cancer doesn't slow down in the summer, and neither do we!
That's why we are so thrilled to announce that the Joe Andruzzi Foundation just recently hit a milestone we are incredibly proud of: since inception, the Foundation has surpassed 7,000 cancer patients and families assisted through our Financial Assistance Program, equaling more than $4.5 million in grant funding!
Of course, we could not be where we are today if not for the tremendous support we have, and continue to receive, from constituents like you. Simply put: thank you for being in our corner.
Unfortunately, the job is not done yet. There are always additional funds to be raised and an alarming number of patients in need – so let's look back on the month that was and see how the Foundation spent August working towards its goal of solving the problem of financial distress for cancer patients and families in New England.
All the best,
Jen and Joe Andruzzi
---
JAF By The Numbers
7,000+
JAF CANCER PATIENTS & FAMILIES ASSISTED SINCE 2008
$110,000+
2017 TEAM JAF FALMOUTH ROAD RACE FUNDRAISING
---
Team JAF Runners Raise Over $110K Through Falmouth Road Race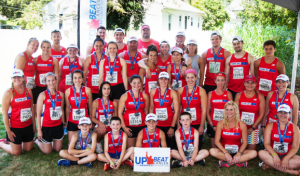 Months of training and fundraising culminated in Woods Hole on Sunday, August 20, when Team JAF runners completed the 7-mile, scenic Cape Cod race – raising, to date, more than $110,000 for JAF along the way. Despite humid temperatures reaching close to 80 degrees by start time, our runners ran with determination, drive, and of course an (Up)Beat attitude – we can't thank them enough for all they have done in support of JAF's mission. A special shout-out is due to our top five fundraisers who went above and beyond the minimum donation: 1) Cheryl Bergman, 2) Erin DeStefano, 3) John Belardo, 4) Patrick Sullivan and 5) Katie Kantrowitz.
Still want to make a contribution to Team JAF or an individual runner? Fundraising pages will be accepting donations through September 18 at: http://bit.ly/jaf17frr. (Click here to see if your employer has a matching gift program)
Couldn't make it to Falmouth for the race? Check out photos from the day on our Facebook page here.
We also want to send a GIGANTIC thank you to our incredibly generous friends and supporters at Yasso – and not just because they make the world's most delicious frozen Greek yogurt bars. We met Yasso Co-Founder Drew Harrington at the Super Bowl this past February and immediately hit it off. We were instantaneously awestruck by Drew's passion for the brand and desire to give back to the region he grew up in. It was there in Houston that Drew told us that he and his Co-Founder Amanda Klane wanted Yasso's own 2017 Falmouth Road Race team to fundraise in support of the Joe Andruzzi Foundation – and fundraise they did! Thanks to Team Yasso's Falmouth Road Race efforts – and Yasso's big-hearted match – the Joe Andruzzi Foundation will be receiving a check for an additional $30,000+ this fall! On behalf of our entire Foundation, we can't thank Drew, Amanda, and the generous Yasso family enough for believing in JAF's mission and supporting our cause. Thank you. Thank you. THANK YOU!
---
JAF Patient Recipients Take in Day at Patriots Training Camp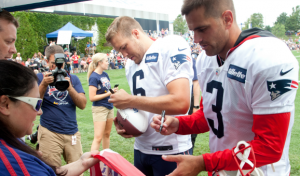 On Wednesday, August 2, the Joe Andruzzi Foundation hosted its annual Patriots Dream Camp outing – where we invite JAF recipients and local patients to take in a day of training camp with their families from an exclusive VIP tent on the Empower Practice Field at Gillette Stadium. Thanks to the New England Patriots Charitable Foundation, JAF patients enjoyed a fantastic afternoon taking in training camp, snapping photos, and, of course, meeting some of their favorite NFL stars.
The purpose of the event – as is the same with all of JAF's "(Up)Beat Opportunities" – is to provide patients and their families with the opportunity to leave their cancer worries behind and enjoy life's special experiences, even if just for an afternoon. This all relates back to JAF's mission stressing the power of positivity, and staying upbeat throughout a diagnosis.
For a full recap of the outing, visit: http://bit.ly/2uvqdyL – and be sure to click here to see photos from Dream Camp.
---
JAF Hosts Tri-Town Chamber's 'After Hours' Networking Event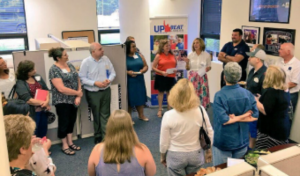 On Wednesday, August 9, Foxborough/Mansfield/Norton, Mass.-area business leaders gathered at the Joe Andruzzi Foundation's offices in North Attleboro for the Tri-Town Chamber of Commerce's August Business After Hours networking event.
The After Hours events are designed as a great way to meet fellow Chamber members, to distribute business cards and/or brochures, and to make meaningful connections in a comfortable atmosphere. We can't thank the Tri-Town Chamber enough for allowing the Foundation to host its August 2017 event, and we want to thank everyone who attended the outing – it was so nice meeting everyone!
Be sure to click here for photos from the event.
---
'JAF Night at the Paw Sox' a Home Run!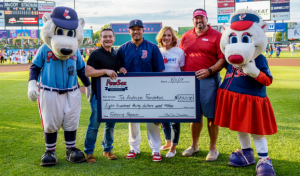 On a perfect summer night (Aug. 11) the Pawtucket Red Sox hosted the Foundation and its supporters for a "JAF Night at the Paw Sox" outing at McCoy Stadium in Pawtucket, Rhode Island. For the month leading up to the game, the Paw Sox ran a special promotion where general admission tickets were available to Foundation supporters at a very special rate – just $10! – with $5 of each ticket purchased benefiting JAF's mission.
Over 100 Joe Andruzzi Foundation supporters ended up purchasing tickets through the promotion, and they – along with JAF leadership and staff – had the honor of representing JAF on the field for a special pre-game recognition ceremony. (Joe even got to throw out the first pitch!)
We want to send a Grand Slam-sized THANK YOU to the entire Paw Sox organization for hosting JAF, and to the hundreds of JAF supporters who came out for the event. Be sure to click here to see more photos from the outing!
---
Champions Circle Business Spotlight–Bestgen Wealth Management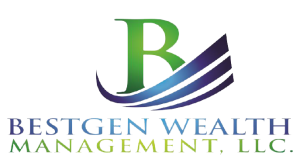 JAF: Tell us about Bestgen Wealth Management.
Brad Bestgen [Partner]: Bestgen Wealth Management is a family owned Private Wealth Management firm located in Braintree, Mass. We are a growing organization and provide comprehensive financial planning for families and businesses. We take a customized approach to managing our clients' investment portfolios and work as the quarterback in servicing our clients, by working alongside their accountants and estate planning attorneys to ensure we are working together as a team.
JAF: How did Bestgen Wealth Management hear about the Joe Andruzzi Foundation?
Brad: I was introduced to the Foundation through a friend and then I attended the Gratitude Gala last year. I've gotten to know Joe since then and the work JAF does struck a chord with our company – it was something we wanted to be involved with. The story behind CJ Buckley and Joe is inspiring.
JAF: Bestgen Wealth Management recently joined JAF's Champion's Circle as an MVP Founding Member. What drew you to our new business giving society?
Brad: We wanted to get involved in a grassroots group like JAF and wanted it to be with a local community-based charity, where we can make a difference. JAF helps those who are financially in need which really resonates with what we do at our firm. We take a sincere interest in our clients' lives and help them with every financial decision they need to make. While we feel strongly that supporting cancer research is important, we were drawn to JAF because we know the funds raised are going directly to patients and people who are financially in need. I would certainly recommend it to other business owners that are looking to get involved.
…
Champions Circle is the Joe Andruzzi Foundation's new giving society designed to recognize exceptional businesses who want to play a key role in emotionally and financially supporting New England cancer patients and their families through their cancer journeys. The program is focused on highlighting businesses and business leaders who commit to making an impact locally with their annual gift to JAF. As a member of Champions Circle, you join like-minded business leaders who share a commitment in supporting cancer patients with impact at a local level. For more information, please visit www.jafchampionscircle.org.
---
#UpBeatCancer Spotlight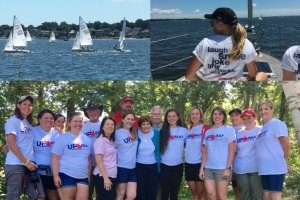 The month of August has always been a very important time on the Joe Andruzzi Foundation calendar. August 6, 2007 – just over 10 years ago – marked the date of Joe's final chemotherapy treatment. Months later, we found out Joe was cancer-free, and ever since we've been sharing his story and assisting patients in need. August 6, 2013 was the beginning of our incredible partnership with ALEX AND ANI, when we launched our 'Positive Is How I Live' bangle, specifically made for the Foundation (which we have since relaunched as the new 'Live A Happy Life' charm).
August 6 also marks the birthday of the late C.J. Buckley – our beloved friend and inspiration who in-part fueled Joe and Jen to start the Joe Andruzzi Foundation. We were blessed to meet C.J. years ago as he was battling an inoperable brain tumor, and he touched our hearts in ways that still resonate with us to this day.
Just over a week before what would have been C.J.'s 32nd birthday, JAF staff and board members were honored to volunteer at the 15th Annual C.J. Buckley Regatta – a sailing event (his favorite sport) honoring the courage, spirit, and determination C.J. exemplified both before and during his cancer battle. C.J. stood for everything JAF's "(Up)Beat Cancer" mantra represents, and his annual Regatta reminded us that his spirit will live on forever.