Happy Holidays from the Joe Andruzzi Foundation!
We hope you all are enjoying this wonderful time of year, filled with joy and (Up)Beat celebrations! We are just days away from the start of 2014, which reminds us of all of the success, smiles and laughter our foundation has had over the past year. Speaking of which, our Sixth Annual New England Celebrities Tackle Cancer Gala was a huge triumph for us earlier this month. Each year we've exceeded our fundraising record at the Gala, and we could not pull off the event, or do our work every day, without people like you. We thank you for taking this journey with us over the past twelve months – your ongoing love and support enrich our lives every single day of the year, and we can't wait to work with you to help even more patients and families in 2014! But before we head into to the New Year, read on to take a peek at what we've been up to in December.
All the best,
Jen and Joe Andruzzi
---
Sixth Annual New England Celebrities Tackle Cancer Gala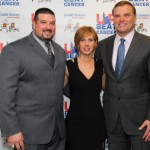 We are so excited to announce (again!) that our annual New England Celebrities Tackle Cancer Gala raised over $700,000, which is a striking $200,000 more than last year! It was great to be back at Gillette Stadium for this year's gala and we were happy to have so many current and former Pats players attend, including Julian Edelman, Chandler Jones, Devin McCourty, Nate Solder, and many others. It truly was a star-studded event! We also would like to give a warm shout out to Scott Zolak, a retired Patriot and current host on 98.5 The Sports Hub, who was back again this year as our fantastic and lively emcee. We are so grateful for the support that came together to make the gala such a huge success: our sponsors, volunteers, donors, friends and families. We could not pull off this event without you, and we're already looking forward to another year with you on our team.
---
Donate Before the Ball Drops!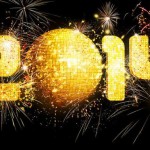 Didn't have a chance to make it out to support our gala this month? You can still make a donation to JAF before the tax year comes to a close – but time is running out! Remember, JAF is a 501(c)(3) not-for-profit organization, so all donations are tax deductible. As always, proceeds support our mission of providing help, hope, and a reason to smile for cancer patients and their families by contributing financial and emotional support when it is needed most.
---
Credit Unions Kids at Heart Lends a Hand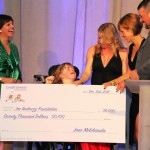 December is a time to reflect on those closest to you, and we truly want to say thank you to one group, in particular, that has provided instrumental support to our mission since the beginning – Credit Unions Kids at Heart. JAF owes so much of our growth and impact to our relationship with CUKAH – a connection Joe recapped this month on the JAF blog – and we speak for everyone at our foundation when we say JAF could not do everything it does if not for their generous efforts. Longtime JAF supporter and Board Chairperson Jane Melchionda of Credit Unions Kids at Heart also was with us when JAF donated a check for $100,000 at Boston Children's Hospital this month.
---
Positive Is How We Live at JAF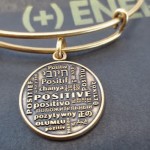 The JAF blog also featured another Q&A with a JAF partner this month – Alex and Ani. For those who don't know, Alex and Ani is a rapidly expanding and wildly popular jewelry company known for its motivational and innovative charm bangles. Earlier this summer, our "Positive Is How I Live" bangle was born – a beautiful representation of everything we stand for and a physical reminder for patients, families and supporters of the power of positive and (Up)Beat thinking. This bangle is dear to our mission and Alex and Ani generously contributes 20 percent of every sale to JAF patients and families. Check out Jen's conversation with Nicki Maher, the company's VP of its Charity By Design branch, for a recap of our partnership.
---
Pats and Points for Patients Keep Rolling
It's been a great season so far for the Patriots, and one that closely echoes our mission – to never let setbacks or speed bumps slow you down! Despite numerous crucial injuries, the hometown team is playoff-bound (and has the Points for Patients to prove it). Our National Grid supporters pledged to donate $500 to JAF every time the Patriots score a touchdown this season, and to date, the team has found the end zone 41 times. That equals $20,500 towards JAF patient families, even before counting the public donations National Grid has agreed to match all season long! Be sure to follow @JoeAndruzziFndn, @NationalGridUS and the #PointsforPatients hashtag throughout the playoffs for updates and live tweets!
---
Ockham Knows the Meaning of (Up)Beat Cancer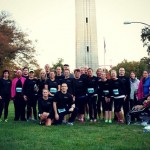 A few weeks ago, we were pleasantly surprised to hear of a substantial donation made to our Points for Patients campaign by global contract research organization, Ockham. Through its annual corporate fitness challenge, Ockham employees raised more than $8,000 for pediatric cancer, but shortly realized how challenging it would be to find one family to give the funds to. That's when they discovered our Points for Patients campaign, and that National Grid was generously matching all donations, dollar for dollar. We thank them from the bottom of our hearts for their support and generous contribution – it truly makes a difference!