Wishing You a Very Happy & Healthy 2018…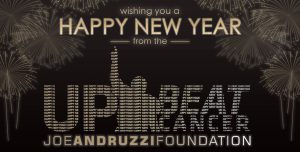 On behalf of the entire Joe Andruzzi Foundation, we hope all is well and that you are finding time to enjoy friends and family this holiday season!
Can you believe 2017 is coming to a close? It certainly was a banner year here at JAF, and we are looking forward to the exciting things 2018 has in store for us.
So before we completely close the door on 2017, let's recap everything that kept the Joe Andruzzi Foundation busy in December!
All the best,
Jen and Joe Andruzzi
---
JAF By The Numbers
1,600
PATIENTS ASSISTED BY JAF IN 2017
$1 Million+
FINANCIAL ASSISTANCE PROVIDED IN 2017
---
Donate Before The Ball Drops!
There are still a few days left to make a donation to JAF before the tax year comes to a close – but time is running out! It's easy! Visit the "Ways to Give" page on the JAF website to browse the various ways you can support JAF – or, you can keep it simple and visit our "Donate Now" page!
Remember, JAF is a 501(c)(3) not-for-profit organization, so all donations are tax deductible. As always, proceeds support our mission of providing help, hope, and a reason to smile for New England-based cancer patients and their families by contributing financial and emotional support when it is needed most.
---
Vote #WPMOYChallenge + Solder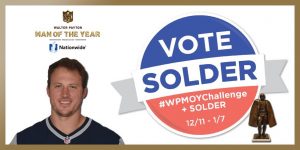 We need your help!
New England Patriots lineman and Joe Andruzzi Foundation supporter Nate Solder is a finalist for the NFL's Walter Payton Man of the Year Award – honoring a player's volunteer and charity work, as well as his excellence on the field.
Share a post on your Facebook, Twitter or Instagram feeds and comment using the hashtag/name "#WPMOYChallenge + Solder" to help Nate win $25k for the Joe Andruzzi Foundation & The Jimmy Fund in the fight against cancer! The social media challenge is open through January 7, 2018, and you can vote as many times as you'd like!
---
Honey Dew Donuts & JAF Complete 4-Year Campaign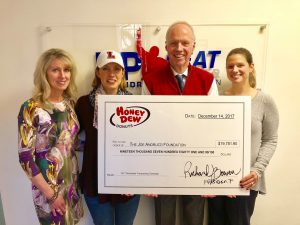 Please help us send a huge thank you to the long-time JAF supporters at Honey Dew Donuts. Since the first year of our partnership in 2014, Honey Dew franchisees and customers have raised close to $130,000 for JAF – and this past October's campaign alone raised nearly $20,000!
We are so grateful for Honey Dew's support of our mission over the years and the generosity the brand and its customers have shown us. Thank you!
---
Calling All Boston Marathon Qualified/Invitational Runners…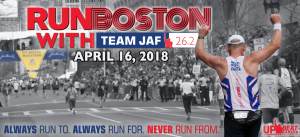 On April 16, 2018 – Marathon Monday – the Joe Andruzzi Foundation's "Team JAF" runners will take strides against cancer through the streets of Boston for the eighth straight year.
The Foundation has filled all of its John Hancock Non-Profit Marathon Program bibs for the 2018 Boston Marathon, but we are still seeking qualified and invitational runners already in possession of a 2018 bib who wish to join Team JAF and fundraise at least $1,500 towards the Foundation.
For more information, and to apply, click here.
---
JAF Patient Spotlight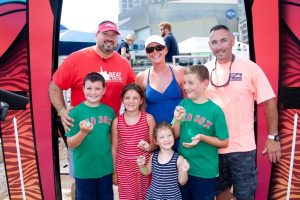 Advocate for yourself. And live a happy life.
These are the lessons Tanya Sexton has taken from her cancer journey, which began with an upsetting misdiagnosis.
Read all about Tanya's inspiring journey – and how she connected with the Joe Andruzzi Foundation – in our JAF Patient Profile.