Joe Andruzzi Foundation's (Up)Beat (Up)Date: February 2019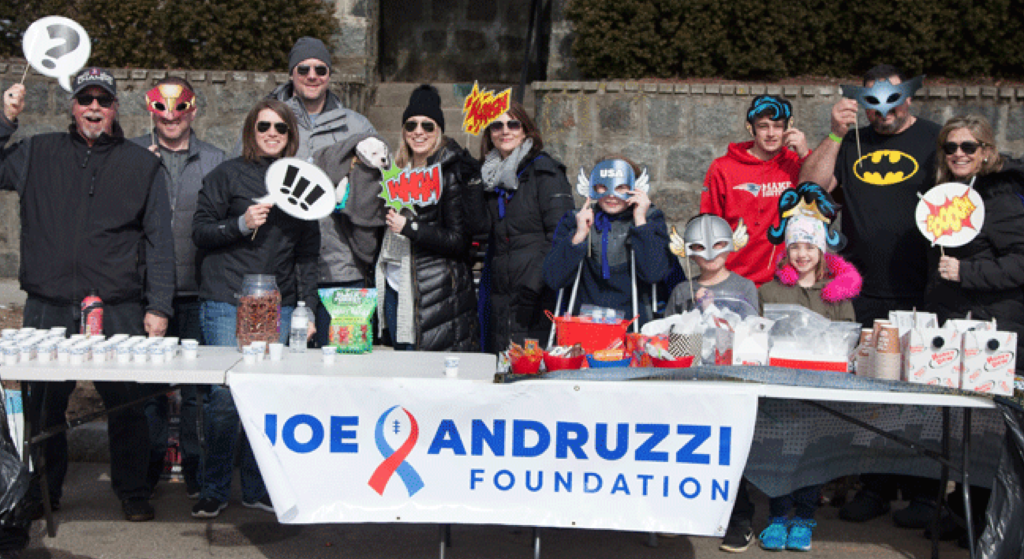 …Not all heroes wear capes…but some do – and running shoes! (More on that below)
Believe it or not, spring will be here before we know it. Sure, we still have three weeks to go before its official arrival, but it's hard not to close our eyes and envision lining Boylston Street on Marathon Monday cheering on Team JAF runners, or bashing a drive down a Pinehills Golf Club fairway at JAF's annual golf tournament in June.
Yes, warmer days are certainly ahead of us, but before we break our swim trunks and flip flops out of storage, let's recap the month that was at the Joe Andruzzi Foundation.
All the best,
Jen & Joe Andruzzi
---
JAF By The Numbers
222
HOUSEHOLDS JAF HAS KEPT WARM & THE LIGHTS ON FOR THIS WINTER
$64K
AMOUNT IN JAF-SUPPLIED HEAT/GAS/ELECTRIC FINANCIAL ASSISTANCE THIS WINTER
---
JAF Patient Story: Mike Longo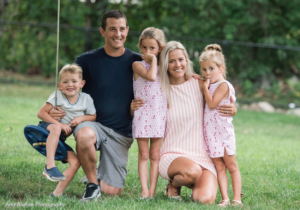 Barely in his early thirties, Mike Longo is a young father to a daughter and a set of twins, and husband to a wife, Leslie, who he is madly in love with. He is also battling his fourth relapse against Lymphoma and the challenges that come with it.
"The financial aspect of [cancer] is something no one really thinks about. You worry. A lot."
Read about Mike and the Longo family's cancer journey in the latest JAF Patient Story: http://bit.ly/2DY8LWI
---
Meet JAF's Newest Team Member: Susan Marshall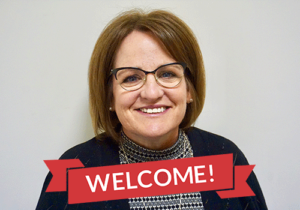 We are beyond thrilled to introduce the newest member of the Joe Andruzzi Foundation team: Vice President of Development, Susan Marshall!
Susan leads the team responsible for growing and strengthening the community of supporters and partners committed to JAF's mission – providing JAF's Programs team with enough resources to meet the needs of every patient and family turning to the Foundation for support and guidance each year.
But that's just scratching the surface! Follow this link to connect-with, and learn more about, Susan.
---
It's a Bird…It's a Plane…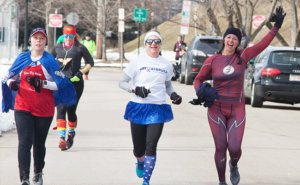 With less than 50 days until Marathon Monday, our 2019 Team JAF runners are entering the final stretches of their training and fundraising journeys. To date, the team has raised over $96,000 towards its ultimate goal of $185,000, and this past Saturday the team participated in CharityTeams' annual "Superhero 17" training run – a 17 mile tune-up where runners were encouraged to dress in the creative costumes. Big thanks to everyone who came out to support our heroes on Saturday, and if you missed it, be sure to check out our Facebook photo album for shots from the day.
To learn more about Team JAF's 2019 Boston Marathon runners, or to make a donation to the team, follow this link.
---
Grab Your 2019 Team JAF "Run Boston" Gear While It Lasts!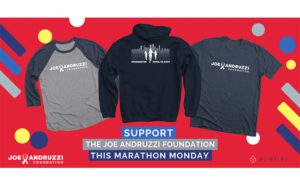 Show your support for Team JAF this Marathon Monday by donning our limited edition 2019 Run Boston apparel! Proceeds benefit JAF cancer patients & their families. Click here to purchase your gear!