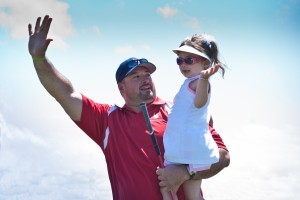 Greetings from the Joe Andruzzi Foundation!
Where has the time gone? It seems like just yesterday our Team JAF runners were training on icy streets, and now we're thinking about fireworks and BBQs!
Time always flies at the Foundation during the summer, where, from hosting a number of our (Up)Beat outings to preparing for our annual Golf event happening today, Monday (6/30), there is just never enough time in the day. But this is a good thing! In working hard to make all these great events possible, we are widening our reach, helping more cancer patients and their families than ever before.  It's been a busy start to summer so far and there's plenty left to look forward to – so lets take a look at the month that was, and what we have to look forward to in the coming weeks.
All the best,
Jen and Joe Andruzzi
---
 JAF BY THE NUMBERS
2014 FALMOUTH ROAD RACE FUNDRAISING: $14,902
2014 FUNDRAISING TO DATE: $898,915
PATIENTS ASSISTED IN 2014: 607
---
 Codzilla Thrill Ride Brings Joy to Cancer Patients and Families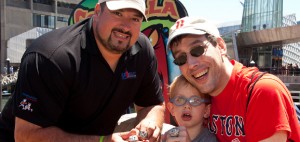 This past Monday, the Foundation and our generous friends/partners at Boston Harbor Cruises held the fifth annual Joe Andruzzi Foundation Codzilla Thrill Ride. Patients and those affected by cancer from throughout the region came together for an (Up)Beat event – one where they could leave behind cancer treatments and challenging times to enjoy a wild speedboat ride across Boston Harbor. The participants also got a huge surprise when current New England Patriots co-captains Rob Ninkovich and Matthew Slater hopped aboard for the ride. We couldn't have asked for a better day! Check it out here.
---
Sixth Annual Joe Andruzzi and Friends Golf Tournament
Monday, June 30, 2014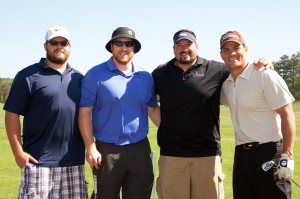 It's time to take those golf clubs out of the closet for one of our favorite (Up)Beat traditions: the Joe Andruzzi and Friends Golf Tournament, presented by East Commerce Solutions! This year's sixth annual event takes place today Monday, June 30, at Pinehills Golf Club in Plymouth, MA – hosted by our special guests and JAF-supporters, Rob Ninkovich and Matt Slater – captains of the New England Patriots!  See the recap here.
---
Join Team JAF at the 42nd New Balance Falmouth Road Race
Sunday, August 17, 2014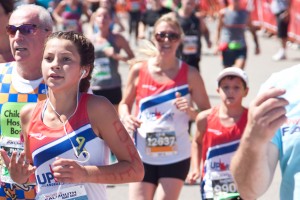 Always Run To. Always Run For. Never Run From. That's our philosophy as we once again take strides against cancer at the 42nd New Balance Falmouth Road Race in Woods Hole. Team JAF will join more than 12,000 runners as we gather for the scenic 7.1 mile run in the heart of Cape Cod – all to raise funds in support of JAF's mission of providing help, hope and a reason to smile for cancer patients and their families.
Want to run with us? Click here for more information on joining Team JAF!
---
Macy's Shop For a Cause: Support JAF In-Style
Saturday, August 23, 2014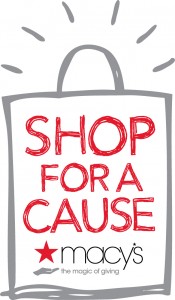 We're excited to announce that JAF has been selected as a beneficiary for Macy's 9th Annual Shop For a Cause! Here's how it works: from now until the event, JAF will be selling $5 Shop For A Cause savings passes that will grant access to the Braintree South Shore Plaza Macy's store on August 23 (Joe's Birthday!), where shoppers will receive 25% off on regular, sale and clearance merchandise, including designer brands you love, throughout the store, as well as 10% off electronics, furniture, mattresses and area rugs. JAF keeps 100% of the sales from the $5 passes, and you get unbelievable savings! It's a win/win for everyone!
Click here to learn more and purchase a pass!
---
PATIENT CORNER–ERIC KELLY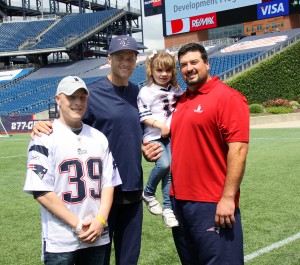 Our thoughts and prayers have been with U.S. Marine Eric Kelly– a Rhabdomyosarcoma survivor and JAF patient-recipient – as he goes through six weeks of treatment to fight leukemia.
"I never thought about getting cancer, nobody ever thinks it's going to happen to them, but it happens".
Well-wishes from the JAF community have been overwhelming – and if you haven't already, please read our June 2012 Patient Profile of Eric's incredible story as he embarks on his latest battle.