Springing Ahead at the Joe Andruzzi Foundation

Sixty-degree days are in the forecast, and things are heating up this spring at the Joe Andruzzi Foundation!
Our #TeamJAF Boston Marathon runners are less than a month away from taking over Boylston Street this Patriots Day, tickets are going quickly for our second annual (Up)Beat Comedy Night (Presented by Bob's Discount Furniture!), and we're dusting off our golf clubs in anticipation for the Seventh Annual Joe Andruzzi & Friends Golf Tournament!
Read all about it – and more – as we recap the month that was and look ahead to Spring!
All the best,
Jen and Joe Andruzzi
---
JAF BY THE NUMBERS
ALL-TIME FUNDRAISING TO DATE: $6,800,000
2014 TOTAL FUNDRAISING: $2,100,000
ALL-TIME PATIENTS ASSISTED TO DATE: 3,148
---
…And Down the Stretch They Come!

It's been an extremely busy month for our Team JAF Boston Marathon runners, who finally got to experience training on streets not completely filled with snow and ice. With less than a month to go, and sunny days ahead (fingers crossed), our runners are ramping it up to fifth gear, and not just on the training end – just this past week, Team JAF's Boston Marathon fundraising efforts exceeded the $100,000 mark!
But March wasn't all work and no play for the team. Thanks to our friends at CharityTeams, Team JAF rocked a 17-mile training in full costumes for the annual Superhero-17 run. Check out the photo album on our Facebook page to see what it looks like when Batman, Superman, Superwoman and the Incredible Hulk take to the streets of Boston!
And just this past weekend Team JAF made their way through an even longer training run, this time wearing bunny ears. CharityTeam's annual Hop-21 run brought out a great crowd of supporters to cheer on our bunnies as they hopped through the streets of Boston. Check out the photos on our Facebook page!
Help fill Team JAF's fundraising Easter baskets today by making a donation to the cause! http://bit.ly/SupportTeamJAF
---
JAF Runs NYC

No words can explain how incredibly proud we are of our Team JAF runners for tackling the United Airlines NYC Half Marathon for the first time! Despite cold winds, winding roads, and steep hills, Team JAF ran over 13 miles through Manhattan – from Central Park through Times Square to South Street Seaport – to raise funds for the emotional and financial support of cancer patients and their families.
We want to start by offering a huge congrats to each of our runners – Lorraine Reynolds, Brenda Reynolds, James Davis, Daniel Friedman, and Sandra Borzomi – for your training and fundraising efforts. After months of preparation, they not only successfully completed the race, they were able to surpass our $7,500 fundraising goal and raise $8,700+ for our financial assistance program. That means more than 12 families battling cancer can receive emotional and financial relief from the burden of daily expenses like mortgage, rent, and utility bills. Learn more by clicking here.
---
 Patriot Subaru Shares the Love with JAF!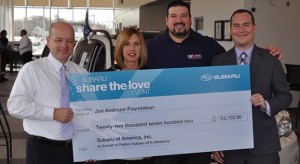 Jen and Joe were honored to visit our friends and supporters at Patriot Subaru in North Attleboro again for the "Share the Love" event check presentation. Between November 20, 2014 and Jan 2, 2015, Subaru of America pledged to donate $250 to charity for every new Subaru sold. Subaru selected four national charities, and then had local dealers select a local charity of their choice. It was left up to customers to decide which charity would receive the $250.
It is truly an amazing campaign, and over the past seven years the program has topped $50 million dollars in charitable contributions. Now that's what we call sharing the love!
We were thrilled to be selected by Patriot Subaru of North Attleboro as their local charity of choice and even more excited when it was announced that the program had earned $22,702 for our Foundation!
We're grateful for the continued support of the local community, including our friends at Patriot Subaru. It's thanks to you that we spend each and every day getting closer to tackling the cancer epidemic – once and for all!  To read more click here!
---
 Attention Boston Globe Subscribers!

There is still time to consider JAF for the Boston Globe's non-profit GRANT program (Globe Readers And Non-profits Together). With your support we can receive FREE ad space in the paper, helping us reach more cancer patients and families in need throughout New England.
Here's how you can help:
The Boston Globe has mailed vouchers to all subscribers ($100 for seven-day subscribers, $50 for Sunday-only and digital subscribers)
If you have received a voucher, write "Joe Andruzzi Foundation" on the GRANT gift check and mail it back to the Globe using the envelope provided
Subscribers who did NOT receive, but still want to designate a GRANT voucher can visit http://bit.ly/GlobeGRANT
It's that simple, but goes a long way towards helping us alleviate the financial burdens of cancer, as well as fund critical pediatric brain cancer research at Boston Children's Hospital.  Learn more here.
---
 Make an (Up)Beat Pledge This Spring!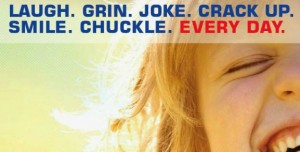 This Spring, please consider joining our (Up)Beat Pledge program, in which recurring monthly donations directly benefit cancer patients and their families. The need never ends, and that's why ongoing support is so important. Available levels include Smile: up to $10 monthly; Grin: up to $25 monthly; Happiness: up to $35 monthly; Laugh: up to $50 monthly; and Crack Up: $50+ monthly.  Read our blog to learn more.
---
 119th Boston Marathon® Team JAF Watch Party

Join us on April 20, 2015 as we cheer on our Team JAF runners while they run down Boylston Street on Marathon Monday – all for a great cause.
Check back with our events page in the coming weeks for a special announcement on the Marathon Watch Party details!
---
 (Up)Beat Comedy Night, Presented by Bob's Discount Furniture

So "a Bob, a Lenny, and a Joe walk into Raffael's"…
Funnyman Lenny Clarke and a cast of New England's best comics will return to Raffael's in Walpole on Thursday, May 7th for the second annual "(Up)Beat Comedy Night" fundraiser, presented by Bob's Discount Furniture!
All proceeds raised through the event support the Foundation's mission to alleviate cancer's financial burdens on patients and families, while also funding critical pediatric brain cancer research at Boston Children's Hospital.
Click here to purchase your VIP or General Admission tickets today!  Check out the event details on our website!
---
 Seventh Annual Joe Andruzzi & Friends Golf Tournament

Save the date! Monday, June 29, 2015!!  Don't let that snow fool you – summer is right around the corner, and so is our golf event! New England athletes and celebrities will hit the links to raise money for cancer patients and their families at our annual event, to be held again at the beautiful Pinehills Golf Club in Plymouth, Mass. (named one of the "Top 10 You Can Play" by Golf Magazine!) Check back soon for more information on this year's outing.
---
 43rd New Balance Falmouth Road Race

The Joe Andruzzi Foundation's Team JAF runners will once again take strides against cancer at the 43rd New Balance Falmouth Road Race in Woods Hole on Sunday, August 16, 2015. Team JAF will join more than 12,000 runners as we gather for the scenic 7.1 mile run in the heart of Cape Cod – all to raise funds in support of JAF's mission of providing help, hope and a reason to smile for cancer patients and their families.
Check our events page soon for information on how to apply/register to join Team JAF this August!
---
Team JAF Spotlight
JOHN PONTE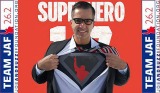 JAF: What inspired you to run for the Joe Andruzzi Foundation Marathon Team this year?
John: I really believe in the mission of the Joe Andruzzi Foundation in helping cancer patients and their families who face financial hardship while undergoing treatment. I got involved with a similar charity last year, and when I learned more about the Joe Andruzzi Foundation and all the support they provide to families in need, I jumped at the opportunity to help.
JAF: What do you do to stay "upbeat" and motivated while training?
John: I'm always thinking of the end goal and that "runner's high" you get when you're done. I'm also inspired by all the other charity and JAF runners who are out there pushing themselves. The minute I start trying to come up with excuses for skipping training, I think of all the others who are out there already hitting the pavement.
To read John's full runner profile, please click here!