Spring is in the Air!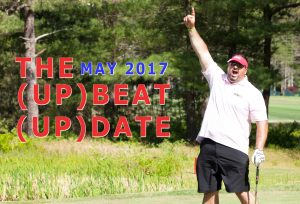 Greetings from the Joe Andruzzi Foundation. We hope you had a great holiday weekend!
Though late-May has been a bit chillier in New England than usual, we promise warmer weather is on the way.That's good news for JAF considering some of our favorite warm-weather events are fast-approaching, like our annual golf outing and the Falmouth Road Race. (More on those below)
We also just celebrated our foundation's ninth birthday, but before we finish blowing out all of our candles, let's recap the month that was and look ahead at some exciting initiatives on the horizon!
All the best,
Jen and Joe Andruzzi
---
JAF By The Numbers
$460,000+
TEAM JAF FALMOUTH ROAD RACE FUNDRAISING
$75,000
TEAM JAF'S 2017 FALMOUTH ROAD RACE FUNDRAISING GOAL
---
Reserve Your Golf Spot BeFORE it's Too Late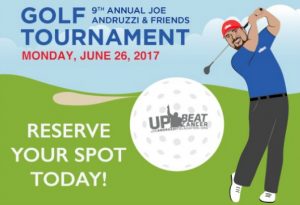 On Monday, June 26, 2017, the Joe Andruzzi Foundation will take over the always beautiful Pinehills Golf Club in Plymouth, Mass. for the 9th Annual Joe Andruzzi & Friends Golf Tournament, presented by East Commerce Solutions, Inc.
Time is running out to claim your spot, so be sure to act quickly! To reserve your foursome, become a sponsor, or donate a spot for a JAF patient to play, visit http://bit.ly/jafgolf17 today.
---
Missed Out on the Falmouth Road Race Lottery? Join Team JAF!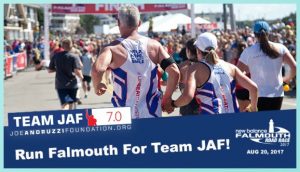 Still looking for an entry to run the 45th New Balance Falmouth Road Race on Sunday, August 20 in Woods Hole? You're in luck!
We're seeking individuals of all ages and abilities to run and fundraise for Team JAF through one of the most enjoyable road races in the world. Already in possession of a Falmouth entry and want to join a charity fundraising team as well? Team JAF wants you too!
To apply, simply complete our online application today.
Our team had a blast running the historic course in 2016, raising more than $100,000 for the Foundation – and we're looking to go even higher this year! What do you say – are you up for it?
---
JAF Turns Nine!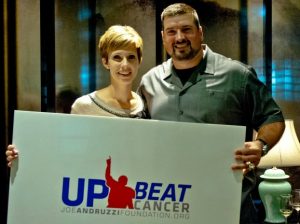 May 22 has been, and will always be, a very special day for the Joe Andruzzi Foundation. Not only is it JAF Executive Director Jen Andruzzi's birthday, it also marks the date in 2008 when we received our official non-profit status approval from the IRS! (As Jen noted, it was the "Best birthday present EV-AH"!)
So much has changed over the past nine years, but what has always remained consistent is the overwhelming encouragement JAF receives from our remarkable supporters. Our foundation is blessed to be approaching a decade-worth of assistance to the cancer patients we serve, and none of that would be possible without YOU.
Your belief in JAF empowers us to bring our mission to life each day, and if we could figure out a way to send a slice of birthday cake to all of our supporters, we would. In the meantime, we'll pass along a big slice of gratitude: THANK YOU!
---
The Perfect Gift for Your Grad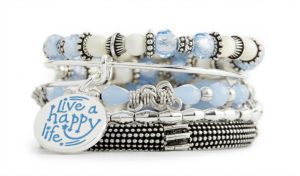 Give the special grad in your life the gift that pays-it-forward: ALEX AND ANI's 'Live A Happy Life' charm bangle.
In addition to enjoying the bracelet itself, your grad will also love knowing that ALEX AND ANI contributes 20% of the purchase price from each charm sold to the Joe Andruzzi Foundation to provide help, hope, and a reason to smile for cancer patients and their families by contributing financial and emotional support when it is needed most.
Click here to purchase today!
---
Last Day to Support JAF's Boston Marathon Team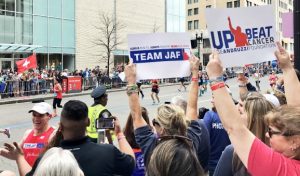 Though our runners crossed the Boston Marathon finish line over a month ago, the race is not quite over yet!
Donations to the Joe Andruzzi Foundation's 2017 Boston Marathon campaign and its individual runners are being accepted through May 31, 2017. (That's today!)
If you had planned on contributing to the cause and would still like to do so, please visit: http://bit.ly/TeamJAFBOS17.
---
#UpBeatCancer Spotlight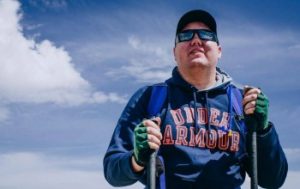 Cancer took his sight, but that isn't stopping him from reaching new heights.
Long-time friend & supporter Tim Conners is currently climbing the tallest peak in Africa – Mt. Kilimanjaro – all in support of his MounTimPossible mission.
At 15-years-old, a near-fatal cancer diagnosis took so much away from Tim, including his ability to walk and see. Despite these circumstances, Tim continued to fight back against every adversity he faced, including bouts with heart, lung, and kidney failure. (And that's just the beginning of his incredible journey)
Click here to uncover the entire inspiring story behind Tim's mission and how you can get involved.