Joe Andruzzi Foundation's (Up)Beat (Up)Date: May 2019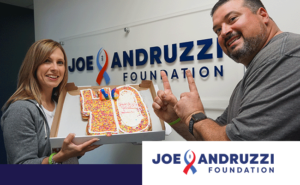 Though we are a few weeks away from the first official day, Summer has (un)officially started to heat up at JAF. Between patient outings, events, new hires, anniversaries and birthdays (happy 11th to JAF & 40th to Jen!), the month of May has been one of our busiest to date.
And the train keeps on rolling! We have a summer lined-up with signature events and exciting new initiatives – be sure to check it all out below!
All the best,
Jen & Joe Andruzzi
---
JAF By The Numbers
1,900+
PATIENTS & THEIR FAMILY MEMBERS ASSISTED BY JAF IN 2019
$525,000+
FINANCIAL ASSISTANCE PROVIDED TO PATIENTS IN 2019
---
Thank YOU For 11 Years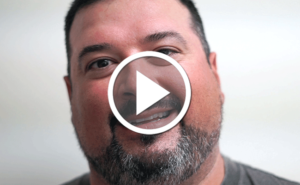 You, our loyal supporters, have enabled us to grow and provide financial assistance to thousands of cancer patients & families throughout New England.
Last Wednesday (May 22) the Joe Andruzzi Foundation celebrated its 11th anniversary, and we felt the best way to celebrate was by thanking our loyal supporters – like you! Because of your loyal commitment to JAF's mission, we have been able to provide financial assistance to more than 22,000 cancer patients and their family members since inception. Together, we have made a tremendous impact in the lives of cancer patients, and, with your continued loyalty, we will be able to help many more families in the future.
---
'Hop Over' to Night Shift Brewing on June 20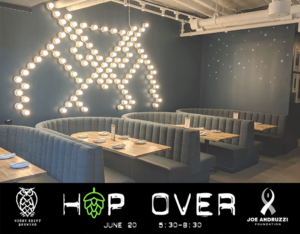 Join us for after-work drinks in Boston on Thursday, June 20 (5:30 – 8:30 PM) as we kick off JAF's "Hop Over" brewery event series at Night Shift Brewing's brand-new Lovejoy Wharf location.
Purchase your ticket today to skip the line, enjoy a three-hour open bar of craft beers, eat heavy hors d'oeuvres, and score a limited-edition beer glass! The best part? Proceeds from ticket sales benefit JAF's mission! Tickets, which are expected to sell out quickly, are available for purchase for $75 through this link. (All tickets are 21+)
Don't miss your chance to be part of this inaugural "Hop Over" event – a new series of outings hosted by JAF at breweries across New England aimed at offering like-minded individuals interested in the issue of cancer a forum to discuss and learn how they can help patients and families through the Joe Andruzzi Foundation's mission.
---
JAF Night @ The PawSox Returns in August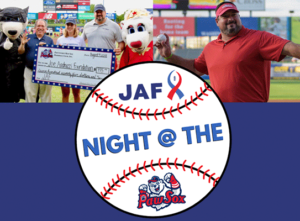 JAF + the PawSox = a home run!
Our annual "JAF Night at the PawSox" outing returns this summer on Saturday, August 3, at McCoy Stadium in Pawtucket, Rhode Island.
A special rate on general admission tickets for the PawSox vs. Rochester Red Wings game (6:15 PM) is available for Foundation supporters – just $10 – with $5 of each ticket purchased through the "Get Tickets" button on JAF's event page (here) benefiting the Foundation's mission!
When you purchase tickets through this special JAF promotion, you will also receive access to a bunch of extras and goodies – like a concession voucher, on-field pre-game access, Superhero Night, fireworks, and more! Follow this link to learn more and score your tickets while they last!
---
Team JAF Heads North This Fall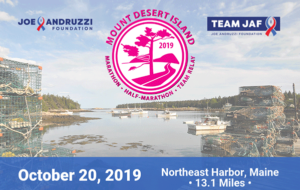 Team JAF is heading to Maine this October for the first time – we are currently seeking charity runners for the 2019 Mount Desert Island (MDI) Half Marathon! Join us as we take to the picturesque roads of Northeast Harbor, Maine on Sunday, October 20, 2019, and raise funds in support of the Joe Andruzzi Foundation's mission.
Team JAF's 2019 MDI Half Marathon squad will be comprised of first-timers, experienced runners, individuals touched by cancer, and friends/supporters who want to fundraise for and represent what JAF stands for – all while participating in one of the most scenic road races in the Northeast.
Will you join our team? Apply today through this link!
---
"Failure Is Not An Option"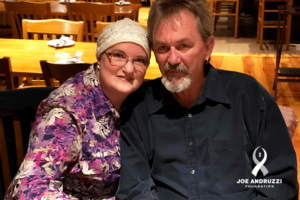 "With so many other things to worry about, the Foundation's grant helped us relax about money a bit and focus on my health. It was a huge relief."
Learn about Linda Thyne and her family's cancer journey in the latest JAF Patient Story.
---
Welcome Amy Pepe!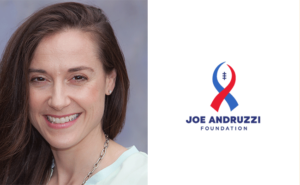 We are beyond thrilled to introduce the newest member of the team: JAF's Development Manager, Amy Pepe! In her role, Amy supports the operational and fundraising activities of JAF, providing leadership and creative input in developing and implementing a philanthropic culture to further foundation-wide fundraising efforts. Amy is a born-and-bred Boston native, a Team JAF alumni (Boston Marathon & Falmouth Road Race), and currently lives in Boston's South End with her dachshund puppy, Piggy!
Learn more about Amy through this link!