Happy Holidays from JAF!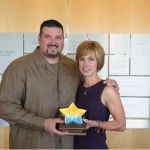 We hope you all had a wonderful Thanksgiving, filled with good food, family and friends. (Oh… and moustaches. Don't forget it is still Movember. But more on that later.)
We have so much to be grateful for this year, not the least of which is YOU, our supporters. November was another busy month for our Foundation, and we're hard at work preparing for our upcoming annual gala on Monday, Dec. 2 – our favorite night of the year! Our Points for Patients program is also racking up dollars for those we serve, like Devin Depauw, featured below and on our blog. And we're continuing to raise funds this holiday season with our special Alex and Ani charm – "Positive is How I Live."
November also marked a very special milestone for us – just a few weeks ago, the CJ Buckley Brain Cancer Research Fund at Boston Children's Hospital, which we helped to establish,  eclipsed the $1,000,000 mark given to help fight pediatric cancer. We're so blessed to fund the groundbreaking work of Dr. Mark Kieran, and it is our way of working towards a time when no child suffers from brain cancer!
Read on to learn more about what kept us busy this month. And thank you, as always, for supporting our team.
All the best,
Joe and Jen Andruzzi
---
6th Annual New England Celebrities Tackle Cancer Gala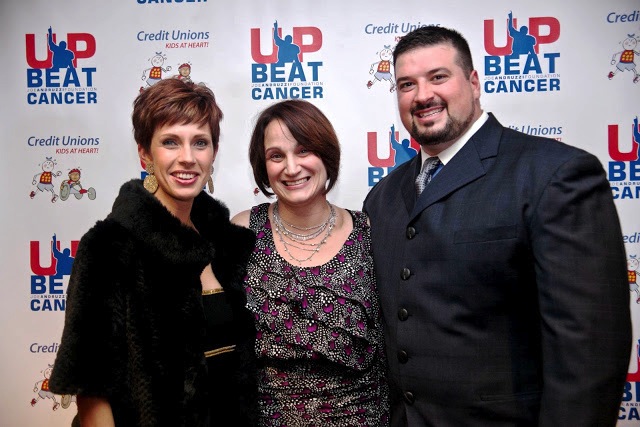 Our annual New England Celebrities Tackle Cancer Gala is just days away – and we're looking forward to once again gathering all of our friends and supporters at Gillette Stadium this coming Monday, December 2nd. This is our Foundation's biggest fundraiser, helping us provide financial assistance for household expenses for cancer patients and their families all year long.
Last year, we raised a record-breaking $500,000 and this year, we're aiming higher! We'll also celebrate Joe's sixth year living cancer-free. This year's awesome auction items include a Patriots Training Camp meet-and-greet and passing session with star QB Tom Brady, a meeting with Mark Wahlberg and tickets to the premier of his new movie "Lone Survivor," a skate on Frozen Fenway with Bruins enforcer Milan Lucic this winter, Red Sox opening day tickets, and an Air Combat US Fighter Pilot experience.
And if you missed them, check out Joe's recent media appearances on FOX25, WPRI, RadioBDC and 97.9 ESPN.
---
Update: Points For Patients
More points on the board! That's the rallying cry here at JAF, as National Grid donates $500 to our Foundation every time the New England Patriots score a touchdown this season. To date, we're happy to report the #PointsforPatients program has raised $15,000 from 30 New England touchdowns. National Grid is also matching all public donations, up to $75,000, through this partnership with JAF, CBS Radio, 98.5 The Sports Hub Patriots Radio Network and The Place restaurant. (Check out our new holiday radio spot here.)
Please consider a donation this holiday season and help us cross the goal line. Go Pats!
---
(Up)Beat with Devin Depauw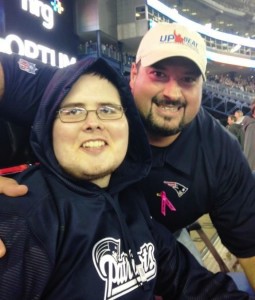 If you're wondering who #PointsforPatients helps, meet Devin Depauw, a 16-year-old from Hanover Woods fighting Lymphoblastic Leukemia. Joe was lucky to watch the Pats play the New Orleans Saints with Devin back in October, with tickets donated through the program. The oldest of four, Devin keeps his family's spirits up with his sense of humor and ambition: he's writing a book about his treatment, which will last two more years. We were proud to be able to send Devin to Gillette Stadium for a day, allowing him (and his best friend) to just be kids again, watching football. Luckily, the Pats pulled out an against-the-odds, last second victory that inspired Devin to "never give up."
---
Shop Alex and Ani on Black Friday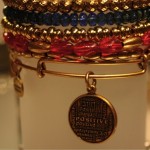 The biggest shopping day of the year is here… and you can support our Foundation and buy something for your favorite lady at the same time. The Alex and Ani "Positive is How I Live" Charm Bangle, specially designed for JAF and available in Russian Gold or Silver, will make a perfect holiday gift for moms, wives, girlfriends, sisters and friends. The "positive energy" jeweler is one of our biggest supporters, and 20 percent of sales from this bangle benefit our Foundation. Check them out here!
---
#GivingTuesday
JAF is also looking forward to #GivingTuesday™ on December 3 – a new global campaign to create a national day of giving at the beginning of the holiday season. The day celebrates generosity and encourages support for charities and nonprofits. We hope all our supporters will give on Tuesday – and if they do, consider making a Points for Patients donation. It will go twice as far, with National Grid doubling it.
---
Movember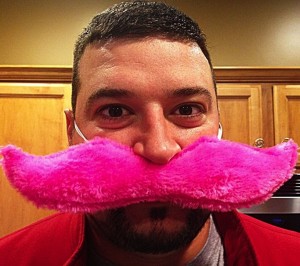 There are only two days left in Movember, the month when men grow out their mustaches to raise awareness for prostate cancer. But it's not too late to sport at least a little fuzz! In a recent blog post, Jen highlights all the ways men can protect themselves against the disease, which affects one in six men.